​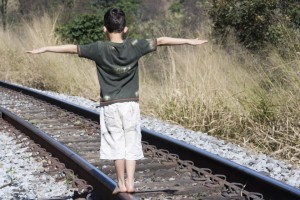 During the past four years, the number of children migrating from Central America (mostly from Honduras, El Salvador and Guatemala) to the United States has been steadily increasing. More than 60,000 children have arrived so far this year, and it is estimated that a total of 75,000 unaccompanied children will have crossed borders to arrive in the U.S. by the end of 2014.
Why are they coming? To put it simply, they are coming because they cannot stay where they are. A host of risk factors in their home countries, including drug trafficking, violence, sex trafficking, poverty and exploitation are compelling these children to flee. They are refugees.
Lutheran Disaster Response has been engaging partners, companion churches and congregations in the U.S. that are in the midst of this situation. As the church, we are called to love and welcome, and we answer that call when children who are running from hunger and harm arrive on our doorstep. Lutheran Disaster Response is helping provide shelter, medical care and schooling to children who are placed at one of Lutheran Social Services of the South's shelter programs by the Office of Refugee Resettlement.
Lutheran Social Services of the South (LSS) has been working with the U.S. department of Health and Human Services, Office of Refugee Resettlement for eight years to provide a safe place for unaccompanied migrant children. Working with LSS of the South, we will help support a children's shelter, two transitional foster-care programs and the development of a new shelter site.
A children's shelter site is for children ages 12-17. While waiting to unite with a guardian or sponsor, children live at these shelters, receive medical care, are connected with a case manager and attend school.
A transitional foster care program is for children younger than 12. Children in this program attend school at a day program and live with a foster family while they wait to reunite with a guardian or sponsor.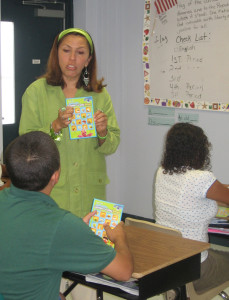 In one year, LSS of the South serves approximately 6,000 unaccompanied and migrant children, which means they are serving approximately 10 percent of children crossing into the U.S this year.
"Lutheran Social Services of the South provides one of the best programs in the country to assist these children," says the Rev. Michael Stadie, program director for Lutheran Disaster Response. "It only makes sense that Lutheran Disaster Response work in partnership with them."
We will continue to work with our congregations, companion churches and partners, such as LSS of the South, to help provide education on this situation and ensure that children who are fleeing to the U.S. are treated fairly and receive the care they need.
If you would like to support Lutheran Disaster Response's work with Unaccompanied and Migrant Children, please visit the response page.