​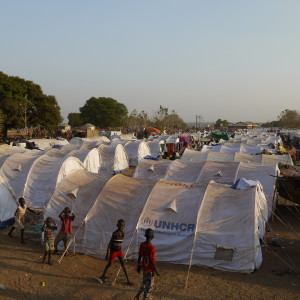 Feb. 12, 2014
For several months, there has been tension within the South Sudanese ruling party, the Sudan People's Liberation Movement (SPLM). When President Salva Kiir, an ethnic Dinka, dismissed his vice president, Riek Machar, an ethnic Nuer, tensions increased and evolved from a power struggle into an ethnic clash. In the evening of Dec. 15, 2013, heavy armed fighting broke out. There have been reports of mass killings and other human rights violations.
More than 868,000 South Sudanese have fled their homes since the violence started. While neighboring countries have opened their borders to receive refugees, resources are running thin. We are a church that is committed to peace and justice, and Lutheran Disaster Response – International has committed more than $700,000 to support those who have been affected by this crisis. Working through our local partners, we will respond in:
South Sudan
Working with Lutheran World Federation (LWF), we will be assisting 20,000 IDPs in Fangak and will begin to support IDPs in Benui. We will also continue to provide assistance to 90,000 refugees across five camps. Assistance includes distributing non-food items and providing protection.
Uganda
Uganda has accepted many South Sudanese refugees (85 percent being women and children), and the transit centers are full. The severe overcrowding means new arrivals must sleep outside, which leaves them unprotected and at risk of disease and dehydration. We are working with LWF to ramp up water, sanitation and hygiene services.
Kenya
South Sudanese refugees have been arriving daily at Kakuma camp since early January. Two-thirds of the arrivals are children, and 20 percent of them are unaccompanied and separated. We will work with LWF to provide child protection and education programs. LWF partners will also help expand the water system at Kakuma.
Ethiopia
Ethiopia has seen the largest surge in newly-arrived refugees. Through LWF, we will provide potable drinking water and improve sanitation facilities and hygiene services to refugees in Lietchor and Tongo refugee camps.
Chad:
Through LWF, we will be working with the World Food Program (WFP) to respond to the influx of people and distribute food to the newly arrived refugees and those sheltering in transit centers.
We are committed to walking with our brothers and sisters affected by this crisis, and we will continue to pray for peace. Your gifts will help us continue to care for the most vulnerable.