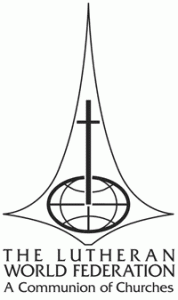 Last week the Lutheran World Federation's Department of World Service (LWF-DWS) gained certification from Humanitarian Accountability Partnership (HAP) International. To give some context to what this means, here is a an overview of HAP's purpose from their website:
[HAP] International is a multi-agency initiative working to improve the accountability of humanitarian action to people affected by disasters and other crises….The vision of HAP International is a humanitarian system with a trusted and widely accepted accountability framework, which is transparent and accessible to all relevant parties. Its mission is to make humanitarian action accountable to its intended beneficiaries through self-regulation by its members linked by common respect for the rights and dignity of beneficiaries.
What this means is that LWF-DWS engages in disaster response in a people-centered way. There response makes sure that those with and for whom they work are being treated with respect, that they are given voice in the process, and the response does not ignore but builds on the strengths already existent in the community. They are living out the understanding that all are created in the image of God, instilled with a fundamental dignity as part of God's good creation and to be treated as such.
So congrats to LWF-DWS on there certification and keep up the good work!
To read more about how the process worked check out the LWF-DWS post: DWS Certification Shows People at Center of Humanitarian Response
————-
Gifts to ELCA International Disaster Response allow the church to respond globally in times of need. Donate now.