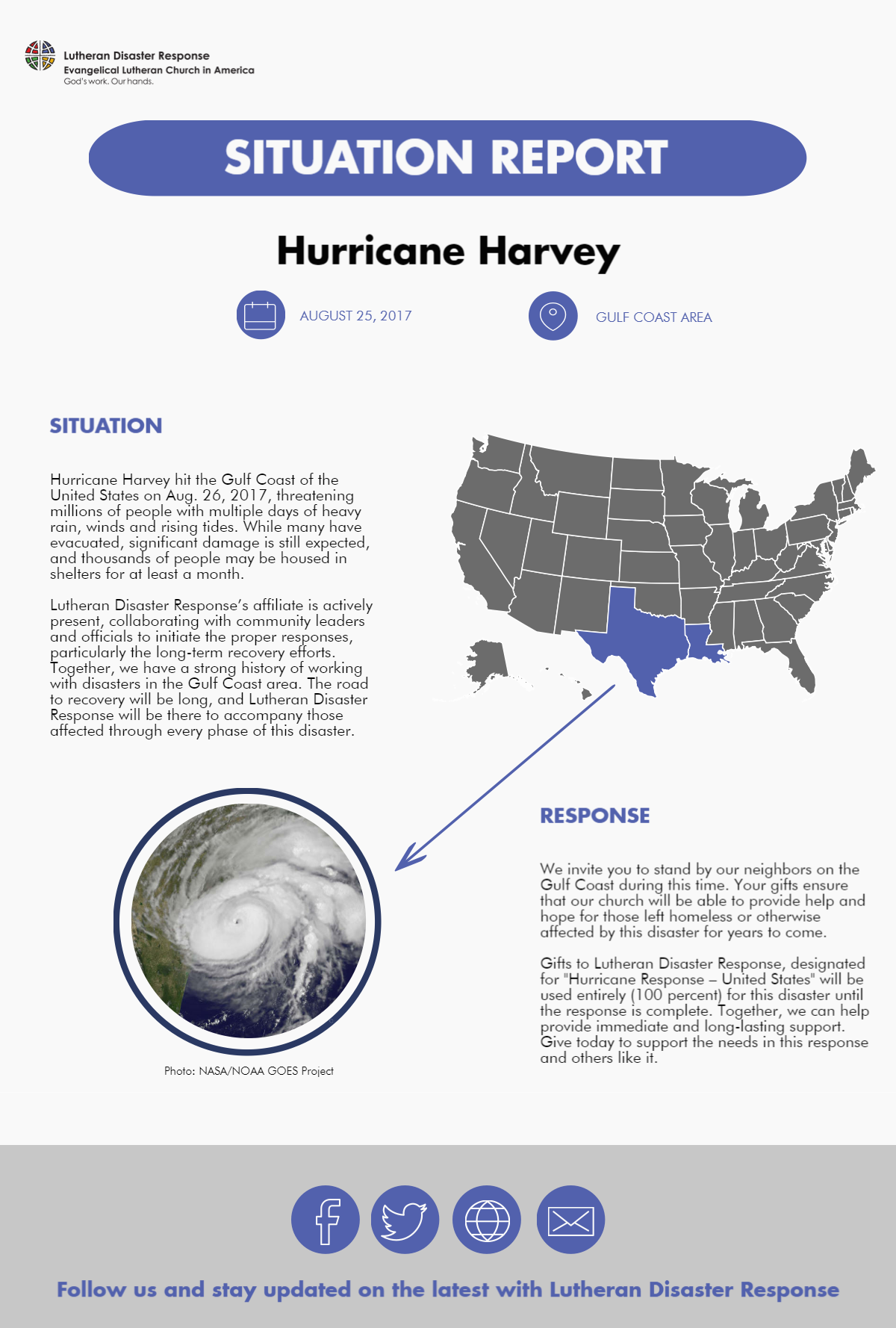 ---
 Be a part of the response:
Pray
Join us in prayer and partnership, and to help spread the word in your congregation. Click here for the bulletin insert. You can find additional resources for worship here.
Give
We invite you to stand by our neighbors on the Gulf Coast during this time. Your gifts to Hurricane Relief ensure that our church will be able to provide help and hope for those left homeless or otherwise affected by this disaster for years to come.
Connect
To learn more and Stay connected to the latest events and our response to this and other disasters: