By Abbigail Hull, ELCA World Hunger Fellow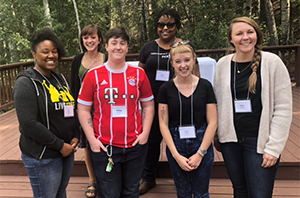 (L-R) Erica Earnest, Abbigail Hull, Kimberly Jordan Slappey, Paisha Thomas, Sarah Vatne,  and Kelsey Johnson
Advocacy requires collaboration and a gaze towards the future. It was this vision that created the ELCA Hunger Advocacy fellowship. A program made possible by ELCA World Hunger, this fellowship is a year-long transformative experience that combines leadership development, faith formation, and impactful advocacy that moves us toward an end to hunger and a just world where all are fed. This program is in its second year and has already received and developed thoughtful leaders with passion and fresh ideas.
Fellows are placed in various faith-driven public policy offices throughout the United States. The goal of the Hunger Advocacy Fellowship is to build ELCA World Hunger's capacity to end hunger by deepening and expanding Lutheran advocacy efforts in synods, coalitions and networks. My name is Abbigail Hull and I have the pleasure of introducing six Hunger Advocacy fellows for 2018-2019.
---
Abbigail Hull- ELCA Advocacy Office– Washington, D.C.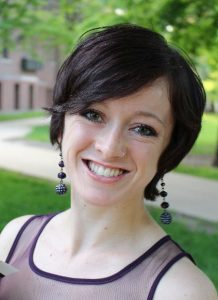 My name is Abbigail Hull and I am the Hunger Advocacy Fellow serving at the ELCA Advocacy office in Washington, D.C.. I grew up in Minnesota and graduated from St. Olaf College with degrees in psychology, Asian studies, and women and gender studies. After graduation, I spent a year in Cambodia volunteering through the ELCA Young Adult in Global Mission (YAGM). In Cambodia, I worked for the NGO Life With Dignity, which focuses on rural development. Through my role at Life With Dignity, I gained a passion for donor communication, grassroots capacity building, and lifting up vulnerable voices. Through this fellowship I hope to continue building these skills in a new "jungle" live out my faith through action, and build a faith advocacy "toolkit".
Erica Earnest, Lutheran Episcopal Advocacy Ministries of New Jersey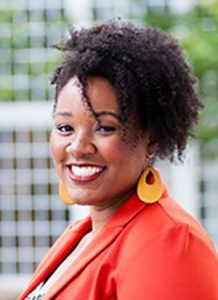 Erica Earnest is a native of Chicago and has always had a passion for serving the community. Her love for God and God's people fueled her desire to receive a Master of Divinity and Master of Social Work to help bridge two worlds. Earnest sees the pulpit as a platform to preach the breadth of Gospel that will set the captives free (Luke 4:18) and transform the hearts, minds, and souls of God's people. She hopes that through proclamation, the floodgates of God's love, justice, and mercy are poured out onto communities globally. Erica aspires to change the world by fusing her gifts as a theologian and advocate.
Kelsey Johnson-The Lutheran Office for Public Policy in Wisconsin (LOPPW)-Madison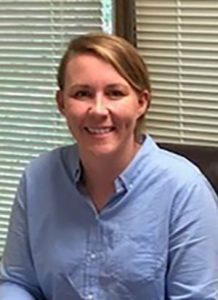 Kelsey Johnson has an active history with the church. Most recently, she served as a ELCA YAGM volunteer in Jerusalem and the West Bank. At the Lutheran School in Ramallah (West Bank), she assisted with English and art classes. She has explored topics related to refugees, baptism, and accompaniment. Johnson graduated with a BA in Journalism and Mass Communication from the University of Iowa. She has interests in writing, using social media and working with young people.
Kimberley Jordan Slappey, Southeast Synod– Decatur, Georgia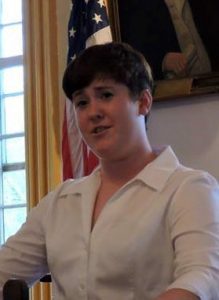 Jordan Slappey is a recent graduate of the University of Georgia. They majored in religion with a focus on the religion of the civil rights movement and the intersections between gender, race and religion. They also minored in political science focusing on constitutional law and the law as it pertains to marginalized populations. Slappey plans to attend Pacific Lutheran Theological Seminary in the fall of 2019 following their fellowship. Slappey has a background in church work, LGBTQ+ advocacy and local government.
Paisha Thomas, Hunger Network Ohio– Columbus, Ohio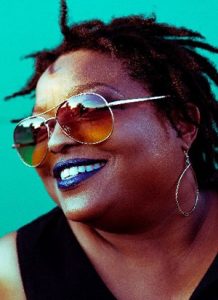 Paisha Thomas's passions of music and justice are a great addition to Hunger Network Ohio. She is a dynamic singer and social activist based in Columbus, Ohio who commands attention from the moment she takes the stage. Thomas was able to join her passion for justice and music with Ohio's Poor People's campaign. From that experience in 2017 and early 2018, she wanted to learn more about justice, public policy, and how people of faith are responding.
Sarah Vatne, Faith Action Network– Seattle, Washington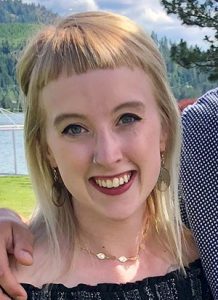 A native of the state of Washington, Sarah Vatne grew up in Auburn, Washington. After high school, she got her BA from Western Washington University in Political Science and Communication Studies, specializing in Washington State's Government and Public Policy. She spent a year serving in ELCA YAGM. She volunteered in Empangeni, KwaZulu-Natal, South Africa and worked at a Safe Home/Boarding School for kids who were orphaned, abandoned, abused, or neglected. It was during her YAGM year where she found a passion and power in both listening to other's stories, and lifting up the voices around her. Vatne also spent two Legislative sessions working in Olympia at the State Capitol – one interning for the Senate, and another as the Assistant Coordinator of the Page School.
---
I am so excited to be a part of this talented, driven cohort. Please lift us up in prayer as we begin this journey together, and get in touch with the local faith state policy office for more information on the work they are doing.