---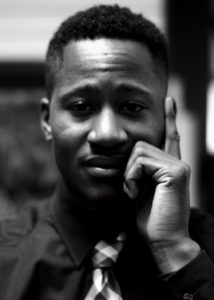 By Kendrick Hall, Hunger Advocacy Fellow, Lutheran Advocacy Ministry – Minneapolis, Minn.
I am still pretty new to the Lutheran faith tradition when it comes to Lent. But I am learning that Lent is a time for education, for cleansing through fasting, and connecting with people through prayer and fellowship.
As children of God, I believe it is important to be educated. Education can come in many different forms: institutional schooling, self/home schooling, speaking with family and friends, traveling the world, and entering new environments and people. How could we not take education, seriously? I know that when I am in school I will not be educated on how to live in a country other than the United States. I may hear about other countries, but will not know what it is like to live there unless I travel. Lent to me amplifies the importance of education.
I have observed that prayer and fellowship are important during Lent season. Prayer lets us know that people need healing and reassurance. Martin Luther once said, "Prayer is a strong wall and fortress of the church; it is a goodly Christian weapon." Education leads us to pray that we may get closer to people we would not normally be connected to or we would learn about a certain topic we may not research ourselves.
Lent also encourages us to travel into a space, to engage in learning and to look at the world with a new lens. Fellowship encourages us to forge relationship and confront the chaos. It is a time to learn and get to know someone who may live differently than you, talk differently than you, or even think differently than you. Fellowship opens our hearts and mind to appreciate one another's uniqueness. Fellowship encourages us to learn from one another, rather than judge one another. Lent offers a space to bring these things to light.
Lastly, Lent to me is about cleansing one's being, which includes fasting and cleansing the body but also cleansing the mind and soul. Education is important because we are limited to what we learn while in school, we are limited to what we learn from our parents and sometimes the things we learn from school or our parents are not always true. This is where we cleanse our mind, body and soul to receive a new perspective and way of life; releasing the old way that has kept us limited and closed-minded. Cleansing, I believe, is the most important part of Lent which also can come in many forms.
Lent has been short in my Lutheran life, but not in my human life. I believe these aspects of Lent have helped me deepen my work of advocacy. Lent has encouraged me to not only educate myself, cleanse, pray and commune with fellowship, but to also move into action. This fire that has guided me in wanting to move into some action has led me to being employed as one of four Hunger Advocacy Fellows with ELCA Advocacy.
Surprisingly, Lent, nourishes the work I not only do as an advocate, but what partner organizations do as well. We are educating and being educated, we are praying and communing in fellowship, and we are cleansing our minds to see how we should move forward in the work around housing, hunger and homelessness.
"Do not merely listen to the word, and so deceive yourselves. Do what it says. Anyone who listens to the word but does not do what it says is like someone who looks at his face in a mirror and, after looking at himself, goes away and immediately forgets what he looks like. But whoever looks intently into the perfect law that gives freedom, and continues in it-not forgetting what they have heard, but doing it-they will be blessed in what they do."
James 1:22-25, compels us to not only listen and learn from each other and the Word of God, but to do exactly what we have learned and been taught to do. It is up to us to do that and when we do, we are blessed.
---