By Tessa Comnick, ELCA Hunger Advocacy Fellow
In a world where 820 million people go hungry, there never seems to be a lack of opportunity to support our neighbors. However, sometimes there's an obstacle discovering how to show that support in ways that provide effective and lasting solutions. Thanks to the generosity of ELCA World Hunger, the three of us are able to take part in a 12-month transformative journey that combines leadership development and faith formation with impactful advocacy that moves us toward an end to hunger and a just world where all are fed. We are elated to be part of the third cycle of the ELCA Hunger Advocacy Fellowship in 2019-2020 and to introduce ourselves in the ELCA. 
~ Jase, Nicole & Tessa
---
Tessa Comnick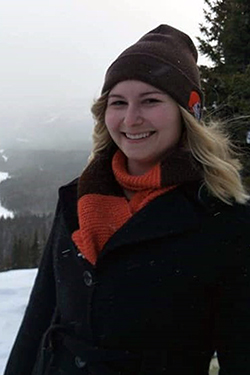 Tessa Comnick is serving in Washington D.C. as the Hunger Advocacy Fellow with ELCA Advocacy there. She comes from Cleveland, Ohio with a bachelor's degree in English from Baldwin Wallace University in Berea, Ohio and a master's degree in Global Environment, Politics, and Society from the University of Edinburgh in Scotland. The granddaughter of an ELCA pastor, Comnick has attended an ELCA church since she was born and is immensely touched by the support of her home congregation, Prince of Peace Lutheran Church in Westlake, Ohio. She is grateful for this opportunity to explore her passions for food security and waste reduction, along with the opportunity to expand her knowledge in other areas such as environmental economics and climate induced migration. Comnick is a staunch believer that good things will come in our future, in altruism as a society and in Cleveland sports.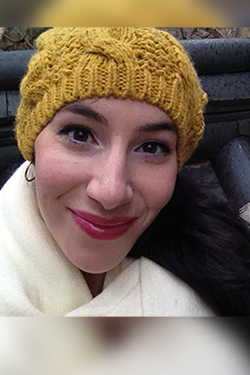 Jasetyn Hatcher
Jasetyn "Jase" Hatcher is serving as the Welcoming All Program Coordinator for the Virginia Interfaith Center for Public Policy in Richmond, Virg. Hatcher earned her bachelor's degree from Laidlaw College in New Zealand and master's degree in Conflict Studies from the United Nations Institute for Training and Research, specializing in the effects of conflict on migration and displacement. Spending the last 13 years living in Korea, New Zealand and Ecuador, Hatcher developed an intimate look at several of the world's many and varied communities. She has a passion for building awareness and recognition of systemic violence and its tangible effects on displaced persons.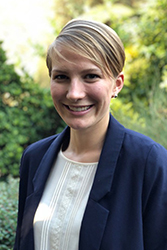 Nicole Newell 
Nicole Newell, working at the Lutheran Office for Public Policy – California in Sacramento, joins this year's ELCA Hunger Advocacy Fellows' cohort with a background in non-profit work, advocacy and teaching, both domestically and abroad. Her focus on food justice has led her to work in kitchens and on small-scale farms to develop context for sustainable food practices. With a bachelor's degree in Practicing Theology from St. Olaf College in Northfield, Minn., Newell has a love for Lutherans and served with Lutheran Volunteer Corps in Washington, D.C. from 2015-2016. She grew up in Des Moines, Iowa but was born in Sacramento. Newell is eager to use her passion for the intersection of faith and justice to effect policy-level change in California.