This week, several ELCA Lutherans have testified before the Environmental Protection Agency about the proposed rule to cut carbon emissions from power plants. Together, they affirmed why they believe protecting the earth and fighting climate change is a spiritual and moral issue. From concerned pastors to professors and engaged congregants across the U.S., their testimonies demonstrate why we all should be concerned about climate change.
Rev. Robert Moss, ELCA Lutheran
7/29 Denver, CO Hearing
"For us as Lutheran Christians, addressing environmental concerns is part of what it means to live as responsible caretakers of the earth. We are pleased to join the conversation from an economic, scientific, political, and spiritual perspective, as these are all aspects of joining God in God's mission of caring for and renewing the earth. I believe that support for the Clean Power Plan Proposed Rule to regulate and reduce carbon emissions is part of our responsibility.
In addition to so many other reasons why this matters, I want to remind you that climate change is already affecting global agriculture, and therefore food supplies and prices. Through no fault of their own, impoverished people, who are the most vulnerable because they rely solely on growing and selling a small crop for daily life, are losing their ability to do so. Alleviating hunger and global poverty are major concerns for me as a person of faith. Carbon emissions directly and adversely affect the hungry and poor we are so deeply concerned about. Continued climate change makes hunger and poverty issues an even larger challenge to deal with."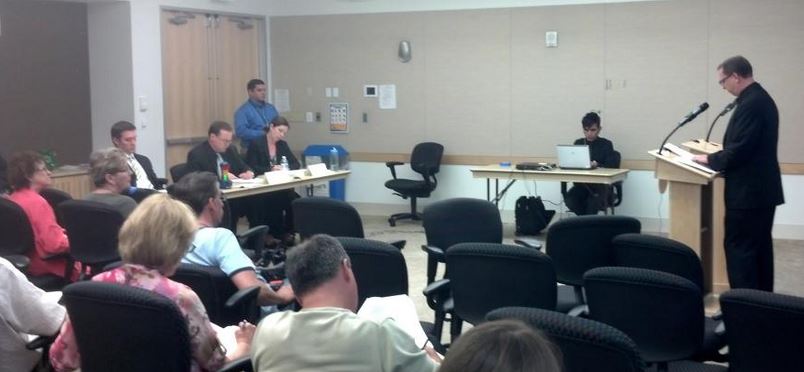 ​

Rev. Moss testifies before the EPA pannel
Dr. James W. C. White, University of Colorado-Boulder
7/29 Denver, CO Hearing
"…at its core, climate change is a moral issue, and it is to this that I wish to speak. The first moral issue is how we treat our children. We live on a water planet, and again simple physics tells us that it will take decades for the ocean to warm and fully express the climate that goes with our current, high levels of greenhouse gases. This creates an intergenerational inequity. What we do, our children will have to deal with, and what they do, their children will have to deal with, and so forth. We all say that we love our kids. But how do we truly show it? Until one generation can set aside the lure of short-term gains for the long-term profit of our children, the cycle will never be broken. We need to express our love for our children in the very tangible way that this regulation provides. A second moral issue to consider is the disproportional impact that climate change has on the poor, both internationally and here in the US. Poorer nations and poorer people have less capability to adapt to issues such as sea level rise, access to clean water, and access to secure food supplies, as well as dealing with obvious problems such as heat waves and droughts. How do we, the rich, square this with our ethical obligation to those in need? Christ was clear: "…whatever you did not do for one of the least of these, you did not do for me."
The proposed regulations will not fully address the problems that create the moral struggles we now face. But they are a start, a start that is achievable and promises to break the current stranglehold that keeps us from facing our obligations, both to our fellow humans, and to our God. And let us briefly ponder the moral costs. By taking action we show our love for children and grandchildren, we care for those in need, and we care for God's creation that He has lovingly provided for us. Not bad outcomes for doing the right thing. So let's do it."
​Rev. Edward Wolff, ELCA Lutheran (TN)
7/29 Atlanta, GA Hearing
"What is happening to the earth, and therefore to us, cannot be explained in a brief period of time.  Suffice it to say, briefly:
Last April, the average CO2 concentrations in the earth's atmosphere exceeded 400 parts per million on a sustained basis for the first time in 800,000 years.
Thirteen of the fourteen hottest years ever measured with instruments have occurred in this century.
A trigger of the civil war in Syria has been identified as the drought from 2006 to 2010, where sixty percent of the farms and eighty percent of the livestock were destroyed.
A Pentagon advisory committee has described the climate crisis as a "catalyst for conflict" that may cause governmental and societal collapse.
Honestly and personally, I'm scared, but the fear is not about me.  I will not be here to see the results of a scarred earth if we continue down the same path.  I am concerned for my grandchildren, all seven, and the great grandchildren that will come after.  I am also concerned for this great nation.  Catastrophic events, caused by climate change, can weaken and/or destroy any democracy, for all democracies are fragile, at best."
​​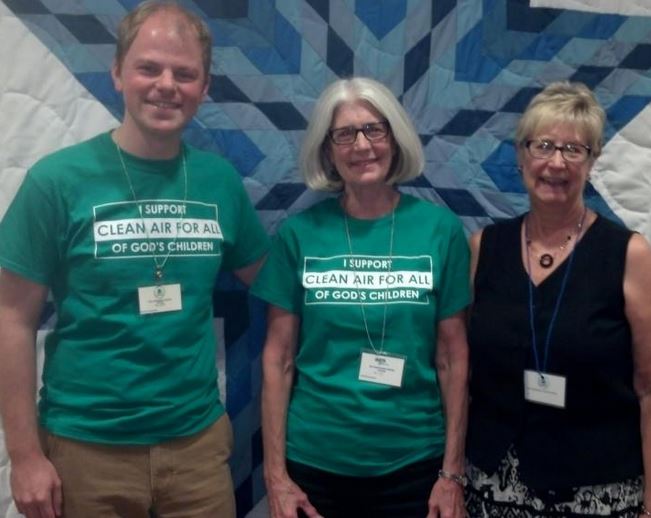 ​You can add your voice to the conversation too! Send your comments to the EPA through our Action Center, and tell them that you support the new Carbon Rule on Existing Power Plants to protect our children's future! ​