When you hear of the UN Conference of Parties (COP28) meeting in Dubai Nov. 30-Dec. 12, 2024, a faith voice from the ELCA is there in what may seem like far-away yet far-reaching efforts. Six representatives are attending either in-person or virtually to contribute to the dialogue with world leaders as they debate strategies and ambitions to effectively tackle the climate crisis.
The ELCA's recent social message "Earth's Climate Crisis" reads: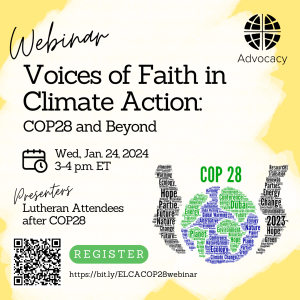 The ELCA presence at COP28 advances our duty through global dialogues that seek to address pressing environmental challenges.
Climate change affects everyday realities, in many areas such as food shortages, migration, rising grain prices and conflict over resources. With more than 100 faith-based organizations attending, there will be a Faith Pavilion. View COP28 activities from webtv.un.org and from https://www.youtube.com/@UNClimateChange.
Past COP output has brought 'loss and damage' fund discussion to the fore which can help nations address damage caused by the increased natural disasters. Being present as faith leaders has impact.
Consider registering for the Jan. 24, 2024, webinar to hear from ELCA COP28 participants: "Voices of Faith in Climate Action: COP28 and Beyond." And get to know our representatives better in the introductions below.
---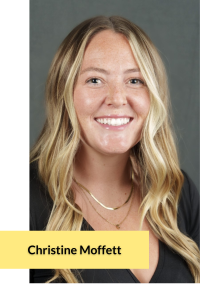 Asked "Why is it important that the ELCA attends COP28?", Christine Moffett, ELCA Program Director for Environment and Energy Policy, said:
"There are so many risks accompanied by the impacts of climate change, one of which being the loss of hope. It is important that as people of faith, as Lutherans, we answer the call from God to be stewards of God's creation, which means to advocate and demand action to address and stop climate change, but in the same vein, to be hope bearers toward a future for all of God's creation for generations to come."
Moffett brings a background in both environmental science and political science. She holds a Master of Political Science Degree from the Vrije Universiteit of Amsterdam in Global Environmental Governance, Climate Change and Sustainability. In addition, she brings experience conducting community needs assessments in accompaniment with tribal nations. In this role with the ELCA, she advocates to the federal government around issues of stewardship of creation, environmental justice, climate change and sustainability, among others, all guided by ELCA social teachings.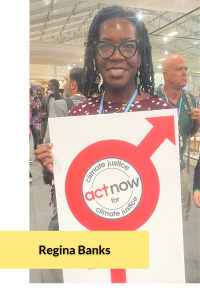 Watch @loppca socials for timely COP28 reflections from Regina Q. Banks, JD. She is a womanist climate activist and professional advocate for economic, social and political justice. She currently serves as the Director of the Lutheran Office of Public Policy California, an ELCA-affiliated state public policy office, and Board Chair of Lutheran Social Services of Northern California. Banks is a proud alumna of Valparaiso University School of Law and Lincoln University (Mo.). She lives in her hometown of Sacramento, California, and in her spare time she works on multiple state and local social justice issues including housing security and ending the corrosive influence of money in public policy.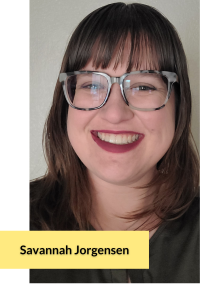 Savannah Jorgensen is the Legislative Coordinator with the Lutheran Office of Public Policy-California, where she previously served as an ELCA Hunger Advocacy Fellow. Jorgensen holds a Bachelor of Science in Meteorology and a Master of Science in Atmospheric Sciences from Valparaiso University and Texas A&M University, respectively. Her passion is climate change and environmental justice policy. This is her first time participating in COP, and she is excited to engage with and learn from world partners to further our work on climate solutions.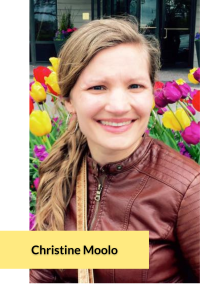 Asked "Why is it important that the ELCA attends COP28?", Christine Moolo, ELCA Program Director, World Hunger Initiatives, said:
"In the U.S. and around the globe, Indigenous communities are leading the fight against the crisis of climate change. Indigenous leadership, knowledge, and innovation have been critical to protecting Creation, fighting fossil fuels, transitioning to just and sustainable economies and protecting some of the most carbon-rich places on earth. As the ELCA, we have the gift of relationship with Indigenous leaders and educators who continue to show us their ways to care for Creation. COP28 is another opportunity for the ELCA to honor and center Native voices from around the globe and consider how we can learn from and apply Indigenous wisdom and expertise in our local communities and in our nation."
Moolo is working to extend and deepen the work of ELCA World Hunger in the areas of migrant, environmental, racial, gender and economic justice. She has the privilege to serve with the ELCA AMMPARO executive committee, the board of Lutherans Restoring Creation, the Pine Ridge Reservation Housing initiative and re-establishing the ELCA Community Development Loan Fund. Her previous role was as Manager for Love Mercy Do Justice ministries with the Evangelical Covenant Church, with a focus on racial justice education for congregations. Moolo is an Intercultural Development Inventory Qualified Assessor and received her Master of Arts in International Development from Eastern University. Moolo currently resides on the ancestral land of the Peoria, Kikapu and Ocheti Sakowin people, today known as Palatine, Ill.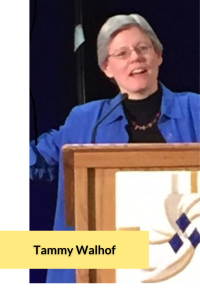 Tammy Walhof is the Director of Lutheran Advocacy – Minnesota, an ELCA-affiliated state public policy office. She enjoys hiking and birdwatching. She has worked, lived and traveled throughout Latin America and been to five African countries, where she learned a great deal about the impacts of our actions on others. In 2022, Tammy and her brother (a forester) went to Iceland, to better understand the impacts of climate change on Arctic regions. Walhof has several decades of advocacy experience through Bread for the World, and Lutheran Advocacy-Minnesota.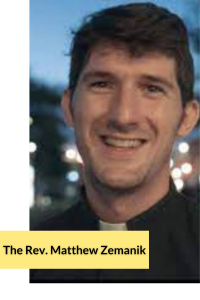 Asked "Why is it important that the ELCA attends COP28?", the Rev. Matthew Zemanick, ELCA Program Director for Lutheran Disaster Response Initiatives, said:
"It is important for the church to be present in moments of crisis and important decision making. Mitigating the impacts of climate change and preventing a catastrophic 3-degree Celsius global mean temperature rise is the most important issue human society is facing. It is an honor to be present at COP with the ELCA to bear witness and contribute to solutions to the enormous challenges associated with climate change."
Pr. Zemanick is responsible for developing emerging initiatives related to Lutheran Disaster Response's (LDR) resiliency and preparedness programs. Before joining the LDR team, they served for nearly five years on Chicago's southeast side as a parish pastor, community organizer and environmental justice chaplain. They grew up in the Patapsco River Valley in Central.