Following are updates shared from submissions of the Lutheran Office for World Community and state public policy offices.
U.N. | California | Colorado | Minnesota | Ohio | Pennsylvania | Texas | Washington | Wisconsin
Lutheran Office for World Community, United Nations, New York, N.Y. ELCA.org/lowc
Dennis Frado, director
WOMEN, PEACE, AND SECURITY: The UN Security Council held its annual debate on Women, Peace and Security on July 17, 2020. This high-level debate theme was on "conflict-related sexual violence: turning commitments into compliance." Briefing the Council was Pramila Patten, Special Representative of the Secretary-General on Sexual Violence in Conflict; Angelina Jolie, Special Envoy to the United Nations High Commissioner for Refugees; Khin Ohmar, Founder and Chairperson of the Advisory Board of Progressive Voice; and Nadia Carine Therese Fornel-Poutou, Executive President of the Association des femmes Juristes de Centrafrique. The debate focused on ensuring accountability and access to justice, implementation of existing commitments and ensuring a survivor-centered approach. LOWC's Program Director Christine Mangale attended the meeting virtually. Learn more about the landmark resolution 1325 and the women, peace and security agenda here and here. The webcast of the debate can be found here.
MAINTENANCE OF INTERNATIONAL PEACE AND SECUIRTIY—CLIMATE AND SECURITY: The United Nations Security Council held a virtual open debate on "climate and security" on July 24, 2020. Briefing the council were Miroslav Jenča — Assistant Secretary-General for Europe, Central Asia and the Americas, Department of Political and Peacebuilding Affairs; Colonel Mamadou Seydou Magagi – Director, Centre National d'Etudes Stratégiques et de Sécurité (CNESS); and Coral Pasisi – Director, Sustainable Pacific Consultancy. German Foreign Minister Heiko Maas chaired the meeting.
It was emphasized that climate change is a threat multiplier, disproportionately affecting already vulnerable communities. Most speakers specifically referenced the need for countries to follow-through with implementing their commitments under the Paris Agreement. There was a call for the UN to address climate change better systematically. Almost unanimously, this sentiment included a call for the Security Council to further integrate a climate lens into their work, recognizing the real threats posed by climate change to peace and security. LOWC's Intern Kirsti Ruud attended the meeting virtually. Learn more on how the Security Council has addressed this issue here . A summary of the open debate can be found here.

---
California
Regina Q. Banks, Lutheran Office of Public Policy- California (LOPP-CA) lutheranpublicpolicyca.org
LEGISLATIVE SESSION RESUMES: The Legislature returned to session on Monday, July 27 after an extended recess due to a COVID-19 outbreak among staff. Priority bills scheduled for upcoming committee hearings include AB 2043: Farmworker Protection, AB 3121: Reparations Task Force, AB 3070: Antidiscrimination in Jury Selection, and AB 3073: CalFresh Prison Preenrollment. The Legislature has a quick push to the hard stop of this two-year bill cycle; many bills are effectively dead because they are not on the agendas put forth for upcoming hearings. Legislators may also engage in negotiations for a 'junior budget' during this final session. Many aspects of California's 2020-2021 budget hinge on stalled federal funding to assist states and local governments; austerity measures will kick in if funding is not approved by the US Senate ASAP.
SNAP ADVOCACY CONTINUES: In California, Supplemental Nutrition Assistance Program (SNAP) applications have doubled and even tripled in some counties. SNAP provides dignified food assistance which allows people to buy what they want to eat and to choose where they will shop. SNAP stimulates local economies and supports local farmers. Food banks and donation-based programs see themselves as a supplement to vital federal programs. Along with both state and national partners in the California Food and Farming Network, we continue to push Congress to approve a 15% increase in SNAP benefits.
CHURCH OUTREACH ON ANTI-RACISM: Many pastors throughout the state have come to LOPP-CA with questions following the consciousness-raising protests of George Floyd's murder and of the 400-year pandemic of anti-Black violence in America. What can we do in California to build anti-racist policies and systems? What is the next faithful step? LOPP-CA has responded with a forum for pastors to dig into one particular policy – a ballot measure that would reinstate affirmative action in state agencies and universities. After a pilot run with the Racial Justice Ministry at St. John's Lutheran in Sacramento, our first open forum is scheduled for late August.
BALLOT MEASURES: California has a robust initiative system, whereby voters have direct power to make laws and approve constitutional amendments. Ballot measures for November 2020 include reinstating affirmative action, expanding the right to vote, updating property tax and eliminating cash bail. The Policy Council has determined its positions on each measure in accordance with the social statements of the ELCA. LOPP-CA will soon release a voter guide to help congregation members throughout the state vote in light of the faith we profess. Additional public forums will be held, including one focused on engaging youth in the church.
ADVOCACY IN QUARANTINE: We continue to host our weekly Wednesdays at Noon briefing on state and federal legislation and call to action. This month, we supported affirmative action, SNAP increases, senior nutrition, and we called in to support LOPP-CA priority bills.
LOOKING FORWARD TO GOD'S WORK, OUR HANDS, OUR VOICES: Our 2020 Lobby Day has been reimagined to focus on the upcoming ballot measures in the November election. Look for updates later this month!

---
Colorado
Peter Severson, Lutheran Advocacy Ministry-Colorado lam-co.org
SECOND SESSION ADJOURNS: The Colorado Legislature returned to work from its pandemic-induced recess on May 27 and formally adjourned for the year on June 15. During the "second session," legislators faced an uphill climb to balance the state budget in the face of major revenue shortfalls. We advocated with a broad coalition called Recover Colorado to ask the legislature to raise new revenue, rather than focus exclusively on making cuts. You can read our letter to lawmakers and Governor Jared Polis here.
We supported the successful passage of House Bill 20-1420, The Fair Tax Act. Section 4 of the bill eliminates a corporate tax loophole that will fund part of the estimated $84 million in supplemental funds for state education in the next fiscal year. Additionally, we signed on to support and advocate for Senate Bill 20-217, Enhance Law Enforcement Integrity, a bill to make significant changes to policing practices in our communities statewide. Most of the provisions in the bill will go into effect this year.
BALLOT MEASURES: We are supporting two initiatives that are attempting to make the statewide ballot in the fall:
---
Minnesota
Tammy Walhof, Lutheran Advocacy- Minnesota (LA-MN) lutheranadvocacymn.org
SPECIAL SESSION #2: A carefully negotiated $1.8 billion bipartisan bonding/tax bill failed the supermajority needed by six votes in the state House of Representatives.
House Minority Leader Kurt Daudt has been holding bonding as leverage to force an end to the governor's COVID-19 emergency powers. House & Senate leaders hoped that a bipartisan bill would have momentum. However, the bill went down on a House party-line vote despite Senate passage with broad bipartisan support.
Watch for mid-August's Special Session when we get to do this all over again!
AFFORDABLE HOUSING: Given the bonding bill defeat, housing infrastructure bonds and public housing  bonds were unable to move forward. Although amounts never made it to the levels we were advocating, $100 million was included for housing infrastructure and $16 million for public housing (significantly higher than where the Senate had been).
We appreciate our advocates' efforts to increase housing bonds, push leaders to bipartisan agreement, and thank several leaders from both parties for their diligent work.
COVID EMERGENCY & HOUSING: Gov. Walz announced $100 million of CARES Act federal funding will be used for housing assistance. Nevertheless, if Congress does not reinstate extra unemployment funding, many Minnesotans will default on rent. (Please see ELCA Advocacy's alerts on those federal negotiations!)
CLEAN ENERGY: Several small(ish) projects that could help the transition to clean renewable energy also won't pass without bonding.
POLICE REFORM: A bill banning most chokeholds, requiring intervention to prevent excessive force by fellow officers, and outlawing "warrior training" passed despite huge differences in positions. Various legislators want to come back to deeper racism dismantling within policing structures, and we hope to engage these concerns.

---
OHIO
Deacon Nick Bates, Hunger Network in Ohio hungernetohio.com
OHIO STATEHOUSE DYNAMICS ARE TURNED ON THEIR HEAD: Speaker Larry Householder (R-Glenford) was indicted on charges of corruption and racketeering in July, and Rep. Bob Cupp (R-Lima) has been elected to the position to lead Ohio's House for the remainder of the calendar year. The $60 million Generation Now related scandal involves a bailout of Ohio's two nuclear power plants owned by First Energy (referenced in the indictment as Company A).
The reality of this scandal is that most of the unethical activity is well known, because big money creates Goliaths in Ohio politics. We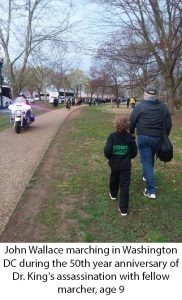 are David, and when the faith community unites, we can still succeed in advancing the voices of hungry and marginalized Ohioans – even with the odds heavily stacked against us. You can read our reflection here on the David and Goliath battle. 
HNO MOURNS THE LOSS OF OUR BOARD PRESIDENT, JOHN WALLACE: Rev. John Wallace is a retired pastor from the United Methodist tradition. He passed away suddenly Sunday night at his home in Dayton, Ohio. John has served on HNO's board for many years and was recently elected by the board to serve as president. We have lost a strong and passionate advocate for hungry Ohioans and others forced by oppressive policies to live on the margins. Further details and arrangements are yet to be announced. And the angels sing, Faithful servant, well done.

---
Pennsylvania
Tracey DePasquale, Lutheran Advocacy Ministry–Pennsylvania (LAMPa) lutheranadvocacypa.org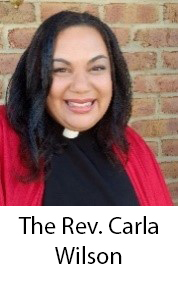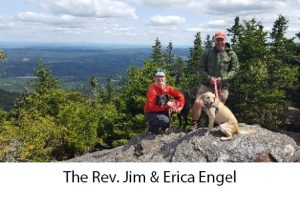 LAMPA WELCOMES POLICY COUNCIL MEMBERS: Three new Policy Council members will begin their service in September. Representing the Lower Susquehanna Synod (LSS) the Rev. Carla Wilson; representing the Southwestern PA Synod (SWPA) the Rev. Jim Engel; and representing the United Lutheran Seminary (ULS) Dr. Crystal L. Hall.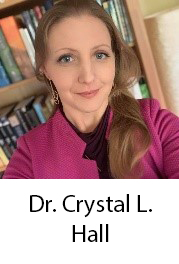 LAMPA WORKING TO ENSURE SAFE ACCESS TO VOTING: LAMPa is working with policymakers to ensure safe access to voting in November. Just announced: PA will pay postage for all mail-in votes cast.
GOV. ANNOUNCES EXTENSION OF EVICTION MORATORIUM AND THE AWARD OF NEARLY $19 MILLION FOR HOMELESSNESS ASSISTANCE AND PREVENTION: LAMPa constituents expressed their thanks to Gov. Wolf for extending the rental eviction and foreclosure moratorium. Due to expire on July 10, the extension protects renters and homeowners from eviction proceedings until August 31. The governor also announced nearly $19 million in funding awards to assist in mitigating the impacts of the coronavirus on homeless families and individuals, and to prevent future homelessness across the commonwealth.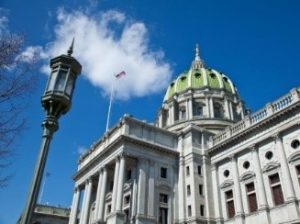 TWO POLICING AND CRIMINAL JUSTICE BILLS SIGNED WITH ONE MORE ON DECK: Gov. Wolf signed two police reform bills, one requiring police officers to disclose their employment history and the other requiring officers to undergo regular mental health evaluations and training. Legislators continued to meet in July. Two additional police reform bills are headed to the state House for action. Senate Bill 459 would require all police departments to report any use-of-force incidents to the state police. Senate Bill 1205 would require police departments to publish their use of force policies and limits the use of chokeholds to instances where deadly force is needed.
ADVOCATE ENGAGEMENT: Five action and information alerts were shared with LAMPa constituents in July. Federal Issues included: Public Comment on HUD Discrimination; Protection for Women and Children; and Protecting the Asylum System. At the state level advocates were asked to encourage lawmakers to prioritize health over profits by rejecting HB 732 and share their thanks with Gov. Wolf for the extension of the eviction moratorium.

---
Texas
Bee Moorhead, Texas Interfaith Center for Public Policy texasimpact.org
In July, Texas Impact re-launched our Faith in Democracy series of local advocacy trainings online with an event in Huntsville. The next event will be in Dallas August 23. The Northern Texas-Northern Louisiana Synod is co-sponsoring the event, where Bishop Gronberg will be a featured speaker. Each event will include a faith and community leader panel and tools to equip congregations to be effective advocates and promote safe, accountable voting.
Texas Impact continued the Weekly Witness podcast series featuring speakers from the Washington Interfaith Staff Community and has added a racial justice series featuring clergy of different races discussing racial justice and advocacy.
Climate advocacy was a priority in July with advocates preparing to meet with members of Congress during the August recess. Texas Impact is also partnering with Texas Interfaith Power and Light to map Houston-area congregations engaged in environmental justice work.
The news can be discouraging, but we find hope in the leadership of Texas faith leaders and the level of engagement of Texans of faith.

---
Washington
The Rev. Paul Benz and Elise DeGooyer, Faith Action Network fanwa.org
POLICE REFORM: FAN is very involved in police reform efforts in our state, primarily through the newly established Washington Coalition for Police Accountability (WCPA). This group, many of whom were leaders in the Initiative 940 De-escalate WA effort, is made up of impacted family members who have lost loved ones at the hands of police. It has four policy subgroups: independent investigations, use of deadly force, police oversight, and collective bargaining, along with a ten-member lobbyist group that is engaging with a group of eight legislators, led by the African American and Members of Color Caucuses. The WCPA is coordinating with the 21-member governor's Task Force on Policing Reforms to come up with bills for the next legislative session that will begin on January 11.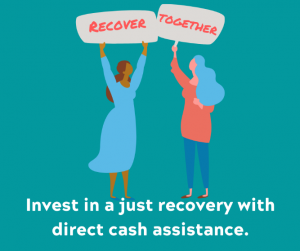 RECOVERING TOGETHER: FAN has also been advocating for statewide cash assistance to help our most-impacted and lowest-income neighbors recover during COVID-19. This effort seeks to fill the gaps that federal assistance left in relief packages, such as unemployment benefits for undocumented workers. We signed onto a WA Budget & Policy Center letter with 70 other organizations across the state to advocate for progressive revenue solutions.
CONGRESSIONAL RELIEF PACKAGES: As Congress considers what to include in the next COVID-19 relief package, FAN is encouraging our advocates to urge their elected officials to include SNAP, housing and unemployment protections. Episcopal Bishops Rickel and Rehberg created videos to promote SNAP in the final package. Our asks are:
Expand and increase SNAP by 15%, increase the minimum SNAP monthly benefit from $16 to $30, and suspend all administrative SNAP rule changes indefinitely during this time of economic distress.
Ensure that the housing priorities in the House HEROES bill stay in the final bill, such as $100 billion for emergency rental assistance and $11.5 billion for homeless emergency grants, and establish a nationwide uniform moratorium on evictions and foreclosures.
Extend the Pandemic Unemployment Compensation (PUC) beyond July 31st and the Pandemic Unemployment Assistance (PUA) beyond Dec. 31st.
CENSUS 2020: FAN worked with Pyramid Communications and the WA Complete Count Committee to create a Census 2020 "We Have the Power" video featuring interfaith leaders from around the state!

---
Wisconsin
The Rev. Cindy  Crane, Lutheran Office for Public Policy in Wisconsin (LOPPW) loppw.org
THE PANDEMIC AND OUR HEALTH: After Governor Evers issued the Executive Order: Public Health Emergency and Requiring Face Coverings Statewide, LOPPW learned that legislators were being flooded with negative feedback. In response, we sent out an Action Alert.
CARE FOR GOD'S CREATION: Between all of our LOPPW Climate Team members, we attended all six of the Governor's Task Force on Climate Change's listening sessions, each of which had different speakers discussing what's working in Wisconsin. With input from the LOPPW Climate Team and final suggestions from our bishops, we for the first time created a list of asks related to climate change that were not exclusively in response to proposed legislation. We sent the asks to the Task Force. We also used them as examples for feedback that our members could use for their submissions and as a Press Release.
LOPPW also participated in a briefing on a cutting-edge Climate Action Plan convened by the Dane County Executive.
VOTING: LOPPW participated in our All Voting is Local coalition meeting, and received a small grant to encourage voting.
HUMAN TRAFFICKING: LOPPW participated in our quarterly Wisconsin Anti-human Trafficking Consortium meeting. Sex trafficking has not decreased during the pandemic and ways of exploitation have become more severe.
ADDITIONAL EFFORTS: LOPPW worked with the ELCA on preparing for the Hunger Advocacy Fellow position that Wisconsin is fortunate enough to be a site for in the fall!
We also participated in the NWSW justice team meeting, and organized Wednesday Noon Live: Video