What Was?
Throughout my youth, I was very involved in the church. In my home congregation, I regularly served as an usher and a worship assistant. I was very active in our youth group. As high school went on, I became heavily involved in the Delaware-Maryland synod Lutheran Youth Organization (LYO) and spent many weekends during the school year at church retreats or meetings. During these times my faith grew deeply as the many resources and support networks for youth in the church helped me to explore my questions and doubts about faith. I deeply loved the community of faith in which I felt a sense of belonging and acceptance from my peers.
What's Possible?
Then, I graduated from high school and asked myself the question, "What's next?" While I knew that I would still have the network of friends and mentors who had supported my faith development, I also recognized that my graduation meant that I was no longer a "Youth" of the church. Instead, I was a "Young Adult" of the church.
Other than campus ministries, I didn't know what networks or resources existed to support young adults in the church. I had always seen many more active youth in the church than active young adults, and I wasn't sure what sense of community existed for other young adults in the church. I knew of many friends who had not remained as active in the church as they transitioned from being a youth to a young adult, but I knew that I wanted to continue to be as active with my faith as possible.
What's Next?
I moved into college and started going to the weekly student services of the Lutheran Campus Ministry at University of Maryland. There I discovered a world of opportunities for young adults like me to experience love and support in church communities. In campus ministry, I've been encouraged to explore questions and grow in faith with the small, loving group of 30 or so students that regularly gather together for dinner and worship.
Over the past year and a half, I've also been blessed with the opportunities for spiritual growth and discernment in the loving and supportive community of Practice Discipleship, a Young Adult Ministry of the Delaware-Maryland synod. In this community, I've come to realize that my fears in the transition from being a youth to a young adult of the church are not unique to me.
Every spring, Practice Discipleship hosts a retreat of young adults in our synod. In addition, Practice Discipleship hosts opportunities for community service and fellowship for young adults. Recetly we spent fellowship time with our Bishop playing board games and eating pizza at our synod office.
What's the Word?
A passage of scripture that has been especially meaningful to me in my experiences with young adult ministries is found in Matthew 18, where Jesus says:
"For where two or three are gathered in my name, there I am also."
In this passage, I've come to realize that the continuity between communities of youth I was a part of and the communities of young adults that I belong to now. It is the presence of Christ in those communities. With Christ present and active in the communities that we belong to, we are empowered to live as disciples of Christ in whatever our daily contexts we experience as young adults.
As it is recorded in Romans 12:
"For just as each of us has one body with many members, and these members do not all have the same function, so in Christ we, though many, form one body, and each member belongs to all the others."
Discussion Questions:
1) Where is young adult ministry happening in your community? Your congregation? Your synod?
2) How does your ministry context present a welcoming environment to young adults?
3) Can you think of any obstacles preventing young adults from getting involved within your community? How can your community be inclusive to the various gifts and backgrounds that young adults bring to ministry contexts?
4) How can you connect graduating youth in your context to a young adult ministry?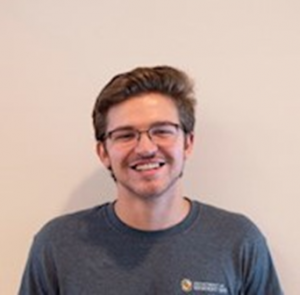 Adam is a sophomore at the University of Maryland, where he studies History and Spanish. His home congregation is Grace Lutheran Church in Westminster, MD. At UMD, he serves as a Resident Assistant and on the leadership team of Lutheran Campus Ministry. He's also a member of the congregational council of Hope Lutheran Church and Student Center. He is passionate about community development, service, and interfaith work. In his free time, Adam enjoys to exercise, read, and travel.