The Word
"And let us consider how to stir up one another to love and good works, not neglecting to meet together, as is the habit of some, but encouraging one another, and all the more as you see the Day drawing near."
Hebrews 10: 24-25
Local Is Global, too.
If you have found yourself overwhelmed by the scope and scale of the climate crisis, you are in very good company. A problem that spans the atmosphere, oceans, and the body of every living being on the planet is overwhelming. The good news, though, is that a problem that is so relentlessly global also has to be local.
The Long Haul
Pra. Andrea Baéz from Argentina spoke to us on the Second Sunday of Lent about her community's seventeen years-long work to protect their environment from toxic mining run-off. Everything that Pra. Baéz had to say showed a deep love for her people and the ecosystems around her home in the city of Esquel, and at the same time brought an awareness and concern for everyone and thing downstream of her own community, all the way to the Atlantic coast. Her work protecting Esquel and the province of Chubut is also work protecting people many miles away, and even around the globe as she keeps toxins out of migrating fish who would carry them all the way across the ocean.
Every Action Matters
There is no local climate action which is not also global, it's the nature of the beast. That's a hopeful thought for me. No one acting alone is up to the task of addressing the climate crisis, and no one's work is insignificant. Wherever you are, however you begin, your work matters to the whole.
As Hebrews tells us, we are made to work together, to be together, to "stir up one another to love" and "not neglect to meet together".
You are not alone. Your Lenten practice, your consumer choices, your political organizing makes a bigger difference than you can know. Thanks be to God.
Discussion questions:
What seemed most relatable from Pra. Andrea's story? Least relatable?
How does the text from Hebrews encourage or challenge you today? Who has "stirred you up" to love? What communities encourage you when you feel overwhelmed?
What climate solutions have you been curious about? Passionate about? Intimidated by? What seems like a tangible step toward sustained climate action that you can take on/foster?
Andrea's spirituality is fed by the collective action of her community taking care of one-another. How might your spirituality be fed by caring for creation?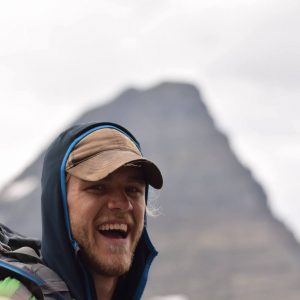 Baird Linke is a candidate for Word and Sacrament Ministry with the ELCA, studying at Wartburg Theological Seminary. He's passionate about ecotheology and good food. He lives in Minneapolis, MN and tries to spend as much time outside and moving with his dog as he can.