Today's post is from Julie B. Sevig, an ELCA deacon, communications specialist at the Lutheran School of Theology at Chicago, and a member of Holy Trinity Lutheran Church in Chicago, IL.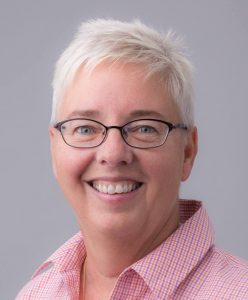 Sunday, November 26, is soon here. In some congregations it is hailed as Christ the King Sunday, in others it has become known as the Sunday we focus on the Reign of Christ.
Some will sing "All Hail the Power of Jesus' Name!" (ELW 634) or "Crown Him with Many Crowns" (ELW 855) with gusto. Others will choose "Soli Deo Gloria" (ELW 878) or "Evening and Morning" (ELW 761), more gentle and subtle in both music and message. In my own congregation, the focus will be the end of the church year: Last Sunday of the Year.
Having a king doesn't always turn out well for everyone, after all. Back in 1996, Gail Ramshaw, a scholar of liturgical language, wrote this when suggesting we call this "Last Sunday of the Year": "I find the myth of the crown, like the crowns themselves, more greed and glitter than divine design."
Throughout history, crown and throne have been associated with power that was misused and evil. And we're sensitive to abuse of power and evil more than ever these days. It's as palpable as the morning news.
So I look forward to November 26 as an opportunity to bid the year farewell, collectively and individually. Much like December 31, we have the chance to take stock of how we're doing.
Don't wait until New Year's to make resolutions, theologian Karoline Lewis says: "Make this New Year's Resolution Sunday." On this Sunday (whatever we call it), we look back and look forward, and imagine God's future and our role in it.
No, we won't be singing "Auld Lang Syne" that week. But before shifting to Advent and all the anticipation it brings, my faith community will sing "Christ Is Alive! Let Christians Sing" (ELW 389):
"In ev'ry insult, rift, and war,

Where color, scorn, or wealth divide,

Christ suffers still, yet loves the more,

And lives, where even hope has died." (v. 3)
Perhaps Dawn Chesser, preaching director for Discipleship Ministries of the United Methodist Church, says it best in her liturgical reflection for The Last Sunday of the Year: "Affirm the victories and name the demons, but then let it all go and move on. Hope is coming. New life is just around the corner. God's grace is the hope of the world."
——-
Sources referenced:
"Transfiguring Monarchy" by Gail Ramshaw in "Liturgy Christ Reigns" Journal of The Liturgical Conference, Volume 13, Number 2.
Karoline Lewis, "Throne Mentality" from Working Preacher, Luther Seminary, November 16, 2014.
Dawn Chesser, Preaching Notes for Christ the King Sunday, Year B (November 22, 2015).