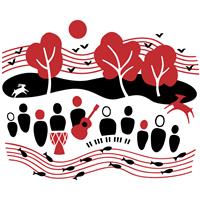 All Creation Sings, the worship and song supplement to Evangelical Lutheran Worship, released in late November 2020. The church was entering Advent at the height of the COVID-19 pandemic; vaccines were not yet available. Most of our assemblies were worshiping online.
As we approach Advent 2021, the pandemic lingers. Yet during the past year —amid tumultuous world events and an ever-changing church—many congregations have discovered that alongside well-known treasures, new words and melodies help us voice both praise and lament in these days.
The ELCA Worship Staff would like to know how you've gotten to know All Creation Sings since its release last Advent.
What is a newly discovered hymn or song that has worked very well in your assembly?
Have you used elements of Settings 11 or 12 over this past year? Has a spoken prayer or piece of liturgical music from these settings become a new favorite in your assembly?
What All Creation Sings hymn text has inspired your preaching over this past year?
Have you used any of the thanksgivings, laments, or additional prayers in your assembly? In what context?
What hymn/song do you look forward to introducing this Advent or in the year to come?
Perhaps you have something else to share with others, a story about how this resource has been welcomed into your worshiping community or has inspired your own ministry.
Tell us about it!
Email us at worship@elca.org. Or post on social media using #AllCreationSings. We may invite you to write a blog post to share your story with others.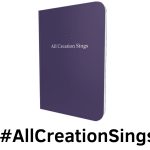 The All Creation Sings family of resources has grown since last Advent. If you have not yet discovered these additional resources, be sure to visit www.augsburgfortress.org/allcreationsings to learn more.