Today's post is from Ellen Acconcia, staff at Christ the King in Great Falls, VA.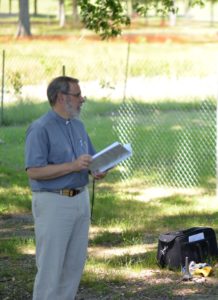 Pastor Hank Langknecht, of Christ the King Lutheran Church in Great Falls Virginia, recently asked his congregation the following questions:
How does a tree praise? How does a tick praise? A raccoon? The south wind?
The questions came during his sermon delivered on June 11 at Lake Fairfax Park in Reston, Virginia as the congregation worshiped in the outdoors. Not simply, "moving the indoor worship outdoors," as Pastor Hank noted, the service focused on the group's natural surroundings, the moving waters of Colvin Run; the listening for a bird call, the organic elements used in the preparation for the service.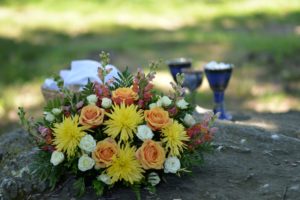 Langknecht noted that worshiping along the run allowed him to reflect on the fact that the waterway is currently being remediated by a wetlands conservation engineering firm. "It was an interesting (though unspoken) background symbol for how humankind interacts with natur," said Langknecht, "Problems arise (human generated or not) and we try to fix them … do we always make things better in the process?"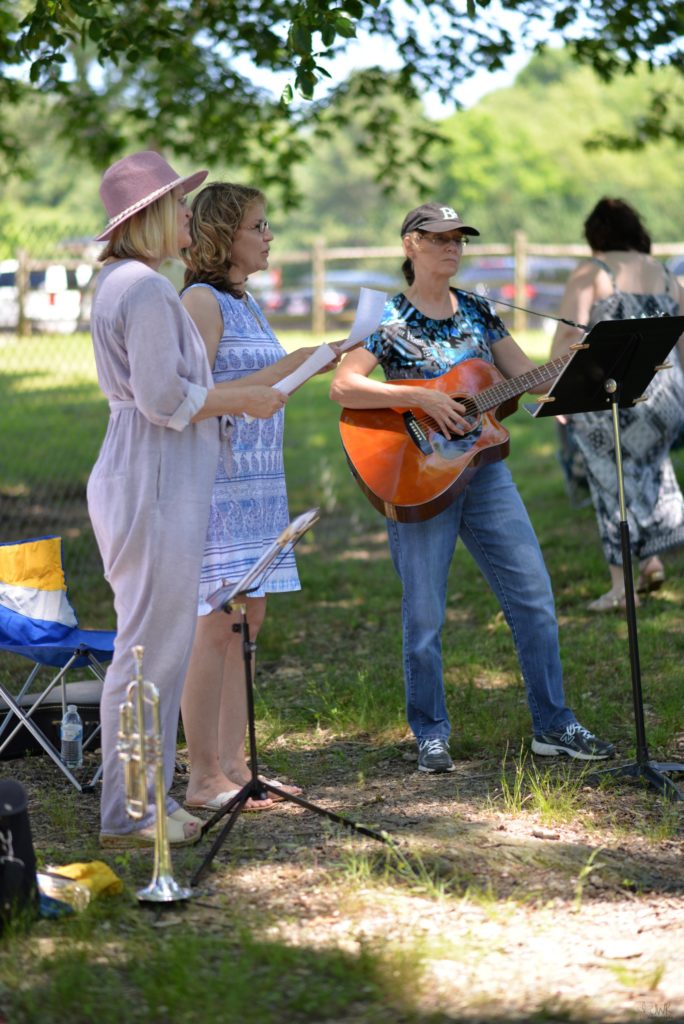 Pastor Hank concluded his sermon,
The fulfillment of God's mission occurs

when all of creation gathers at the river


the crystal tide forever…


… that flows by the throne of God


… and flows out to bring life and healing

to everything …

Shall we gather at the river?

We shall!
The group then gathered for fellowship and a picnic lunch at the service's conclusion.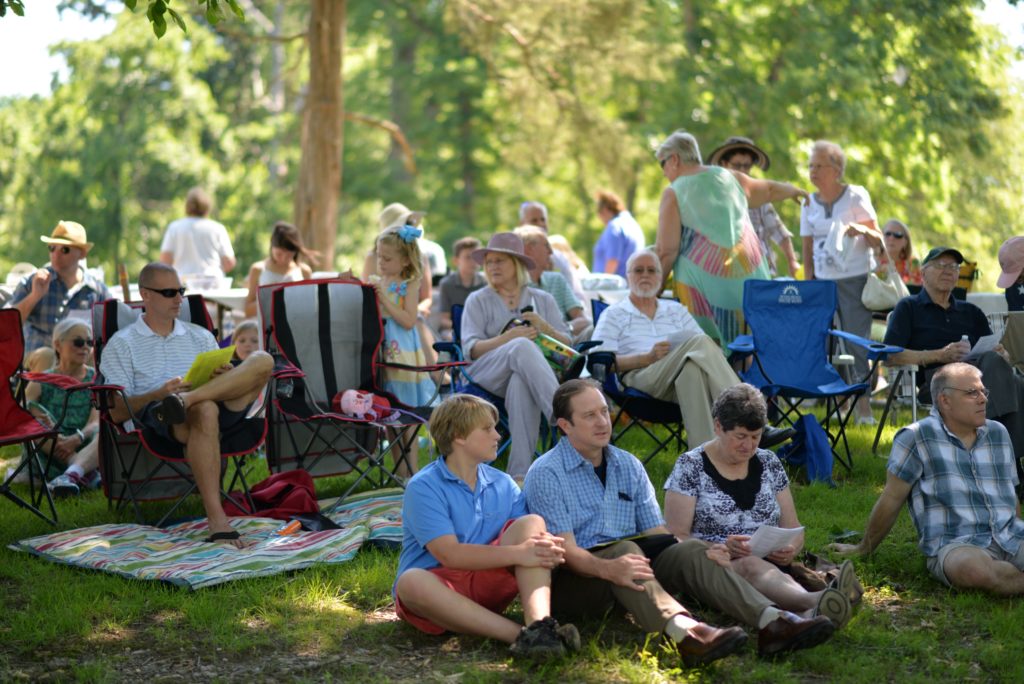 Photo Information: With a focus on their natural surroundings, Christ the King Lutheran Church, Great Falls, Virginia gathered on Sunday, June 11 to worship. Images courtesy Christ the King Lutheran Church, Great Falls, 2017. www.gflutheran.org