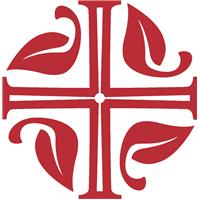 All Creation Sings includes several short songs that can be taught "paperlessly," that is, singing together without printed or projected words or music for worship. This kind of singing can be led by one person or a small group with or without instrumental accompaniment and it is often ideal for small retreats or outdoor settings in addition to weekly worship. This post will help bring ACS "off the page" by guiding you to several audio-video resources.
Videos from Music that Makes Community
Music that Makes Community is a non-profit organization that develops and supports the practice of paperless singing. The ELCA has partnered with MMC over the past several years and you can find a wealth of information on their website. Below are links to several teaching videos provided by Music that Makes Community and other sources for songs included in All Creation Sings.
ACS 914 Jesus, the Light of the World
ACS 940 Come, Holy Spirit
ACS 978 God Welcomes All
ACS 989 Let Your Peace Rain Upon Us / Yarabba ssalami
ACS 1007 Khudaya, rahem kar
ACS 1057 What Does the Lord Require of You?
ACS 1079 Open My Heart
Additional teaching videos
ACS 903 Freedom Is Coming
ACS 928 Pave the Way with Branches
ACS 929 Blessed Is the One (audio only)
ACS 1003 For Such a Time as This
ACS 1009 Come, Bring Your Burdens to God / Woza nomthwalo wakho
Additional Augsburg Fortress Resources
The Accompaniment Edition of All Creation Sings includes helpful tips on leading these shorter songs on pp. 10-11, as well as a listing of topical suggestions suitable for Service of Word and Prayer (p. 8) and for services of lament (p. 10).
Several short songs in All Creation Sings were previously published in the collection, "Singing Our Prayer: A Companion to Holden Prayer Around the Cross." An audio CD included with purchase of the Full Score Edition includes recordings of ACS #s 998, 1012, 1018, 1033, 1035, 1037, 1074, 1075, and 1083.
Church musician and composer Tom Witt gives examples of teaching short songs as part of the All Creation Sings Liturgy Webinar. That webinar and additional webinars, teaching videos, and blog posts related to All Creation Sings are available at www.augsburgfortress.org/AllCreationSings.