Today's post is from Joel Cruz, PhD, who attends Holy Trinity in Chicago, IL.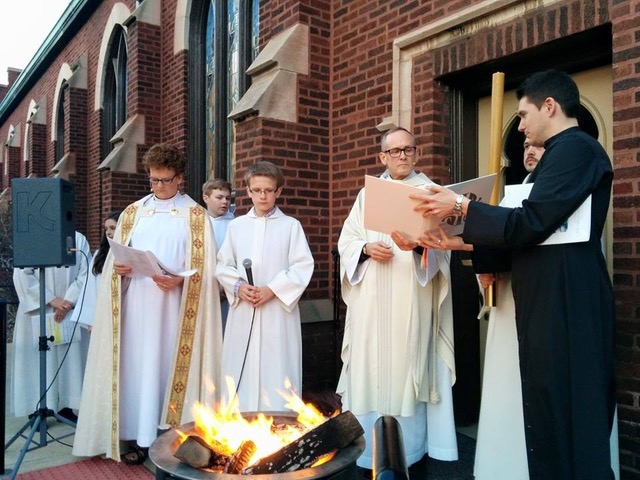 Most of us have had those mountaintop experiences–those moments when you can feel the adrenalin pumping through your body, when the senses are heightened, when the clouds part and you can see more clearly than yesterday—when everything finally makes sense. For me, that describes perfectly the experience of the Easter Vigil. It's not just a "special service." It is the Queen of all Feasts, to quote an ancient writer.
As individuals and as a church family we have trekked through these barren Lenten lands, taking stock of life, reflecting on who we are and where we have been in relation to God and one another. Perhaps we have added an extra burden or discipline onto our daily lives. We've gathered around the Eucharistic table, our metaphorical campfire, to hear the stories of Jesus's ministry among the outcast and oppressed. Soon we will travel the most somber nights of our journey, remembering to love and serve one another even as Christ gave his own life for the world.
But then…on that Saturday night, our Paschal flames will dot the darkness. We will come together to recount God's awesome acts among us. Then light. The thunder of the organ. Music. The smell of fresh flowers. Color. The welling up within each of us of that word we have not dared speak these several weeks until we can resist no longer. Smiles flash back and forth to one another as if to say, "Well done! We've made it!" And the world around us seems to bathe in light; the coming spring joins us in announcing Christ's Resurrection. In this celebration we can be confident that the victory of Jesus over inhumanity and death is and can indeed be a reality in this still-dark world through the Spirit that dances within us. And it all. Finally. Makes. Sense.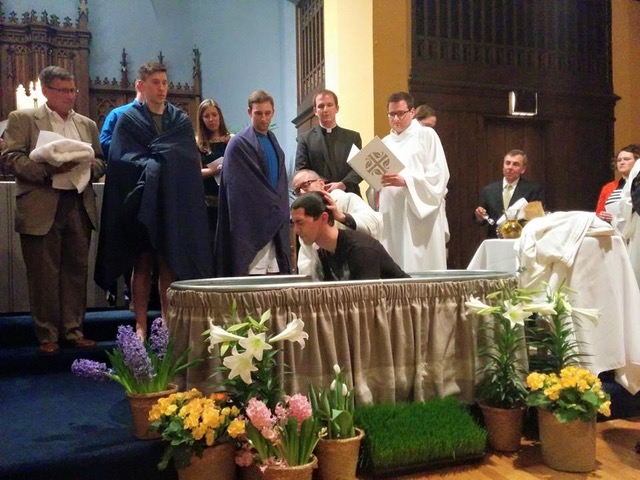 If you've never made it to an Easter Vigil I hope you'll consider joining this celebration, one of the Church's most ancient.  Having never grown up with the Vigil, the experience for me is truly a mountaintop experience.