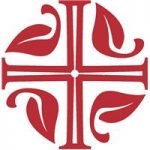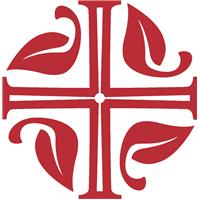 When we gather for worship, we gather to be sent. Our baptism into Christ sends us into the world. During the pandemic this sending has taken on a different character. In a time when we are advised to stay home for the sake of our neighbor, what does being sent look like? How can we best go forth in peace and serve the Lord, share the good news, and remember the poor?
One need that surfaced as part of the development process of All Creation Sings was a desire for more hymns and songs connected to the Sending. One way that All Creation Sings responds to this need is by including nine Sending hymns of different genres (this does not include several other hymns and songs placed under other topic headings that would serve well as sending hymns).
Often the titles of hymns associated with our being sent from worship feature words like "go" or "send." One hymn that will appear under the Sending topic heading in All Creation sings is "Let Us Enter In" by Ray Makeever. Despite what a first glance at its title might suggest, this is not an editor's mistake. This song was composed by Makeever as part of a liturgy, With All Your Heart, that he wrote for Our Saviour's Lutheran Church in Minneapolis in 1984. In that liturgy, this piece functioned as the post-communion canticle. Here's the first stanza:
Let us enter in to the song of thanksgiving and freedom.
Let us enter in to the long line of people in need.
Let us enter in to the strong mind that God is still living.
Healing, forgiving–Let us enter in.
Notice that our entering in does not describe an entrance into a building for worship but to our callings in other places. Makeever noted in his introduction to this setting that its contents reflect his concern for personal and social justice as well as in the congregation "where we struggle with the hardships of life, we seek the encouragement of one another, we hold fast to the hope of God in Christ Jesus, and we celebrate the breakthroughs as they happen" (Introduction to With All Your Heart, p. 5). The rhythmic and melodic accents of this piece lead to the word "in" and the repetition of the opening phrase at the end of each stanza solidifies that we are indeed to enter boldly into the world. You can listen to a recording of Bread for the Journey singing this song at the end of this post.
We may not be able to enter our church buildings right now. We may not be able to carry out our sending-oriented ministries in the same way. Yet as Bishop Eaton has reminded us on many occasions, the church has never closed. We as God's people are still entering into the lives of those in need: in prayer, in serving those most affected by this pandemic, in protests for racial justice, in providing food and other necessities. We are entering into difficult conversations, entering into the grief and loss of our neighbors. Yet God goes before us and the Spirit leads us.
Let us enter in to the place where our God has preceded.
Let us enter in to the face of the fear and the pain.
Let us enter in to the grace of the love when it's needed.
Death is defeated! Let us enter in.

Let us enter in to the heart of a world that is broken.
Let us enter in to the start of a hope we can share.
Let us enter in to the part where we call one another
sister and brother. Let us enter in.
We look forward to that time when our singing together in person forms and shapes us for our mission in the world. In the meantime, may the words of our songs, both familiar and new, bless us for our comings and goings, our gatherings and sendings.
A list of the contents of All Creation Sings as well as a digital preview can be found at https://www.augsburgfortress.org/promos/all-creation-sings/.
Let Us Enter In Recording by Bread for the Journey
Let Us Enter In
Text: Ray Makeever, b. 1943
Music: Ray Makeever
Text and music © 1983 Ray Makeever, admin. Augsburg Fortress.
Permission required for further use by contacting Augsburg Fortress or One License