Today's post is by Pastor Janelle Rozek Hooper, Program Director for Ministry with Children, ELCA.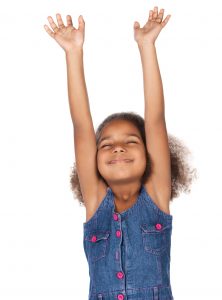 I often hear that children participating in the Christmas story, whether rehearsed or spontaneous, holds strong emotions and memories for family, friends and especially grandparents. The time, energy and availability of children, family and youth leaders has changed over the years but the desire to have children participate in worship during the Advent/Christmas season has not. We can't even fathom only hearing the Christmas story with words; we want to see donkeys in fur and angels with glitter piping. We can't imagine not using as many of our senses as possible or the beauty of the imperfect perfect telling of the Good News that happens when real people tell this amazing story.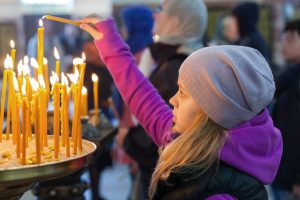 So why not the rest of the year?  How come we can only handle kids voices leading worship or acting out scripture once a year? Were the kids engaged in worship of God? Yes! Were the adults? Yes!
How can we involve children in such leadership throughout the church year, trusting the Holy Spirit is imparting spiritual gifts at all times? Not every Sunday has to have the same high production value. If our places of worship would commit to even one more way of engaging young people in worship over the course of a church season and then be open to another way the next season, I truly believe the engagement of all ages would double.
Here are seven suggestions to get you prayerfully thinking about what might be the "one thing" to continue past the Advent/Christmas season for engaging young people in worship.
Songs accessible for children who can't read, such as repetitive choruses, Taizé, camp songs.
Scripture reading geared toward children's learning style, such as a children's Bible with lots of verbs
A senior and a young person co-reading a lesson or leading the prayers
Experiential aspects of worship, such as a youth pouring water into the font
Children's artwork for slideshows, bulletin covers, or other places in the worship space
Adults and youth working together on Audio/Visual (AV) ministry
Congregations with SundaysandSeasons.com can download and print "pre-reader" and "reader" versions of children's bulletins
And many more! I offer a whole host of ideas about how to offer intergenerational worship and engage young people in worship at www.ministrylinks.online. In fact under the tab "Ministry" there is a drop down for "Seasonal Resources" that begins with the liturgical calendar. Wonderful and yet easy Christmas Plays can be found there. As Program Director for Ministry with Children for the ELCA, I'm also available to chat about your specific needs in your context. Janelle.Hooper@ELCA.org. Please be in touch!