​November 18, 2014
My name is Kelly Winters, and I am excited to join the ELCA World Hunger team as the Assistant for Constituent Engagement! My role involves responding to inquiries and communication from our wonderful constituents, and I look forward to talking with many of you about how your congregation can learn more about ELCA World Hunger.  I am also eager to hear about your ideas on how to raise awareness around hunger and poverty.
I come to ELCA World Hunger from Grace Lutheran Church of La Grange, Illinois, where I served as the Administrative Assistant.  Before moving to the greater Chicago area in 2010 I worked around the country in Outdoor Ministry.  Camping has always been a huge part of my life and spiritual growth, and continues to be important to me as I currently serve on the board of the Lutheran Outdoor Ministries Center in Oregon, IL.
Originally, I am from Ohio where I lived near Lake Erie, enjoying summers hanging out at Lakeside or Cedar Point.  I went to college at Capital University in Columbus, OH, and received my degree in Communications.  It has been many years since I lived in Ohio, but I still think of myself as a Buckeye at heart.
Now I am happy to continue to work for the ELCA; where we value always being made new, while staying rooted in our rich history.  ELCA World Hunger is an amazing mission of our church in the way it takes a comprehensive approach to the topics of hunger and poverty, and partners with Lutheran connections around the world, in order to assist communities where they need it most.  I am just grateful to have the opportunity to be a part of a team that is so passionate about the work they are doing!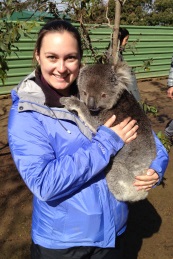 Some fun facts about me:
My hobbies are quilting, glass art (making stained glass, kaleidoscopes and glass beads) and anything outdoors (hiking, kayaking, etc).
I love listening to folk & bluegrass music, and frequently go to concerts at the Old Town School of Folk Music. I am also learning how to play the upright bass – bluegrass style.
Though I haven't done much international travel, I have been to Australia three times.  I just love it so much I keep getting pulled back!
Kelly Winters is the Assistant for Constituent Engagement with ELCA World Hunger. You can hear her friendly voice on the ELCA World Hunger telephone line.