It's hard to believe that it's time to start planning for 2020 already, but ELCA World Hunger's new Vacation Bible School program for 2020 is now here! "On Earth As in Heaven" invites children of all ages to learn about God's world by diving deeply into the Lord's Prayer. This full, five-day VBS is free and available for download and order (coming soon.)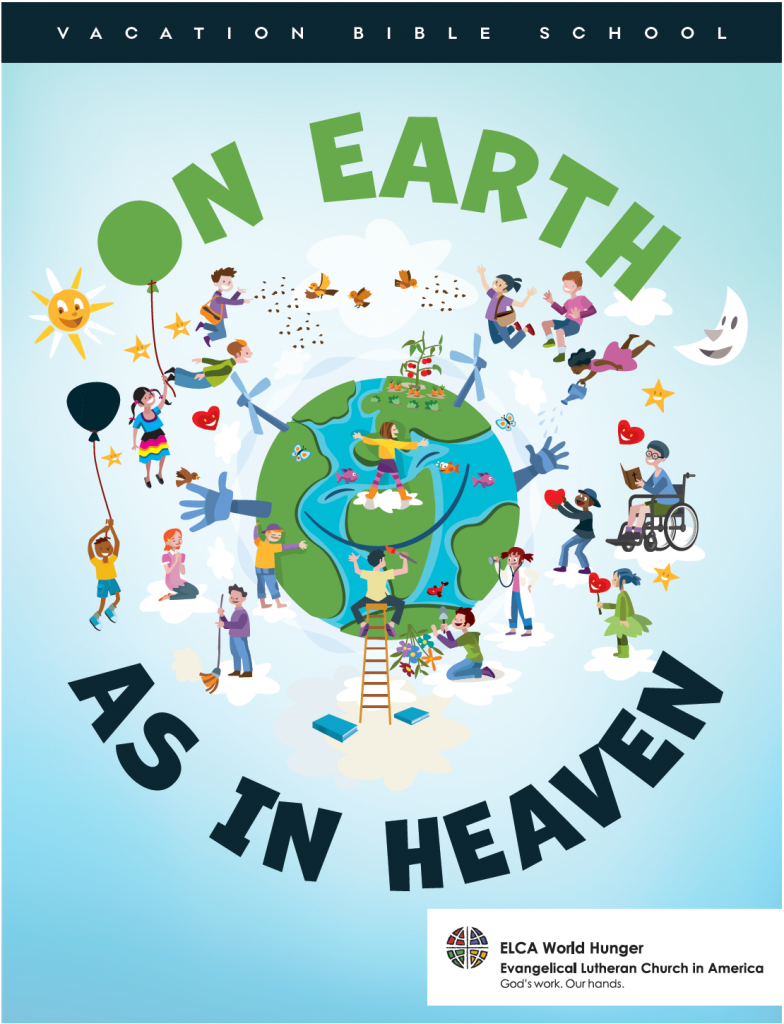 "On Earth As in Heaven" explores the meaning of the Lord's Prayer for our world today, using one petition each day to explore faith, justice and the work to which God is calling us. The program this year is unique in that each day focuses on one petition from the prayer and ties the petition to one of the United Nation's Sustainable Development Goals in easily accessible ways.
"On Earth As in Heaven" VBS
In the Large Catechism, Martin Luther reminds us that prayer is something "great and precious." To pray is to give voice to our needs and our trust in God, who meets them.
But to pray is much more than this too. In thanksgiving, prayer gives voice to the things that bring us together. In lament, prayer gives voice to the things that rend us apart. Theologian Karl Barth is believed to have said that "to clasp the hands in prayer is the beginning of an uprising against the disorder of the world." To pray is to lay bare the pain of the world and to trust God to transform it — and to strengthen us to be part of this transformation.
"On Earth As in Heaven" invites children and adults to (re-)experience the Lord's Prayer and to see the connections between prayer and service in the world. As the church prays and plays together, we also serve together and walk together toward a just world where all are fed. The stories for each day lift up churches and communities around the world who are prayerfully and powerfully doing their part in this work, while celebrating the diversity with which God has gifted the world.
Daily Themes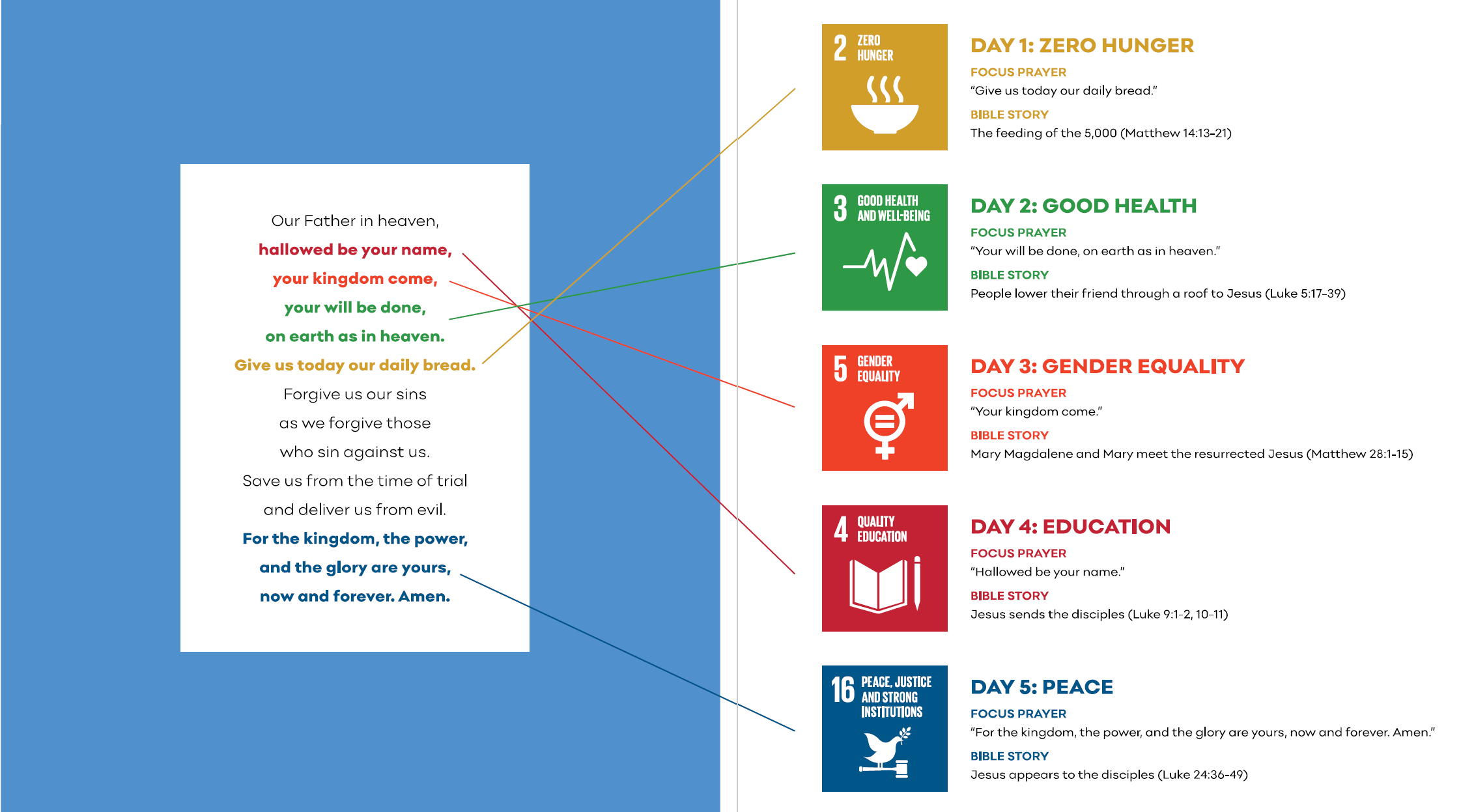 Each day includes:
An opening to introduce the prayer petition and the topic for the day, including a skit;
Small-group times;
Stories from projects around the world supported by gifts to ELCA World Hunger;
Snacks and crafts from the countries and regions featured in the stories;
Games for different age groups;
Simulation Stations to help children dive deeply into the topics of the day; and
Large-group closing suggestions
This year, we are also excited to include an appendix of handouts to send home, so that parents and caregivers can continue the conversation with children at the end of each day.
Coming Soon
More materials are on their way, including hard copies of "On Earth As in Heaven," posters and a supplement media kit with logos and pictures you can print, post or put on t-shirts and other promo items!
Look for Us at the E!
ELCA World Hunger will once again be at the ELCA Youth Ministry Network's Extravaganza in 2020! We will have hard copies of "On Earth As in Heaven," sample posters and lots of information to help you plan your VBS.
"God's Good Creation" and "Who Is My Neighbor?" VBS Still Available!
ELCA World Hunger's VBS programs from previous years are still available! Visit ELCA World Hunger's resources page to find "God's Good Creation" VBS and "Who Is My Neighbor?" VBS  – and lots of other resources for children, youth and adults!
For more information about "On Earth As in Heaven" and other ELCA World Hunger resources, please contact Ryan Cumming, program director of hunger education for ELCA World Hunger, at Ryan.Cumming@ELCA.org.