These reflections are a part of ELCA World Hunger's Sermon Starter series which is published via email every Monday. You can sign up for the weekly email here on the right side of the page if on a computer or near the bottom of the page if viewing from a phone.
The Rev. Carla Christopher Wilson is the writer of this reflection. Pr. Carla serves as Associate Pastor of Faith Formation and Outreach at Lutheran Church of the Good Shepherd in Lancaster, PA. She is also co-chair of Lower Susquehanna Synod's racial justice task force and a member of LAMPa's (Lutheran Advocacy Ministry of PA) statewide policy task force. A former Poet Laureate of York, PA and professional cultural competency trainer for the secular business world, Carla's greatest joy is partnering faith and education with great storytelling.
1 Thessalonians 1:1-10
Just for fun, try something. Take this short passage and rewrite it as if it was being written about you. Imagine the saints of the church; the missionaries and the fundraisers and the preachers and the public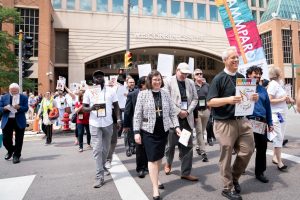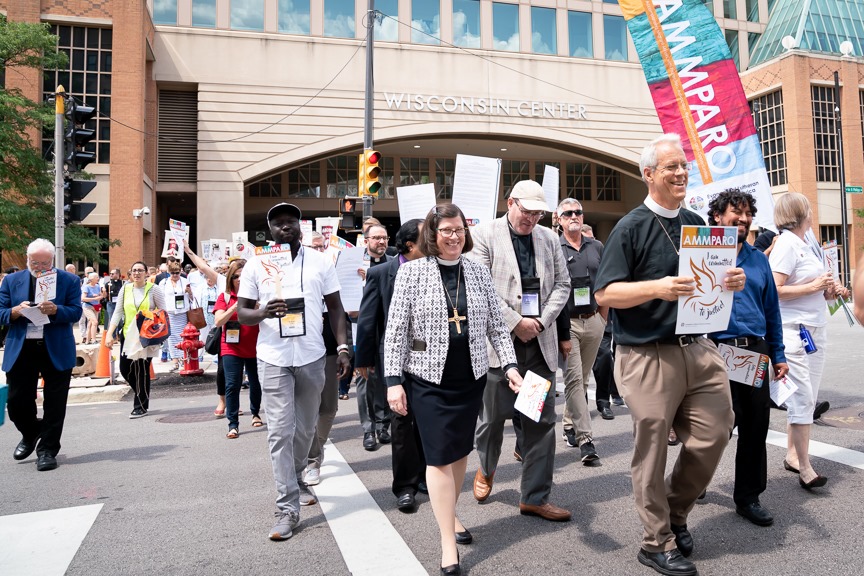 demonstrators who were even willing to go to prison rather than turn their back on the hungry and the poor people that Jesus made a point of eating with and saying the kingdom of heaven was prepared for. Imagine they looked at you and said, "We always give thanks to God for all of you and mention you in our prayers, constantly remembering before our God and Father your work of faith and labor of love and steadfastness of hope in our Lord Jesus Christ. For we know, siblings, beloved by God, that he has chosen you."
How does it feel to be addressed with that much love and gratitude? Do you feel as if you have lived up to those words? Do you feel challenged by them, knowing it was regular neighborhood folks just like you and me who they were written about? One of the glorious things of the early church was how much space was made for everyday people. Regardless of gender, birth, ability, or socioeconomic status, the gifts of salvation and a nurturing earthly community were available without restriction. An image we see repeatedly in scripture that represents what this open and steadfast loving God-family looks like is the table where are all fed. The house with rooms for all. We use that as a frequent ELCA World Hunger tagline as well; a reminder that "until all are fed" isn't just a fundraising or donation goal-setter, it's a Biblical call for justice and equity.
On October 16th we celebrated World Food Day. World Food Day remembers the founding of the Food and Agriculture Organization (FAO) of the United States. As far back as 1945, the United Nations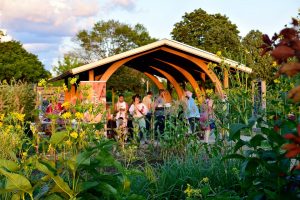 recognized that enough food to eat is not a privilege, but a human right, and created World Food Day, to be observed every year, in1979. Why do we need a holiday to celebrate something that should be so simple as that eradicating hunger is a good thing? We should all get that, right? Well, why do we need such a simple and loving passage in the Bible as this reading from 1 Thessalonians? There are no parables, no miracles, no heavy-laden charges, or complex life-guiding wisdom.
We need both World Food Day and 1 Thessalonians for the simple reason they help us remember to stay encouraged because injustice CAN be ended. Success is possible. We ARE making a difference, and we must continue in our efforts. This passage contains a key reminder to us; stay grateful, keep praying, work in faith, remain steadfast. "The word of the Lord has sounded forth from you… in every place, your faith in God has become known." Around the world, the table of God is being made bigger and seats are being set at the table, one food pantry or one bag of crop seed or one donated farm animal at a time. I think that's worth celebrating.
Matthew 22:15-22
Oh, how often do we feel the sharp sting of sarcasm when a sly tongue lashes out at us? Whether it is a family member with a backhanded compliment or a co-worker with a sarcastic aside, there are many names to describe this type of gilded assault. "Microaggression" or "passive aggression" are good examples but they both contain a very telling word: aggression. Even when we coat it with padding to make it more intellectual, more palatable, less uncomfortably confrontational, to be deliberately unkind or flat out mean is an attack. To say something meant to entrap or intended to highlight another's area of struggle or challenge is an attack. In our reading, we see that attacking another is not the way of Jesus.
In today's passage, Jesus is the intended victim of an aggressive attack wrapped in a charged conversation that was likely harmless in appearance to an uninformed passerby. Pharisees, ("a member of an ancient Jewish sect, distinguished by strict observance of the traditional and written law, and commonly held to have pretensions to superior sanctity," according to Oxford Dictionary) are joined by Herodians ("a party that favored the dynasty of Herod and stood for the Roman connection who cared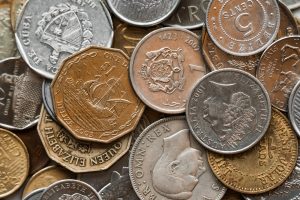 little or nothing for religion and normally were bitterly opposed by the Pharisees," according to Bible-Studys.org). Jesus is asked about the payment of taxes knowing that if he decrees that money should be given to God over government he will be called treasonous and if he calls for resources to go to the government over the needs of the people he will be denounced by the priests. The dialogue is rife with sarcasm and meant to set up an impossible situation that will make Jesus look a fool. Ironically, when we hear about microaggressions today it is usually the most marginalized among us who are targeted; sly remarks aimed at those speaking English as a second language, or a poor woman holding up a grocery line to pay for necessities with a food stamp card.
Instead of playing into the aggression or repaying injury with insult, Jesus cleverly avoids the trap by saying that both God and the emperor should be given what belongs to them. I like to think it's because Jesus has the same high school counselor as I did or at least a mentor who gave similar sage advice. Ms. Fran took me aside when I was tempted to react with anger, respond with insult, or rise-up in aggression, and she told me about 'results-oriented thinking.' "You are here for a reason child, don't let anyone distract you. You have bigger fish to fry."
As I type this, we are heading into certainly the most controversial election season of most of our lifetimes. We are struggling as a country with the most faithful response to a pandemic. I get it. As a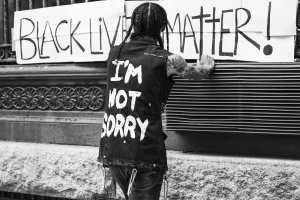 pastor and a justice advocate, I'm in the thick of it too. The temptation may be anger or frustration. It may be disengaging and shutting down. As hard as it is, my siblings in Christ, I am asking you to remain focused in this season. As you can read on the ELCA World Hunger website, 821 million people around the world – that's more than 1 in 10 – can't access the food they need to live active, healthy lives. We have important work to do my friends. Alongside Jesus, we are called to talk to those willing to listen, to sidestep those who are not, and above all to remain focused on finding creative and dynamic ways to teach and serve the most vulnerable among us. When we refuse the distractions of the devil (and hopefully practice some healthy self-care to strengthen our spirit), like the Pharisees, they often 'leave us and go away.'
Children's Sermon
Have a picture of a large sad face or an angry face. Have several smaller cut out hearts. Ask each child to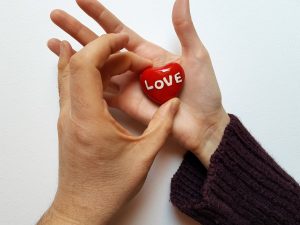 share something they can do that brings them joy or makes them happy. Try to lead them to say something they can do with friends or family or that they can do for others or positive self-care actions such as deep breathing or taking a time-out break. Each time a child offers a suggestion write it on a heart and have the child tape the heart over a part of the sad/angry face. If you are virtual, make the suggestions yourself and let the viewers see the sad/angry face being covered and made to go away by doing kind actions for others. Remind children that the sad or angry face might still be under there and might even come out sometimes and that's okay, but when it does, God helps up find ways to get through it so we can keep doing the things we love and having fun with our friends and family.