These reflections are a part of ELCA World Hunger's Sermon Starter series which is published via email every Monday. You can sign up for the weekly email here on the right side of the page if on a computer or near the bottom of the page if viewing from a phone. Pastor Tim Brown is the writer of these reflections. Pr. Tim is a Gifts Officer and Mission Ambassador for the Lutheran School of Theology at Chicago and a pastor and writer out of Raleigh, NC. You are invited to use the message below for personal devotion as well as prompts for sermon writing. 
February 26- Ash Wednesday
Matthew 6:1-6; 16-21
It's curious how Jesus will use soil to heal things.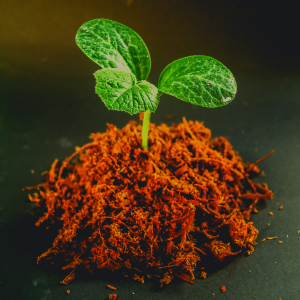 Like the man Bartimeaus, who is blind. He gets mud rubbed in his eyes to help him see. That makes no sense.
Or, how Jesus will draw in the sand as the woman about to be stoned is held on silent trial. Why would he turn to the dust to draw as charges are being brought up?
Or, consider the resurrection itself. How could the ground, the earth, the grave, bring about eternal life?
And yet soil is how Jesus seems to choose to heal.
If you want further thought on the healing properties of soil, consider this Irish idea about the healing properties of dirt. I've felt something like this, actually. Every time I put my hands in the earth of my yard, as I toil away growing and pruning and planting, I find my soul as improved as the soil.
What is it, Beloved, about dirt that helps to heal things?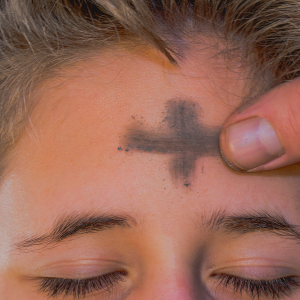 We embrace this notion on Ash Wednesday. As we pull the dust of our lives and have it placed on our brows; as those burned Alleluias of praise become marks of humility (as, ultimately, all words of praise, should), we hold tightly to the belief that this dirt will, by God, heal us.
Matthew's Gospel warns against practicing our piety in public. But on this day we hold that advice loosely as, though our piety is marked on our brow, the reasons themselves stay mute inside of us.
Because, honestly, we all come to Ash Wednesday with different, specific reasons: those moments we thrust needles into our veins to feel something; those moments we lashed out in rage, cursed out of fear, or judged out of prejudice; those times we cheated to get ahead, or because we are born ahead and denied someone their God-given dignity with impunity.
We all come to Ash Wednesday with a personal confession on our lips.
And yet we all, no matter our confession, receive the same sign of redemption: a dirt cross that intends to heal.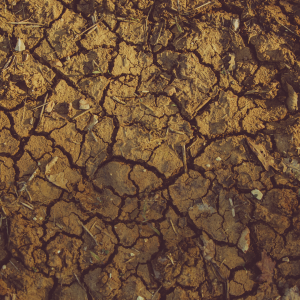 And note that the symbol on our brows is not just any sign. It is not a money sign, as if that can save and redeem us. And it is not the sign of this political party or that political party, as if our politics can save us.
All these things we rely on in life to save us: money, status, politics…they all blow away, like dust, as that dirt cross is smudged into our brows as an act of redemption.
On this day, though our piety is public, we don't wear it with any sort of pride, Beloved. Because we all know, deep in the recesses of our hearts, that those things we bring to the altar on Ash Wednesday are not a moment of pride, but implicit acknowledgments that we cannot do this thing called life without the kind of redemption that our God in Christ gives.
Soil heals.  Perhaps it does every day, if you believe the websites. But even if you don't, you know it does on Ash Wednesday, by God.