The ELCA World Hunger team welcomed three new colleagues to the team in the last few months!
Jenny Ackerman, Coordinator for Network Engagement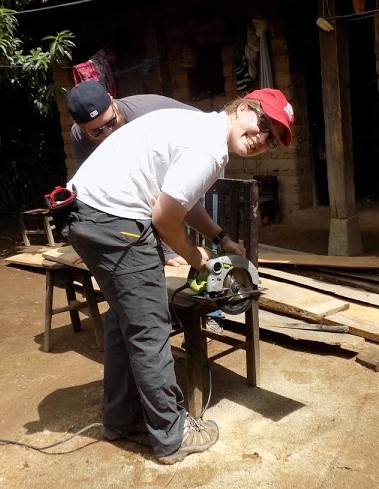 Hello! My name is Jenny Ackerman, and I am excited to be joining the ELCA World Hunger Team as Coordinator for Network Engagement. I was most recently Volunteer and Outreach Manager at Habitat for Humanity of Northern Fox Valley in Elgin, Ill., coordinating a variety of volunteers to participate in construction activities and beyond. My favorite construction activity is anything involving a circular saw!
Though I am a lifelong Lutheran, I also spent a few years at Catholic Charities of the Archdiocese of Chicago working in both the communications and development departments. I have lived in the Chicago area for the majority of my life and studied Organizational Communications at Elmhurst College here in the Chicago Suburbs.
I am looking forward to addressing the issue of hunger with a comprehensive approach. I love working with people who are passionate about making a difference, and I already know I am surrounded by some great thinkers and problem solvers – both on staff and within the network.
When I am not at the office, you might find me reading a book, playing my clarinet in a community band or cheering on the Chicago Cubs. I am always looking for my next travel adventure; there is a lot of the world to see, but Guatemala holds a special place in my heart. I am looking forward to being in partnership with all those working to a world where all are fed.
Juliana Glassco, Manager for Community Engagement and Granting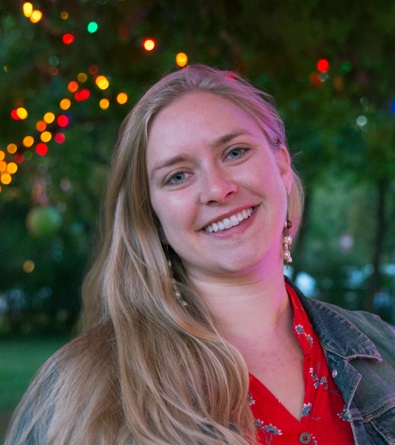 Hi! I'm Juliana Glassco, and I am thrilled to join the ELCA World Hunger team as Manager for Community Engagement and Granting. I come to the team straight from the ELCA's Fund for Leaders, which is a scholarship program that supports students attending ELCA seminaries. Fresh off the challenge of transitioning the scholarship application process into a digital format, I'm energized to be involved with some of the exciting initiatives and partnerships that are in the works for ELCA World Hunger's domestic programming.
My first exposure to the ELCA was as a participant in Lutheran Volunteer Corps, working with the interfaith environmental non-profit Faith in Place here in Chicago. My work there touched on the connections between justice, education and access to healthy food. I then moved back to Washington, DC, (my home turf) to work for the Lutheran Volunteer Corps national office and the Elizabeth Glaser Pediatric AIDS Foundation, where I participated in the work of building healthier communities on an international scale. Bitten by the international bug, I moved to Canada to complete a graduate program in heritage conservation, which culminated in nine months working with UNESCO's World Heritage Centre in Paris, France.
Living outside of the U.S. highlighted for me how deeply I care about the people and communities in this country, and the issues that we are facing together. I am grateful to be back in my beloved city of Chicago, working with all of you toward a just world where all are fed.
Mae Helen Jackson, Coordinator for Community Engagement and Granting
Hi! I'm Mae Helen Jackson, and I was born and raised and currently reside on the South Side of Chicago, Ill. I have served with ELCA World Hunger as Coordinator for Community Engagement and Granting on the Domestic Hunger Strategy team since November 2017. I have been active in the ELCA throughout my life. My first known experience was an ELCA Youth Gathering in utero. In 2014, I served as a Young Adult in Global Mission in their Southern Africa program with a placement in the KwaZulu Natal region. Today, in my current role with ELCA World Hunger, I am excited for the opportunity to grow professionally in both new and old ways.