Please join ELCA World Hunger in welcoming Domonique Griffin to the team!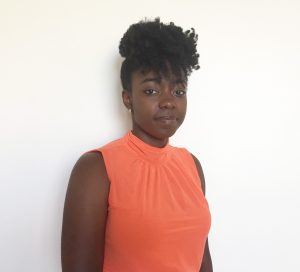 Hello! My name is Domonique Griffin, and I am the newest member of the ELCA World Hunger Domestic Hunger Strategy Team. I am originally from Buffalo, New York, where I have spent the last few years honing my research and evaluation skills. Focusing my formal urban planning training in neighborhood planning and community development afforded me the opportunity to work in both the private and public sector, supporting projects that combine research, evaluation, and community engagement to promote community development.
As a project leader at The University at Buffalo's Food Systems Planning and Healthy Communities Lab, I worked with team members to evaluate the Local Food Systems Grant that was administered by The United Way of Buffalo & Erie County. The goal of this grant was to strengthen the food system by promoting food equity and food sovereignty in the city of Buffalo. I have witnessed how research can influence policy, strengthen organizations, and inform development strategies that foster more stable communities. ELCA World Hunger's commitment to systemic change through the lens of the gospel is what compelled me to join the Domestic Hunger Strategy Team. I am excited that I can continue the work of increasing equity within food systems as a Program Associate for the Domestic Hunger Strategy team. I will primarily be working with Daily Bread Matching grants and comprehensive impact reporting.