Ryan P. Cumming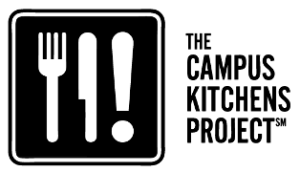 Anyone familiar with a college or university knows that there is a LOT happening on campuses these days!  More and more students are becoming involved in service and activism, on campus and off.  The leadership, creativity and passion for justice among college students are amazing, and we are happy to announce a new opportunity for students to fight hunger in their communities!
Through an ELCA World Hunger Education grant, ELCA World Hunger and the Campus Kitchens Project (CKP) have launched a new opportunity for ELCA colleges and universities and Lutheran Campus Ministries on public and private campuses.  With this partnership between ELCA World Hunger and CKP, students that are eager to start or to deepen their anti-hunger work will have access to funding and support to launch a Campus Kitchen at their school!
This year, ELCA World Hunger will provide up to $5,000 each to two campuses to launch Campus Kitchens at their schools!  This start-up funding will help new kitchens build support and meet the needs for a successful launch.  In addition, CKP and ELCA World Hunger will help provide assistance and support during the launch, including helping link campuses with community partners.
The Campus Kitchens Project is a national non-profit that empowers student leaders to create innovative and sustainable solutions to hunger. Campus Kitchen students rescue food that would have gone to waste from a variety of sources, primarily their on-campus dining hall cafeterias, but also from local restaurants, supermarkets, food banks, and farms and use that food to prepare and serve balanced nutritious meals food insecure residents in their communities. Students involved in Campus Kitchens learn to see wasted resources as a sustainable solution to community issues and gain valuable service learning and leadership experiences, which build upon and enhance their work in the classroom.
The model CKP provides has had a tremendous impact in communities.  In the 2013-2014 school year alone, more than 19,000 student volunteers dedicated nearly 75,000 hours to recover 939,034 pounds of food for 8,509 clients!  What is more, 95% of students involved with CKP report that they have acquired skills that make them more likely to find a job, and 90% say they are more likely to address food insecurity in their own communities after graduation.
As readers of this blog know, ELCA World Hunger is dedicated to addressing the root causes of hunger, to be sure that families and individuals can feed themselves in the long-term.  Both the ELCA and CKP share this focus.  As folks from CKP will say, "We can't feed ourselves out of hunger."  Ending hunger requires a complex, multi-pronged approach based in relationships with neighbors.  For students involved with CKP, the relationships built through programs at their Campus Kitchens are the most energizing part of their work.  And it is these relationships built through sharing food that give students and partners a way to go deeper into hunger, providing nutritional education, SNAP outreach, and a variety of other programs to address the many-layered causes of hunger in their communities.
We had our first webinar yesterday to showcase this opportunity, and you can check it out below!  You can also find a recording of it here.  To learn more about the grant and how to apply, visit www.campuskitchens.org/elca or email ELCA World Hunger Education at Ryan.Cumming@elca.org.  To learn more about Campus Kitchens that are already up and running, check out Augsburg College's Campus Kitchen or the Campus Kitchen at Minnesota State University, Mankato!