Contributed by Brian Hiortdahl, Resurrection Lutheran Church, Chicago, IL
Warm-up Question
What are you looking forward to?
Wedding Hopes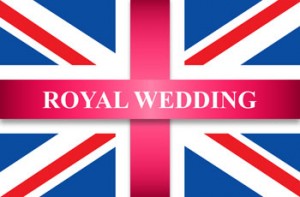 Much of the world buzzes in anticipation of the upcoming wedding of Great Britain's Prince William to Kate Middleton.  The Internet and international media are saturated with reports, rumors, photographs, debating blogs and detailed background about royal wedding protocol, precedent and etiquette.  What's the big deal?
An article from the Associated Press  suggests that there is a lot of hope riding on this upcoming marriage.  The royal family and the nation of England hope in varying degrees for a restoration of royal reputation and economic recovery, for new honor and a new heir to the throne, for the glories of the past to be projected forward into a better future.  There is great pressure on Kate and William to make not only their elaborate wedding day but also their marriage a success.  Their personal relationship bears an enormous weight of many political and cultural implications.
Discussion Questions
How much does this upcoming royal wedding interest you?  Why do you feel about it the way you do?
What do you think should be the couple's first priority in their first year of marriage?
What aspects of Prince William and Kate's relationship are fair game for public knowledge, and what should be private?  Why?
In what ways might any one couple's marriage effect other people?
Scripture Texts (NRSV) for Sunday, March 27, 2011 (Third Sunday in Lent)
(Text links are to Oremus Bible Browser. Oremus Bible Browser is not affiliated with or supported by the Evangelical Lutheran Church in America. You can find the calendar of readings for Year C at Lectionary Readings.)
For lectionary humor and insight, check the weekly comic Agnus Day.
Gospel Reflection
Some Bible scholars have identified the pattern of a prenuptial story in Jesus' encounter with the woman at the well.  Several important men in Israel's history, including  Jacob and Moses, met their wives at a well.  The story of Rebekah (read Genesis 24), who married Jacob's father Isaac, is so strikingly similar to the story of Jesus and the Samaritan woman that it appears that the 4th chapter of John is at least partly patterned on the 24th chapter of Genesis.
If this is true, the British press would have quite a field day with the woman Jesus has "engaged" in conversation!  She admits to living with a man who is not her husband after five previous husbands.  She comes to the well at noon, during the heat of the day, which may mean either that she has too many mouths to provide for or that she seeks to avoid the other women in the village who come early or late, at cooler times.  She is also intelligent–and presumptuous for a woman in a patriarchal society where women ought not be seen speaking with men in public–and she has no problem expressing an opinion.  John's story brims with questionable details that would be more than enough to titillate the tabloids and to make a respectable Jewish man–especially a rabbi–steer clear of this particular woman.
The most scandalous detail, however, is that she is a Samaritan.  Samaritans were loathed and avoided by Jews because they were considered unclean, impure, even traitorous.  They were the racially mixed descendants of Jewish parents who disobeyed God's commands by marrying foreigners.  Many Jews wouldn't even travel through Samaria in righteous protest.  That Jesus speaks so freely with her, as if they were social equals, is shocking.  That he speaks with her at a well really turns heads.
It would be easy (too easy) for us to speculate here about whether Jesus had romantic intentions, but that would be unfair to our storyteller, John, who has already written a story about a wedding without even mentioning the bride!  (John 2:1-11).  John always writes with multiple deeper meanings in mind.  This encounter at the well is really about the greater romance between God and God's people, and about Jesus (elsewhere identified in Christian tradition as "the Bridegroom") as the one in whom God makes an unbreakable, faithful commitment to humanity.  This union of love will be both humanly tested and divinely consummated at the cross, where Jesus "will draw all people to myself" (John 12:32-33).
The Samaritan woman both illustrates and discusses with Jesus the extent of his loving, life-giving reach.  Her layered unrighteousness (as a Samaritan and an impertinent woman) is dramatic backdrop for a conversation in which she shines as thoughtful, witty, and well-versed in religious history and theological discourse.  Jesus tells her that "the hour is coming when you will worship the Father neither on this mountain nor in Jerusalem … true worshipers will worship the Father in spirit and truth."  Because of Jesus, human access to God will no longer be limited to external factors such as place, time, history, nationality or circumstance; the well is no longer necessary because living water will gush from within us, and our chronic human problem of thirst (not just for water, but for true life) will be solved by this one who will die thirsting on the cross.
On this encounter at Jacob's well hangs the hope that Samaritans, women, sinners, and all people, especially those pushed to the fringes of the human story, will be restored to their rightful glory and united with God in love forever.  There's a lot of hope riding on this wedding story!
Discussion Questions
Compare Genesis 24 and John 4.  What similarities and differences do you see?  How do you account for the differences?
Where do you go to encounter God?  Where has God shown up and surprised you?
Whom is Jesus approaching today?  Who has been unfairly judged, rejected and marginalized by present-day religious or cultural authorities?
What are the public implications of God's love for us in Jesus?  How does our union with God in Christ offer hope to the world?
Activity Suggestions
Interview a long-married couple in your congregation or community.  Where do they see God's hand at work in their relationship?  What are the secrets to their successful marriage?  How does their love for each other spill over their little bucket to bless the wider world?
Join and support the Lutheran ONE campaign  or another organization which works to dig wells and bring water and tangible hope to the poor and vulnerable, especially in Africa.
Closing Prayer
Loving God, our living water,  find us, fill us to overflowing with your life, and spill out of us as blessing and hope for the world that you so loved that you gave your only Son, Jesus Christ our Savior.  Amen