Contributed by Seth Moland-Kovash, All Saints Lutheran Church, Palatine, IL
Warm-up Question
Have you ever spoken up for someone else? Maybe it was for a younger sibling to your parents… maybe a new student to a teacher?
Speaking Up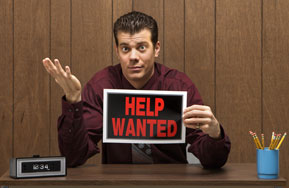 An advocate is defined as "a person who pleads for or in behalf of another." In other words, advocates speak up about something that isn't directly about them. Usually it means speaking for someone who couldn't speak for themselves. Lawyers are advocates. Most people do not have the training, expertise, and knowledge of the law to speak for themselves in court.  Lawyers advocate for them.
Your church (the ELCA) is a bunch of advocates. We have advocates who work in Washington, DC, in state capitols, and even at the UN.  They speak for peace, the environment, or fair budgets for the poor. Advocacy (speaking up for those who can't speak for themselves) is part of our calling as disciples of Jesus. For instance, you can read at http://capwiz.com/elca/issues/alert/?alertid=46674501&type=CU about a "season of prayer" for the people of Sudan leading up to the planned independence of South Sudan on July 9.
Discussion Questions
What faith-connections do you make with public or political advocacy? What biblical stories or ideas come to mind?
What is an issue or cause that motivates you? Why?
Scripture Texts (NRSV) for Sunday, May 29, 2011 (Sixth Sunday of Easter)
(Text links are to Oremus Bible Browser. Oremus Bible Browser is not affiliated with or supported by the Evangelical Lutheran Church in America. You can find the calendar of readings for Year C at Lectionary Readings.)
For lectionary humor and insight, check the weekly comic Agnus Day.
Gospel Reflection
Jesus promised his disciples that he wouldn't leave them alone forever. Jesus was talking with them before his arrest, trial, and crucifixion about leaving them… but not alone. Still, his disciples were getting afraid. They weren't sure they would know what to do, what to say.  So Jesus promised them an Advocate. This Advocate (which we call usually call the Holy Spirit) will be with God's people forever and is called "a Spirit of truth." This Advocate will help us find the truth, will help us live the truth.
Discussion Questions
Do you ever feel the Holy Spirit's presence with you? Is it comforting?
What truth or truths would you like the Advocate to help you find?
What things would you like the Advocate to advocate for you? With God? With someone else?
Activity Suggestions
Visit the ELCA's Legislative Action Center at http://capwiz.com/elca/home/ to find out about the things that need your voice in advocacy. Or, you can "like" ELCA Justice Town on Facebook.
Closing Prayer
Good and gracious God, we thank you that you have sent the Holy Spirit to comfort us and to advocate for us. Inspire us, by your Spirit, to speak for others as you give us the ability.