Contributed by Danny Stone, Cedar Rapids, IA
Warm-up Question
Share a time when you were sick and needed someone to care for you?
Crossing Borders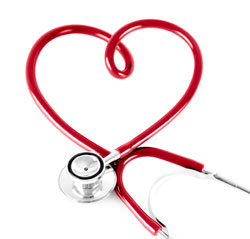 Sanaz Nezam emigrated to Michigan's Upper Peninsula in the fall of 2013.  The "Yoopee" seems like an unlikely home for a 27-year-old from Iran, but Houghton's Michigan Tech is a top notch Engineering University.  Sanaz was a graduate of Tehran University, earned a degree in French translation, was fluent in Farsi, French and English and knew a little Spanish, German, Arabic and Swahili.  Like many young adults she had a Facebook page full of inspirational quotes.  She was a newly-wed, active volunteer and was a Muslim who also attended a Christian congregation.
On December 9th, 2013, Sanza was transported from Houghton to a larger regional medical facility, Marquette General Hospital (MGH) in Marquette, Mi. Sanza was brain dead.  Her husband, Nima Nassiri, was in the Houghton County jail facing domestic assault charges.
Nurses researched the special care required for a Muslim woman, but contacting Sanza's family was difficult. Since the Iranian Hostage Crisis (1979 – 1981), the United States has not had an embassy in Tehran.  However, clever detective work by MGH nurses helped the medical staff  contact Sanza's family.  Nurses worked with translators to communicate and eventually set up streaming video.  According to MGH nurse, Gail Brandley,  Sanza's family "actually asked the nurses to stroke her hair, to kiss her forehead and provide that loving touch that they normally would. And it wasn't just one nurse that they were able to connect with. It seemed like every nurse that came on just really wanted to help this poor family that was helpless 6,000 miles away. And the family could really see and feel the compassion from each and every nurse."  (NPR's Here & Now).
After having the chance to say goodbye via the video conference, Sanaz's family agreed to donate her heart, lungs, kidneys, liver, pancreas and small intestine.  Her husband has been charged with murder, but Sanza's death allows others to live.
Discussion Questions
Nurses have a difficult job.  What difficulties did the Sanaz's nurses face?
What were some of the cultural concerns Sanaz 's nurses worked to overcome?
Have you met someone who recently emigrated to the United States?  What was their experience like?
According to the National Coalition Against Domestic Violence, an estimated 1.3 million women are victims of physical assault by an intimate partner each year.  What are some things we could do to end the violence?
Scripture Texts (NRSV) for Sunday, March 23, 2014 (Third Sunday in Lent
(Text links are to Oremus Bible Browser. Oremus Bible Browser is not affiliated with or supported by the Evangelical Lutheran Church in America. You can find the calendar of readings for Year C at Lectionary Readings.)
For lectionary humor and insight, check the weekly comic Agnus Day.
Gospel Reflection
The animosity between Jews and Samaritans can trace its roots Jacob's  (aka Israel)  troubled family.  Remember the twelve sons, a special coat made for Joseph, jealous brothers selling him into slavery, Joseph's rise in Egypt and the reunion with his half -starved family.  In his last days, Jacob blessed Joseph's two sons to be great leaders of the tribes.  Their descendants founded the Northern Kingdom (Israel) and the Southern Kingdom (Judah).
Israel, with its capital Samaria, was the first kingdom to fall.  Assyrians attacked and scattered the tribes in 722 BCE.   Israel's survivors intermarried with colonists and mingled their religious traditions.  Judah was conquered and taken into Babylonian captivity in 600 BCE, but 43,000 were allowed to return to Judah and Jerusalem in 538 BCE.  The northern Samaritans resented the returning tribes with their religion influenced by time in Babylon, and the southern Jews despised their northern relatives for foreign intermarriage and paganism.  By the time of Jesus, Samaritan and Jewish animosity frequently bubbled over into violent clashes.  Both groups forbade all contact.
Jesus was breaking cultural norms by even talking with a Samaritan, yet alone a woman, yet alone a woman who had several marriages.  During the time of the Gospel, women generally only had contact with other women or male relatives. Women could not worship with men and were not educated.  In today's Gospel, we see Jesus throwing out all the old cultural rules to model a new way.
Discussion Questions
What are some of the social rules that have changed in the last 100 years?
Have social rules changed for better or worse?  Why?
Do cultures change quickly or over long periods of time?  Try to share concrete examples.
Which of today's social rules or social issues would Jesus challenge?
Activity Suggestions
Option 1:  Gather a wide variety of magazines that feature people of many ages, cultures and sub-cultures. Have small groups make collages that celebrate our cultural diversity.
Option 2:  Allow teens to pull out their phones and research Sanaz Nezam.  Small groups can give brief presentations from information they gather.
Closing Prayer
Dear God, Father of all.  Please, bless the work of nurses and all health care workers.  Their love and compassion is desperately needed in our all too violent world.  Bring comport to those who mourn, understanding to those who are intolerant, peace to those who hate, and forgiveness to those who act in violence.  In your holy and universal name we pray, Amen.