Contributed by Jose Valenzuela, Phoenix, AZ
Warm-up Question
When you  say you are sorry about something, is it generally because you are truly sorry or because you got caught?
Repentant–or Just Caught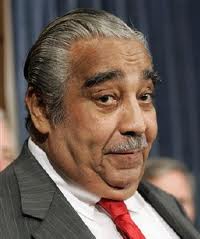 Charles Rangel is an 80 year old Representative from the state of New York.  During a recent ethics investigation he was found by a group of his peers to have acted inappropriately related to the raising of funds for a public policy center that is being named after him. In a report that was sent out on his website for his reelection, he announced that there is "no excuse for his acts of omission" and that he apologized for the embarrassment he brought to his constituents.
At the same time, Representative Rangel said that he has done nothing wrong and he maintains his innocence. In this time of heightened political fervor, politicians have the difficult task of  admitting wrongdoing while, at the same time, maintaining that they have done nothing wrong.  In the constant battle to remain in office, the dance of accepting responsibility yet admitting nothing seems to be an appropriate strategy.
Discussion Questions
What does it mean to apologize?
When a person apologizes are they repenting?
The word repent means to "turn around".  If we accept responsibility for something we did wrong, how should our actions change?
Scripture Texts (NRSV) for Sunday, December 5, 2010 (Second Sunday of Advent)
(Text links are to Oremus Bible Browser. Oremus Bible Browser is not affiliated with or supported by the Evangelical Lutheran Church in America. You can find the calendar of readings for Year C at Lectionary Readings.)
For lectionary humor and insight, check the weekly comic Agnus Day.
Gospel Reflection
632.  That is the number of rules that the Jewish community of Jesus had to live by in order to be considered "good" by standards of the law.  In the times of Jesus it was the job of the Pharisees and the Sadducees to enforce the laws and ensure that everyone followed the rules.
During the early part of his ministry John the Baptist was out preaching and teaching and inviting people to come and be baptized.  As a part of their baptism, people were asked to repent for the wrongs that they had done in their lives.  It is interesting that some of the people who were repenting and asking to be baptized were the same people who held the community responsible for breaking the laws.
Isn't it ironic that the same people who punished others for knowingly or unknowingly breaking a rule were asking for forgiveness?  John's reaction to this was to lift up the double standard by which people were living in at the time.  How could persons seek forgiveness when they were not able to forgive others in the midst of the current laws?  The kingdom that John the Baptist was talking about was one that allowed the people who broke the laws to live in relationship with God in spite of the laws.
The heart of Jesus' ministry was proclaiming that purely human laws were no longer applicable and forgiveness was at hand.  The key to forgiveness is to repent for wrong you have committed and have faith that God will forgive you.  For many the trick is to truly repent.  God knows what is in our hearts.  When we are truly sorry for thinking of ourselves and putting God second, forgiveness is at hand.  No one is denied.  Repentance and faith are all that is needed to remain in relationship with God.
Discussion Questions
Is there any sin that God cannot forgive?
If God is able to forgive you, how difficult is it to forgive ourselves?
By accepting God's forgiveness can we forgive others?
Activity Suggestion
Share a time when you were forgiven for something and how in turn you were able to forgive others.
Closing Prayer
Gracious God, you know what is in our hearts.  Some of it isn't good, but we offer this all to you.  Take us and use us to your glory.  Open our hearts and minds to see and feel you at work in our lives.  Amen.