Contributed by Dennis Sepper, University Pastor, Pacific Lutheran University, Tacoma Washington
Warm-up Question
How do know if something is true?
Searching for the Truth
With the November 2 election drawing near, if you are anything like me, you are tired of the political ads on TV, on the web, and in print.  We all may be at the point where we do not listen to them anymore.  In addition many of us simply do not trust the truth of claims made by one candidate against another.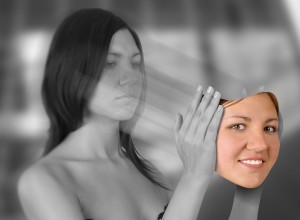 Stretching the truth, quoting out of context, and old fashion mudslinging now seem to be the norm of every election cycle.  How can we tell if a candidate is telling the truth?  One way is to visit websites like www.factcheck.org , a project of the University of Pennsylvania which follows political commercials and, as the title says, checks the facts to make sure candidates are telling the truth.
But we must also consider that we live in a time when some scholars and philosophers tell us that truth might no longer be "objective" and thus true for all.  They argue that more and more truth is defined by a community of people.   Maybe that is why, in a survey done is August of this year, nearly 1 in 5 Americans said that President Barack Obama is a Muslim, even though during his campaign there was a large controversy over a statement made by his Christian pastor in Chicago and he has on more than one occasion stated the fact that he is a Christian.  There simply exists a certain community of people in our country for whom believing the President is Muslim is a true fact and they cannot be persuaded differently.
Also, with advances in computer software, one can now edit a picture, cutting and pasting from other pictures so to make a new compilation which looks "real."  When it comes to truth we can't even trust our eyes anymore.
Discussion Questions
Have you ever questioned the truth of a statement made by a political candidate or other adult?
What do you think about the idea that truth is defined by a community of people and is not "objective" and true for all?
Have you ever been fooled by a Photoshopped picture?  How did it make you feel when you found out the photo was not true?
Scripture Texts (NRSV) for Sunday, October 31, 2010 (Reformation Day)
(Text links are to Oremus Bible Browser. Oremus Bible Browser is not affiliated with or supported by the Evangelical Lutheran Church in America. You can find the calendar of readings for Year C at Lectionary Readings.)
For lectionary humor and insight, check the weekly comic Agnus Day.
Gospel Reflection
The Reformation Day Gospel text comes from a section of John's Gospel where Jesus is in a series of controversies with the religious leaders of his time.  In this particular section the religious leaders are questioning the divine commissioning of Jesus.  Jesus argues that he and God are one and that his life, words, and teachings come from God and are true.  The religious leaders believe that authority and truth come from the Torah (the first five books of the Bible, which contain the law).
In our text Jesus challenges us to think about truth in another way.  Jesus states, "If you continue in my word, you are truly my disciples."  What Jesus is talking about is continuing in a relationship to Jesus.  In John's gospel our relationship to Jesus is of prime importance.  As we abide in Jesus and Jesus abides in us, we know the truth of the Gospel (see John 15:7 where John uses the same image) and that truth is what sets us free.  We seek the truth by staying in a close relationship to Jesus and as we continue in Jesus, the Holy Spirit reveals the truth to us.
The truth of the gospel that led Martin Luther to reform the church came from his relationship to the living Jesus.  All his life Luther knew "about" God and the God Luther knew was an angry God.  Luther could find no grace, no peace.  Then, while working on a lecture series on Romans, as he was reading and studying Romans 3, the Spirit opened Luther's eyes and heart and mind—the gospel truth touched Luther in a new way.  Luther's relationship to Jesus caused him to see the Bible in a new way.  Luther discovered the truth and the truth set Luther free.
It isn't what we know "about" God that sets us free, it is our faith, our trusting relationship with Jesus that sets us free and saves us.  The truth is Jesus.
Discussion Questions
Webster's Collegiate Dictionary defines truth as "the body of real things, events, and facts; a judgment, proposition, or idea that is true or accepted a true."  Do you agree with this definition?  What does the word "truth" mean to you?
Can there be "truth" without evidence, facts, or proof?  If so, how do we then know if that something is true?  Could it be that it is something that works in our lives and in our living?  In our relationships to others?
On most Sundays in worship we recite the Apostles' or Nicene Creeds.  These are summaries of what we hold to be true about God, Jesus and the Holy Spirit.  However, which comes first, our relationship with Jesus and God that causes us to speak the creeds, or the creeds that teach us the truth about God in an objective way?
How do we nurture our relationship to Jesus and keep it strong and alive?
Activity Suggestions
Since this is Reformation Day, you might want to be prepared to share a brief biography of Martin Luther.  You could especially highlight the freedom Luther experienced when the truth set him free.
We usually think of truth the way Webster's Dictionary defines it above, as a series of facts or propositions.  Jesus speaks of truth as a relationship with him and God.  Using an online Bible Concordance or search engine look up "truth" and see how Jesus uses the word in other parts of the Gospels.  To get you started, here are some passages in the Gospel of John 1:14-17; 4:23-24; 14:6; 14:15-17.  What is the nature of the truth Jesus speaks in these passages?
Closing Prayer
Gracious and loving God, your Servant Jesus said that he is the way and the truth and the life.  May we always abide in Jesus and Jesus in us, that we might be faithful disciples of Jesus following wherever he may lead us.  Keep us in your truth that we might enjoy the abundant life you promise.  In your Holy Name we pray.  Amen