Contributed by Dave Dodson, Shalimar, FL
Warm-up Question
Who do you consider to be a good leader?
Leader of the Free World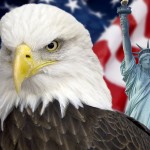 Three weeks ago, the longest election cycle in United States history ended with the re-election of President Barack Obama.  The race received a great deal of media attention, not only within the United States, but worldwide.  Even citizens of European, Asian, African, and South American nations often favored one candidate over another and followed the race from their own countries.
This seems a little much, doesn't it?  After all, the President does not have absolute power, even in the United States.  His power is balanced by powers given to Congress and the Supreme Court.  The President cannot pass laws on his own; he can only ratify or reject laws approved by Congress.  Why, then, were so many people, both inside and outside of the United States, so very invested in the result of the Presidential election?
To a large degree, the Presidential race matters because it represents the United States as a whole: what the majority of our citizens believe, what values we hold to be most important, and what we're willing to fight for.  Since the Cold War, the President of the United States has often been given the nickname "Leader of the Free World", suggesting that his leadership defined the values and actions of democratic countries around the world.
Certainly, the President has a very important political position.  To the rest of the world, though, he is also a very powerful symbol of the will of the citizens of the United States.
Discussion Questions
Can you think of any other leaders, political or otherwise, in recent world history who have exemplified the values of their followers?  (Prompt your students to "think outside the box" if need be!  Examples could be political figures, such as Nelson Mandela or another US President.  They might be ideological, like Martin Luther King or the Dalai Lama)
Should we hold political leaders to a high ethical standard?  What about leaders in other fields, like music, sports, and business?
Scripture Texts (NRSV) for Sunday, November 25, 2012 (Christ the King Sunday)
(Text links are to Oremus Bible Browser. Oremus Bible Browser is not affiliated with or supported by the Evangelical Lutheran Church in America. You can find the calendar of readings for Year C at Lectionary Readings.)
For lectionary humor and insight, check the weekly comic Agnus Day.
Gospel Reflection
When Pilate stands before Jesus to question him, we can tell that he desperately wants to put some sort of label on him.  Jesus has been accused of no specific crime against the Roman Empire at this point.  The Pharisees and their followers have simply dragged Jesus before Pilate, insisting that he be put to death, without giving a reason.  Pilate isn't concerned with Jesus or the Pharisees.  All he wants out of Jesus is a quick answer so he can label him, pass judgment, and dismiss him.
"Are you the King of the Jews?"  Pilate wants Jesus to simply confirm that he is on some power trip, trying to gain control of the nation of Israel.  If Jesus says "Yes", he can probably be dismissed as a crazy person, found guilty of no crime against the Roman Empire, and released.  If he says "No", he can be written off as a victim and, again, probably released.
Instead, Jesus' answers to Pilate's questions indicate that he is not the "King of the Jews", but is a king in a far greater way. Jesus is much more than a worldly king.  His kingship extends to more than just the nation of Israel.  His power passes far beyond that of a political ruler.  And most of all, his message of peace and love is for absolutely all people everywhere.  Jesus is clear about this when he answers Pilate: "For this I was born, and for this I came into the world, to testify to the truth."
Sometimes, Christians and non-Christians alike have been guilty of the same mistake that Pilate makes.  We want to put a single label on Jesus so that we can dismiss the fullness of his mission and ministry.  We want to limit Jesus' message to just the parts that make us comfortable or help us win an argument.  We want Jesus' words to make us feel good all the time, and we ignore the parts of Jesus' teachings that challenge us.  Sometimes, we even seem to forget that it isn't just Christians who are part of God's people — that Jesus' message is for all people everywhere.
Let's learn from Pilate's mistake.  Rather than trying to make Jesus fit our expectations, let's open our minds up to hear his teachings again, and let him tell us about his kingdom!
Discussion Questions
Jesus is the ultimate example of a faithful leader.  What sort of traits did Jesus have that we should emulate?  How does this differ from the values of secular culture?
How do leaders in your church follow Jesus' example in their actions and ministries?
Activity Suggestion
Create crowns from posterboard (or gather cardboard crowns from a local fast food restaurant).  On the crowns, write the attributes and attitudes that Jesus modeled through his words and guidance (peace, forgiveness, love, faith, etc).  Decorate the crowns.  (If you wish, invite students to make a gift of the paper crowns to church members who exhibit these traits in their congregational leadership.)
Closing Prayer
Almighty God, you gave us a magnificent world and abundant blessings.  Help us to be good leaders in your world and spread your love and blessings to all people.  Let us be your hands in a world that longs to feel your touch.  Amen.