Brian Hiortdahl, Overland Park, KS

Warm-up Question
If you knew you had only a short time to live and were granted one last wish, what would it be?
Last Wishes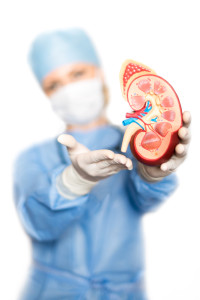 Five year old Chen Xiaotian was diagnosed with brain cancer within months of his mother learning that she had uremia.  After two years, both conditions worsened.  Chen, 7, knowing he would die, was aware that his kidney might save his mother.  He pleaded with her to let him save her life.  Two hours after Chen's death, his mother received his kidney.  Two other persons benefited from Chen's gift of life.  His other kidney was transplanted to a 21-year old woman and a 26-year old man received Chen's liver.
For further information:  video    news story
Discussion Questions
How does this story make you feel?
Would you want to be an organ donor?  Why or why not?
Can you think of other examples where something good came out of tragedy?
Fifth Sunday of Easter
(Text links are to Oremus Bible Browser. Oremus Bible Browser is not affiliated with or supported by the Evangelical Lutheran Church in America. You can find the calendar of readings for Year B at Lectionary Readings
For lectionary humor and insight, check the weekly comic Agnus Day.
Gospel Reflection
Jesus, knowing he will die, shares one final evening with his disciples.  He begins by washing their feet (despite initial resistance from Peter) and sharing bread with his betrayer.  After doing this, he states his dying wish as a new commandment:  Love one another.  Just as I have loved you, you should also love one another.
Later that same evening, after repeating this commandment (15:12), Jesus elaborates:  No one has greater love than this, to lay down one's life for his friends (15:13).  Like Chen, Jesus sees life for others coming from his death.  On this night in the other gospels, Jesus institutes his supper of Holy Communion—his life continuing to live inside his disciples' bodies, giving them new strength.
This is how Jesus is "glorified."  For him, glory does not come from fame or riches or popularity or success or adulation.  It comes through death.  He does not receive glory in, but radiates it out through the love his disciples show and share, following his lead.  His final wish is not anything for himself, but for the ongoing blessing of others.
Discussion Questions
What parallels do you see between Chen and Jesus?
How do you define glory?  How does that compare with how the world and Jesus define it?
In what tangible ways do members of your group/family/church "love one another"?  Would others recognize that you are Jesus' disciples by the way that you treat one another?
Who would you be willing to die for?
Activity Suggestions
As a group, wash one another's feet.  Follow with discussion about how it feels.  After that, make plans for washing the feet of others you know, perhaps in a homeless shelter, nursing home, or another setting with people who are often overlooked or undervalued.  Who would benefit from this form of loving service in your community?
Research the Make-a-Wish Foundation.  What stories from their work inspire you?
Closing Prayer
God of glory, graciously continue to fill our hearts, our bloodstreams, and our lives with the love of Jesus.  Strengthen us to love one another and teach us how to give life to others.  Comfort the dying and give them, like Chen, an opportunity to help others live.  Transform all our troubles into glory through Jesus Christ, our crucified and risen Lord.  Amen