Contributed by Jay Gamelin, Pilgrim Lutheran Church, Lexington, SC
Warm-up Question
What do you hope to do with the rest of your day today?  What are you hoping to get or give for Christmas this year?  Do you already have some New Year's resolutions planned for 2012?  What might those be?
We Will Live
The best part of Christmas isn't the day itself but the preparation for December 25.  A part of the Christmas season is seeing the decorations go up in the mall and on your neighbor's gutters.  It is putting together the schedule of Christmas parties and worship services.  Preparing for Christmas means it is time to pull out the manger scene and the artificial tree and grumble about the time it takes to set up.
But of all the preparations perhaps the most fun is the creation of the Christmas wish list.  Once a year young folks (and some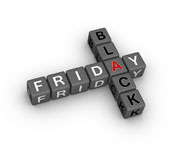 older ones as well) get a chance to dream about what may land beneath that tree and hope for the best.  It is an art of dreaming and then ordering the list in such a way that what you really, really want comes out on top.  In the past they may have dreamed of sugar plums.  Today it is Xbox games.
For some adults the list of hoped-for gifts can be expensive and, worse, what can be purchased may never be used.  In this article on thestreet.com (http://www.thestreet.com/story/11230328/1/5-things-you-spend-on-then-never-use.html) a list of the most expensive gifts you never use includes items such as swimming pools and outdoor grills.
When we plan what we want for Christmas, we are often thinking of the life we will have when we have this "thing".  We imagine spending time by the pool or cooking off the grill or treating ourselves to an afternoon espresso.  When push comes to shove, we may end up getting what we want, but discover the life that comes with it is not exactly what we thought it would be.
Discussion Questions
What are you hoping for Christmas this year?  What do you think "life" will become when you have what you want?
Think about a gift you want this Christmas.  What does this gift say about you?  What does it say about what is important about you?
Scripture Texts (NRSV) for Sunday, December  11, 2011 (Third Sunday of Advent)
(Text links are to Oremus Bible Browser. Oremus Bible Browser is not affiliated with or supported by the Evangelical Lutheran Church in America. You can find the calendar of readings for Year C at Lectionary Readings.)
For lectionary humor and insight, check the weekly comic Agnus Day.
Gospel Reflection
There was a lot of hope surrounding John.  Clearly he was leading quite a revival movement among the people of Israel.  In John they heard words that reminded them of a greater story.  They thought of Elijah, a prophet who would usher in the messiah.  They wondered if he were a prophet. They had not heard a prophet in more than 400 years!  They even hoped that perhaps he might be the messiah.
John denied it all.  When asked who he was John pointed, not to his own life and witness, but to the one who would come after him.  John pointed to the one who would baptize with the Holy Spirit's fire.  He knew what he wanted was not for him but for those who came after him.
Perhaps John could have been a greater prophet and more of his words would be remembered. John was careful to point people to a bigger, better gift to come.  People may have thought that what they wanted was John, but John knew the better gift was coming.  It would be a gift that would truly change the world.
Like the people who came to see John we often think we know what we want.  We dream and hope for the life we want. We  settle for the lesser and do not realize the greater thing that is beyond the gift we want.  We want a pool but even more we want the community that gathers around the cool relief on a hot day.  We may want the wine cellar but what we really want are the people who gather for a glass and conversation.  We think we want an exercise machine but our real desire is to feel good, feel beautiful, and to be appreciated.  The thing is often not the thing we want!  We long for something beyond "stuff," something much more beautiful.
As you prepare for the season be sure to look beyond the garland and tinsel, the music and the sweets, and the gifts and cards.  Instead, see that which is coming.  A true gift is on its way.
Discussion Questions
Have you ever gotten a gift you really wanted but then were disappointed?  How were you let down?
Have you ever been in a situation that felt rotten at the time but came out the other side in a better place? Share this time.
Activity Suggestions
All I want for Christmas. Make a Christmas Wish list, but instead of the usual "things" make a list of intangibles that you are hoping for this season.  For instance you may want a Christmas where the family all gets along or a Christmas that is not so hectic.  Perhaps you want a Christmas where you see good friends you have not seen in awhile.  Put this list down.  When you are done, what are steps you can take to help "get" the things on this list?
PROCESS:
+    What are you hoping for on this list?
+    What does this list say about what you value?  What are your hopes and dreams beyond stuff?
Closing Prayer
Immanuel, you have sent your servant John to point us to you.  While we are thankful for John, it is not John we hope for but you, God-with-us.  Help us to desire the things this season that you desire.  Give us what we need to see you clearly.  All this in your name.  AMEN.