Contributed by Jay McDivitt, Mequon, WI
WE HAVE HAD TECHNOLOGY ISSUES OF LATE.   APOLOGIES TO THOSE WHO WERE EAGERLY AWAITING FAITH LENS
Warm-up Question
When were you happy to be invited to a party or dance, or asked out on a date? When have you been disappointed not to be asked? [It's okay – we've all been there… but if you like, you can tell a story about 'a friend of yours' instead.]
Homecoming… Going out? Or Coming Home?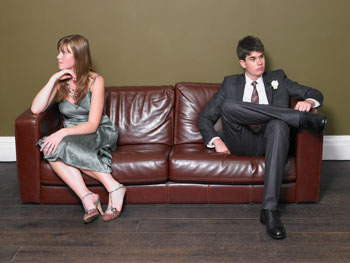 In my corner of the country, it's "homecoming" season. I assume that's true most everywhere in the US.  High school or college, this is the time for parades, football games, dances, parties… and lots of expectations and pressure.
Now in my early 30s, I honestly can't remember all the people I went to homecoming, prom, or other important dances with when I was in school. Sometimes I went with a date, sometimes a group of friends, and sometimes I didn't go at all. I probably have pictures somewhere that could help me construct a list of my "dates" (I only remember going to a dance once with someone I was actually "dating"), but some of those might bring back faint memories at best.
I do, however, remember every one of the people I asked who turned me down. Maybe it's just me, but it seems like rejection is one of the most powerful experiences we can have. We all want to belong. Even if we take pride in being different (as I have many times in my life and still do), we like to be different together with other folks who choose not to fit in. Very few people live happy and rewarding lives being always and forever on the outside.
And yet, this world never tires of finding ways of making us feel like we don't belong – like we're not good enough, popular enough, rich enough, beautiful enough. This is especially true in adolescence, but [spoiler alert] it certainly doesn't end there.
So, back to my homecoming dates or lack thereof.   I remember like it was yesterday writing a very heartfelt note [we didn't have texting then] to a girl I really liked, asking her to homecoming. I knew she didn't have a date yet. It was only polite that she should accept, right? But no. In front of a whole group of her very popular friends, she laughed and said, "Keep dreaming."
In retrospect, I'm glad she said no. We now live very different lives – and I'm very happy with the life and family I have today. But in that moment, I was devastated. And although I have little interest in knowing where she is today or what would have happened if she'd said "yes," I still remember her name, the words she said, the laughter of her friends, and the piercing hurt I felt in that moment of rejection.
I also, however, remember the life-changing feeling I felt when the person to whom I am now privileged to be married said "yes." Yes to an invitation to coffee. Yes to dinner. Yes to a life together. Yes to being parents together.
Such little words: "yes" and "no." But in huge and tiny ways, these words make all the difference.
Discussion Questions
 What does it feel like to be welcomed or included? What does it feel like to be rejected or left out? Why are these such powerful feelings?
Do you think of yourself as "popular" or "an outsider"? Have you felt both? Who or what tells you whether you're an "insider" or "outsider"?
When have you helped someone feel like they were welcome or included? When have you helped someone feel like they were excluded or on the outside? What does it feel like to welcome and/or exclude other people?
Scripture Texts (NRSV) for Sunday, October 9, 20011 (Seventeenth Sunday after Pentecost)
(Text links are to Oremus Bible Browser. Oremus Bible Browser is not affiliated with or supported by the Evangelical Lutheran Church in America. You can find the calendar of readings for Year C at Lectionary Readings.)
For lectionary humor and insight, check the weekly comic Agnus Day.
Gospel Reflection
In Matthew's gospel there is an intensity, an edge to Jesus' ministry and teaching (think "weeping and gnashing of teeth") which is sometimes hard to hear. The community for whom this gospel was written was at a major crossroads in its life together; believers faced lots of pressure to give up the faith. In the midst of that, Matthew's gospel has an urgent message to those tempted to fall away, a decision that Matthew considered one of life and death seriousness. Today it takes a certain amount of massaging to hear Matthew's uncompromising words as good news. Yet we also have to be careful of the tendency to take the edge out of this gospel, forgetting  that the Word God offers is indeed a matter of life and death.
The readings from Isaiah and Matthew are full of danger and full of promise. This week's parable is about being invited – or not – to an important event. While it is tempting and meaningful to think of ourselves as the ones doing the inviting or feeling the rejection, flip it around and consider: What if it is Jesus who is the One who musters up the courage to ask us to the dance, to ask us to a party, and we are the ones who had better things to do than hang out with a loser like him. What if it is God who feels the sting of rejection when we decline the invitation?
That's where we find God in these stories. God invited the chosen people to a feast to end all feasts, the party to end all parties. But, like those invited in the parable, the Chosen People found all kinds of reasons to say "no." They had other, hotter, more popular, more alluring offers. Things like wealth, power, popularity… and the false illusion of safety and security and self-worth that those other gods seem to offer.
This hurt and angered God. Like the king in the parable, God appeared to have given up on Israel which he had promised to protect, allowing its nasty neighbors to destroy its cities. People do crazy things when they are publicly shamed and dishonored when they're trying to be kind and gracious. And so it seemed with God.
And before we move on to the "good news," it is important to pause and reflect on all the ways that we too ignore, refuse, and decline the gifts God ffers, all the ways we go after other gods when the Source of Life is offering us God's own hand and heart to have and to hold. God wants to honor us with this invitation.  Too often we dishonor God by having better things to do. This invites us to confession, an honest reflection on the ways we've left God standing on the edge of the dance, red-faced with shame, wondering if it was a mistake to ask us to dance in the first place.
But thanks be to God, the story doesn't end there. Isaiah and Matthew both tell us  of a God who never stops inviting, a God who musters up the courage to ask us again and again to join in the feast of life, the feast that "swallows up death forever," the feast "for all peoples" that is overflowing with "rich food and well-aged wines." God calls us to the feast that "wipes away all the tears on all the faces" of people who have been on the inside and the outside and know the disgrace, shame and loss that comes from saying "no" when we should have said "yes."
The invitation goes out into the streets, where "both the good and the bad" are invited to the party. That's right, it goes not just to the pretty perfect people, but to all the regular, average, sometimes downright stupid people like you and me. God wants everyone to share in this feast. And God gets what God wants – eventually. Thanks be to God for that. Amen.
Discussion Questions
 How have you said "no" to God and "yes" to other gods in your life?
What does it mean to you to be one of the "good and bad" people that God keeps inviting to the party? When have you felt that invitation?
When do we practice giving and receiving this kind of invitation? How does the church help God invite people to the party? How has the church sometimes failed to help God welcome all people to the table?
Activity Suggestions
 Gather craft supplies (magazines, markers/pens/crayons, glue, scissors, construction paper, etc.). Pretend you're God [don't do this very often, it can get a little weird]. Make invitations to the Feast of Life (the real "Home-coming" dance). Who is invited? How does God invite them? What will happen at the party? When and where will it happen?
If you have a pastor around (or if you have a pastor who can help you do this with your group), celebrate Holy Communion. Pile the invitations on the table. Pass the bread and wine around the circle and feed each other. Say something like, "God invites you to the Feast of Life. The body of Christ, given for you." [Leader: This should be obvious, but you may want to drive home the point that this Meal

is

the Feast of Life – and it is given freely and weekly to all who gather. Thanks be to God!]
Closing Prayer
God, you invite us to join you in the Feast of Life. Forgive us for the times when we find better things to do with our time. Help us to hear your word of forgiveness, grace, and constant welcome and invitation. Bring us back, always and forever, to the table of your grace and mercy. Amen