Sylvia Alloway, Granada Hills, CA
Warm-up Question
Think of a time when your brother, sister, or friend said or did something that hurt you very badly. How did you react? Did you eventually resolve the conflict? How?
Dealing with Discord
The current estrangement between once-close brothers Prince William, Prince of Wales, heir to the British throne and his brother Prince Harry, Duke of Sussex has been grabbing headlines for some time. The latest skirmish is about Harry's memoir Spare, in which he speaks frankly about his brother's bad attitude towards his mixed-race wife, Meghan Markle, and the disagreements between Meghan and William's wife, Kate Middleton. 
To most ordinary Americans these quarrels over which tailor would alter Princess Charlotte's flower girl's dress for Harry and Megan's 2018 wedding and Meghan's audacious request to borrow Kate's lip gloss sound trivial, but to royals they are not.
Then the London press got into the act, making every squabble public, usually siding with William, and adding a strong undertone of racial prejudice that no one in the palace denied. The hostile atmosphere became too much for Harry and Meghan. In 2020 they decided to renounce their royal status and move to the United States. To William, this was an insult not to be borne. His father King Charles (then Prince Charles) officially evicted the couple from their royal residence, Frogmore Cottage, in January of this year, when Spare was published.  By June they had sent the last of their belongings to Montecito, California, where they now live. 
In early August the transplanted royals extended an offer of peace to their brother prince by suggesting that they rent an apartment in Kensington Palace at their own expense, where they would stay during family visits. Journalists from local news outlets doubt that the gesture will be accepted.
Discussion Questions
If you could give advice to Prince William and Prince Harry about ending their feud, what would you say to them?

 

What do you think about Harry's offer to rent an apartment in one of the royal palaces, implying that he'd like to visit? Does he want to reconcile with his brother? Could there be any other reason for this gesture?
Fifteenth Sunday after Pentecost
(Text links are to Oremus Bible Browser. Oremus Bible Browser is not affiliated with or supported by the Evangelical Lutheran Church in America. You can find the calendar of readings for Year A at Lectionary Readings.)
For lectionary humor and insight, check the weekly comic Agnus Day.
Gospel Reflection
Jesus wants all his followers to be united as a family (John 17:20-21). But even members of the best families sin and need forgiveness. Sin causes rifts, even opposing factions, within Christ's family. To avoid disunity, the church needs guidance in dealing with someone who sins against a brother or sister in Christ. Jesus provides one.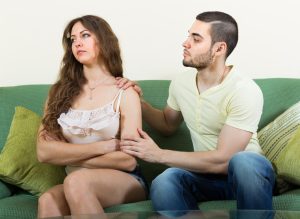 According to today's scripture, there are three major steps in dealing with a Christian brother or sister who has wronged you. The first is the most important – and the most difficult: face to face conversation. Even secular psychologists and other health professionals recommend this. Putting it off, letting your anger and frustration grow will only make the job harder. Arrange a one-on-one meeting as soon as possible.
Simply and calmly, tell the person how they have hurt you. Then listen to their side. Were they unaware of the wrong they have done? Did they do it with malice, but now repent? Or are they unrepentant, still convinced that they are in the right? 
Step two deals with someone who refuses to repent and ask forgiveness. Now the wronged person widens the circle. He or she brings a friend or two from the church and confronts the person again, as the Jewish law suggests (Deuteronomy 19:15).  Jesus did not deal with individual sinners angrily or by threats. Neither should we. Again, the confrontation should be straightforward and peaceful.
Step three is a last resort. If the sinner is still unrepentant, he or she may be cast out of the church. Even now, the goal is restoration, not revenge. If someone is separated from their family, they may be lonely and desire to come back. The goal is always reconciliation; repentance is a necessary step to restoring unity within the Christian family.
Discussion Questions
Tell about a time when you hurt someone you care about, but you repented, and they forgave you. Who or what helped you to repent?
What do you think about the process Jesus recommends for keeping unity in the church? Would it be effective in your church? Why or why not?
What positive actions do you think would promote unity in your church?
Activity Suggestions
Divide the class into pairs. Each pair is to make up a brief story about two people who are carrying out step one in the unity process. Decide who sinned, what they did, and how the other person feels about it. What would the people say? Invent a dialogue between these people that includes either forgiveness or refusal to repent and present it to the class.
Go back to the third discussion question. As a class, brainstorm some ideas about gatherings or projects that would improve the unity of the people in your church. Which ones would you like to see carried out? How might you go about it?
Closing Prayer
Dear Lord, you want your people to bond with each other in love and caring as your family, but we often fail. Forgive us for our carelessness and neglect of our brothers and sisters. Let your light shine from us, your concern for others motivate us, and your joy overflow from us to those who need it.  Fashion us daily to become more and more like you. In Jesus' name. Amen