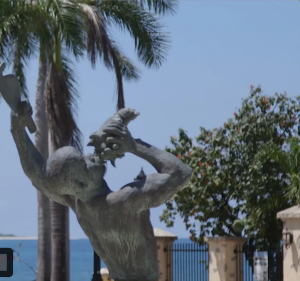 As we continue to celebrate Black history month we invite you to watch episode 2 of the series, Talks at the Desk, season 2:
In this episode we travel to the U.S. Virgin Islands and visit several of the oldest Lutheran churches in the Western hemisphere. This episode explores the history and impact of colonialism both past and present. We meet wise and courageous people of faith who remind us about sacred struggles of the past and the presence of God and ancestors today in the work that remains to be done.
African Descent Ministries of the ELCA celebrates Black History Month Talks at the Desk, a four-part video series that will explore diverse expressions of the church.
A new video will premiere each Wednesday in February at 7:30 pm Central time. Watch them live on YouTube or download them here.