Mary Delasin is one of the Synod Hunger Leaders in Florida-Bahamas Synod.  This Synod has been instrumental in the Haiti Earthquake response as the companion along with the ELCA of the Lutheran Church of Haiti.  I'm sharing a recent note from Mary sent to Hunger Leaders. Thanks Mary for letting me share your note. 
Thanks everyone for the continued prayers and support for Haiti. 
Dan.    (Daniel Rift, Director ELCA World Hunger and Disaster Appeal)
A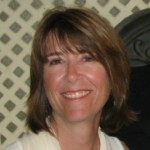 note from Mary Delasin, Florida-Bahamas Synod :
Lots of exciting things are happening with the Haitian relief effort! Louis Dorvilier, Director of ELCA Disaster Response, is in Haiti right now working with the pastors of Eglise Lutherienne d'Haiti (Lutheran Church of Haiti). It is a model for how accompaniment can work on a grand scale. They are setting priorities together and working together to carry out a plan that is sustainable in the long term. And working to meet the immediate needs of the people in spite of the overwhelming situation. All of the Haitian pastors and people I have spoken to are all very clear, they want sustainable change for the long term this time. They are tired of so many organizations who do not get past immediate aid, and do not work to change life through sustainable solutions. So often things are looked at through the eyes of what we would want vs. what Haitians need to rebuild a better life for generations.
So much of what we learned in (our Hunger work)  is applicable to Haiti.  In seeing close up what those World Hunger and Disaster Response funds support, there isn't a better way to truly make an imprint on this planet for generations to come. God is good. May He richly bless you all in your work!
Mary