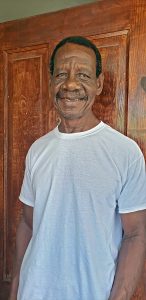 In 2017, hurricanes Harvey, Irma and Maria swept through the United States and the Caribbean, causing widespread damage and interrupting the lives of millions. Two years later, Lutheran Disaster Response is still present, working in partnership with congregations, synods, social service organizations and other partners to bringing God's hope, healing and renewal to affected communities.
Last year, Dennis, a 72-year-old retired Marine living in St. Croix, U.S. Virgin Islands, met an employee of Lutheran Social Services of the Virgin Islands — the local Lutheran Disaster Response affiliate. He told them about the damage to his home, and soon after they came for a visit. "I was hoping to get help from FEMA. I wasn't expecting the Lutherans," Dennis said. Last year at the anniversary of the Hurricane, through the LDR supported volunteer rebuild/repair program, Dennis began to rebuild his home and his life. "The house isn't done, but how it looks now is beyond my wildest expectations," Dennis said then. Now, two years after the storm, his house is complete. "It [the house] is bringing me joy… "I'm thankful to Lutheran Services for helping me out," Dennis said.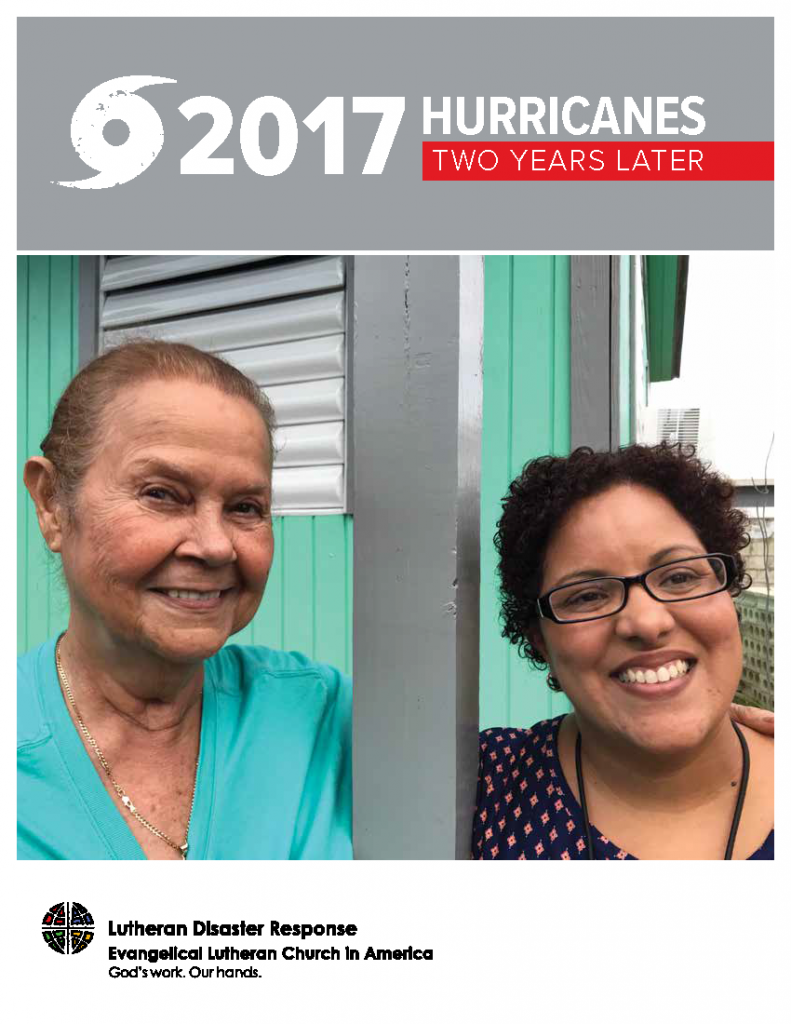 Lutheran Disaster response, in our commitment to the long-term recovery of Puerto Rico and other hurricane-impacted states/territories, has committed significant funding and other forms of support to help survivors and continue building the capacity of our partners and affiliates on the ground. Thanks to you, survivors like Dennis,  have been connected with needed support — from emergency relief supplies to emotional and spiritual care, as well as the repairing and rebuilding of their homes.
Pray
Join us in prayer and partnership, and to help spread the word in your congregation. You can find additional resources for worship here.
Give
We invite you to stand by all the communities impacted by the recent hurricanes. Your gifts to Hurricane Relief ensure that our church will be able to provide help and hope for those affected by this disaster for years to come.
Connect
To learn more and Stay connected to the latest events and our response to this and other disasters: