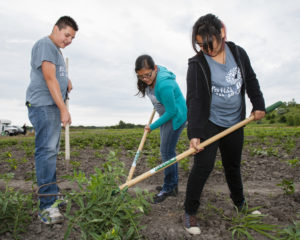 There is a Time for Everything, and a Season for Every Activity Under Heaven. Ecclesiastes 3:1
Pointing Forward:
So let's consider the 5 P's of gardening:
Planning
Planting
Perspiring
Picking, and
Putting to bed.
We've planned, we've planted, and if we haven't already, now is the time to Perspire!
Once you have planted your garden, there are no two ways about it—keeping a garden in good shape is hard work! But gardening can also help keep you in good shape! One way to work through the toil of hoeing and pulling weeds is to think of it as part of your daily workout. Yes, you can count working in the garden as part of your regular exercise routine! In fact, it can be part of a weight loss plan if you are so inclined. It is estimated that most people will use about 230 calories per hour while gardening. Of course, that varies from person to person and depends on how hard you are working. If you'd like to get more specific for your body weight, height and gender, the following website might be helpful: https://www.fitday.com/webfit/burned/calories_burned_Gardening_general.html.
Of course, most of us may not use gardening as a weight loss plan. Another way to approach the work of gardening is to use your time in the garden as a time of meditation. Some may choose to meditate on scripture during their gardening time. One verse you might use as a source of contemplation is Psalm 128:2 which states:
"You will eat the fruit of your labor; blessings and prosperity will be yours" (NIV).
The often sweaty work of maintaining gardens and fields has been part of the spiritual discipline of men and women religious in monasteries and convents for centuries. St. Benedict, for example, believed that they should rejoice in this labor, "for then are they monks in truth, if they live by the work of their hands, as did also our forefathers and the Apostles" (Rule of St. Benedict, #48). Martin Luther was no fan of monasteries, but he, too, believed that tending to fields and gardens was work that was "pleasing to God [and] instituted by God" (Luther, Lectures on Genesis.) For both monastics and Luther, digging, planting, and harvesting provided an opportunity to reflect on God's good creation—and to participate in it.
If you are planning to donate some of your harvest to the local food bank, you might consider meditating on Acts 20:35: "In everything I did, I showed you that by this kind of hard work we must help the weak, remembering the words the Lord Jesus himself said: 'It is more blessed to give than to receive" (NIV).
I also think that gardening is part of a commonsense approach to life that gives us all tools to help God help us through the production of our own food supply. So, when I am in that mode, I contemplate Proverbs 12:11: "Those who work their land will have abundant food, but those who chase fantasies have no sense" (NIV). Sort of a bit of humor thrown in at the end of that verse!
What is involved in keeping your garden in good shape?
There are four basic steps in keeping a garden in good shape once it is planted:
Watering;
Fertilizing;
Weed control; and
Pest control.
For watering the general rule of thumb for most gardens is that you need the equivalent of about 1 inch of rain per week. If you are in a dry climate, this amount may be a bit higher. One deep watering that gets to the roots of the plants is more efficient and has a better hydrating effect than does several light waterings. Consider using a soaker hose that you might leave on the garden for an extended time. Some gardeners have developed an automated drip system that can be place in ground to help direct the water to the plant's root system.
Linking Back
Remember when we discussed composting in the second blog in this series? The second step in keeping your garden in good shape is fertilizing. If you have been composting all Winter and Spring, you may have a great source of fertilizer in your compost bin. You will need to apply compost or fertilizer every 3-4 weeks during the growing season. There are also several very good fertilizers on the market. One that my sister-in-law uses is Happy Frog (http://www.foxfarmfertilizer.com/category/happy-frog.html). It really is an asset with vegetables. We have had good success using this with tomatoes.
Weed control can be taxing. One good way to stay ahead of weeds is by using mulch, such as leaves, bark, or hay. We used an old rug several years to cover big spaces. These mulching methods cover the areas where weeds might grow and make it difficult for weeds to find sunlight to nourish their development.
But we are almost always forced to weed. One good way is to wait until you've watered, then pull the weeds by hand when the soil is still moist and the weed is more likely to come out by the root. If you get the entire root, that weed will not be able grow back.
Pest control may be an issue. Hand picking small insect invasions is helpful but does not always solve the problem. Trying biological methods such as ladybugs may help offset some insect infestations, such as aphids. For more ways of dealing with specific pests, the following website may be useful: http://eartheasy.com/grow_nat_pest_cntrl.htm.
For more information about these steps you might want to access the following website: http://www.gardenguides.com/68971-basic-vegetable-gardening.html.
Now let's consider a recipe using this year's early harvest. If you planted your potatoes early, by July you may have some small potato tubers ready to harvest. If your peas are doing well, you may have some pea pods ready to pick. One of our family favorites is creamed new potatoes and peas with the early season harvest that was a delicious addition to our Fourth of July celebration meal. You may substitute the milk and cream in the recipe below with vegetable stock and/or a non-dairy milk such as almond milk to provide a vegan option. You may also substitute margarine for butter. To make this a gluten-free option, you can use cornstarch as a thickener instead of flour. Make sure you mix the cornstarch with cold water before stirring the cornstarch mixture into the liquid ingredients.
Until next time, remember,
There is a Time for Everything, and a Season for Every Activity Under Heaven. Ecclesiastes 3:1
Blessings to you!
Creamed Garden Potatoes and Peas
TOTAL TIME: Prep/Total Time: 25 min.
MAKES: 12 servings
Ingredients
2 pounds small red potatoes, quartered
3 cups fresh or frozen peas
1 cup water
2 tablespoons chopped onion
2 tablespoons butter (margarine may be substituted)
3 tablespoons plus 1 teaspoon all-purpose flour
1-1/2 teaspoons salt
1/4 teaspoon pepper
2 cups 2% milk (non-fat milk, vegetable stock, or non-dairy milk may be substituted)
1 cup half-and-half cream (non-fat milk, vegetable stock, or non-dairy milk may be substituted)
Directions
Place potatoes in a large saucepan and cover with water. Bring to a boil. Reduce heat; cover and simmer for 8-12 minutes or until tender. Drain.
Meanwhile, place peas and water in a small saucepan. Bring to a boil. Reduce heat; cover and simmer for 3-5 minutes or until tender. Drain.
In a large saucepan, sauté onion in butter until tender. Stir in the flour, salt and pepper until blended; gradually add milk and cream. Bring to a boil; cook and stir for 2 minutes or until thickened. Stir in potatoes and peas; heat through. Yield: 12 servings.
Nutritional Information (per 2/3 cup serving)
Calories: 156
Fat: 5g (3g saturated fat)
Cholesterol: 18mg
Sodium: 345mg
Carbohydrates: 22g (6g sugars, 3g fiber)
Protein: 6g
Diabetic exchanges: 1½ starch, 1 fat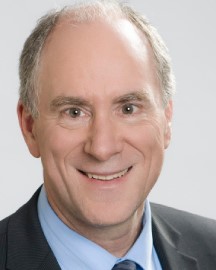 In this series by guest writer Ethan Bergman, we will consider the 5 P's of gardening – planning, planting, perspiring, picking, and putting to bed – over the course of the next few months. Ethan is a Master of Divinity student in the Distributive Learning program at Luther Seminary, St. Paul, Minn. Bergman is also the associate dean in the College of Education and Professional Studies and professor of food science and nutrition at Central Washington University, Ellensburg. He was named CWU Distinguished University Professor in 2001-2002 and was named by the Washington State Dietetic Association as Outstanding Registered Dietitian of the Year in 2000. He is a past delegate and past President of the American Dietetic Association as well as speaker of the Academy's House of Delegates. He has served on the Academy's Educator's Task Force on Education Reform in Dietetics Education and on the Evidence-Based Practice Committee. Bergman earned his doctorate from Washington State University.
Photo by Tori Soper, a Chicago Commercial photographer specializing in corporate and editorial photography as well as event coverage for meetings and conventions.