Administration Matters
A bimonthly e-newsletter for ELCA congregational and synodical leaders. It addresses common, practical issues including finance, governance, risk management, tax, legal concerns and topics of interest about day to day operations and management in church settings.
Issue 53 of Administration Matters
Congregational Ethics Policy
The highest degree of stewardship and fiduciary responsibility is expected of all employees, including the receiving, reporting, and use of funds, property, and time. Employees are responsible for complying with laws, regulations, and congregation's policies and procedures. >More
Independent Contractor or Employee?
Correctly classifying employees and independent contractors is crucial for each congregation and church entity. Here is a checklist that could help you review employment classification. >More
Legal resources
A reminder that the ELCA has legal resources available on its website at http://elca.org/en/Resources/Legal. The resources include information on some of the most common legal issues faced by congregations, such as employees and volunteers, tax, sexual misconduct, property, and financial issues. While not a substitute for legal advice, these resources can help point you in the right direction. >More
Church Mutual Insurance free sensors program
Don't let your church services be disrupted. When it comes to peace of mind concerning church building safety and property damage due to cold weather-related incidents and power outages causing sump pump shut-off, there is an answer. Church Mutual has introduced a free temperature and water sensor program that alerts eligible Church Mutual insureds before damage can occur. >More
Financial best practices for congregations
Creating an environment with financial controls and best practices ensures that the resources entrusted to the church are handled in the best possible ways. It also ensures compliance with accountings rules and regulations. The Financial Best Practices for Congregations presentation highlights key aspects of separating financial duties, safeguarding offerings, handling expenditures, among other items, to ensure proper controls and compliance and assist in reducing the risk of misconduct and audit findings. >More
ELCA Federal Credit Union
As we celebrate our one-year anniversary today, we are excited about the positive financial impact the ELCA Federal Credit Union is having on our members' lives. We invite you to watch our new video that explains how credit unions operate—and how we are helping our members do more with their money. Please feel free to share this video with members or employees of our congregations, synods and ministries; they are also eligible to enjoy the many great benefits of belonging to our credit union.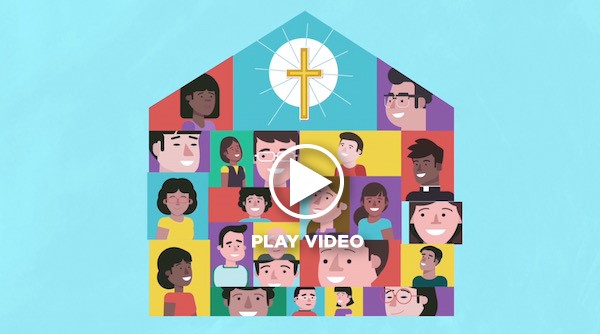 Issue 52 Of Administration Matters
Gathering opportunities for the summer
The ELCA will host its first Rostered Ministers Gathering in Atlanta at the Sheraton Downtown Aug. 7-10. This will be our first-ever ELCA-wide opportunity for our rostered ministers to assemble for worship, education and fellowship. Register now!
The Tenth Triennial Gathering of the Women of the ELCA will be held July 13-16, 2017, at the Minneapolis Convention Center, in Minneapolis, Minn. "All Anew" is the theme. Register now!
Every couple of years, men from all over the country gather together for a weekend huddle that is called the BOLD GATHERING! On July 21-23, 2017, join us in Minneapolis to be encouraged, to worship, and to connect and serve! Hundreds will be gathering in the Minneapolis Marriott City Center to celebrate being bold daring followers of Jesus Christ! Early bird pricing ends May 31. Register now!
Congregational treasurers financial and accounting guide
This guide for treasurers and bookkeepers reviews the responsibilities of the treasurer, creating the chart of accounts, financial reporting and other topics. >More
HR Series – Records retention
A sound document-retention policy isn't just a necessity these days, it's mandatory! If just one important document is misplaced, misfiled or unintentionally destroyed, it could mean trouble. Identify required and important documents and make sure they are properly stored. >More
Congregational model Audit Committee Charter
The primary purpose of an audit committee charter is to provide oversight of the financial reporting process, the audit process, the system of internal controls and compliance with laws and regulations. The charter governs the operations of the Audit Committee. >More
Controlling office supply costs
Many organizations spend more on office supplies than necessary. Here are several ideas that congregations may find helpful in reducing their office supply costs. >More
Armed intruder security
No congregation is immune from acts of violence. Find out what you can do. >More
Issue 51 of Administration Matters
Updated tax guides now available through Portico
Portico Benefit Services provides pastors and congregations participating in the ELCA benefit program with no-cost access to Richard R. Hammar's annual tax guides. Members can use their Portico login.
For pastors, "Clergy Tax Return Preparation Guide" gives special attention to topics most relevant to ministers. >More
For congregations, "Federal Reporting Requirements for Churches" helps congregations understand their federal tax reporting requirements. >More
Buildings and grounds protection
Forty-five hundred churches are the victims of burglary each year, with the median burglary loss estimated at $2,000. >More
HR series – orientation
Few things in life are as exciting – or as harrowing ­– as starting a new job. It's important that you make the new employee feel welcome and valued. Remember, first impressions last a long time and this is your opportunity to make it a good one. >More
Records retention information
It is important to know which records and information a congregation or synod should keep and which can be discarded. Some records need to be maintained permanently and others should be discarded periodically. Congregation records retention schedule. Synod records retention schedule.
Webinar for existing nonprofit users of QuickBooks
TechSoup provides donated products, services and educational resources for nonprofits, including webinars. A webinar on using QuickBooks for faith-based organizations is available for on-demand viewing. An upcoming webinar takes a deeper look for nonprofits already using QuickBooks for managing their accounting. The webinar, scheduled for March 22 at 1 p.m. Central time, covers these topics: best practices for list setup; different methods for entering income; using QuickBooks as a donor database; auto-allocating expenses to programs; reports for your board; tracking restricted grants; inputting in-kind gifts. Register online for this free webinar. >More
'Here We Walk' Lenten fitness challenge
Trinity Lutheran Church in Mason City, Iowa, is practicing healthy habits and teaching about the ELCA's heritage this Lent. Parish nurse Becky Elsbernd shared Trinity's resources with Portico for others to try. Members can use the Portico login. >More
---