Following are updates shared from submissions of the Lutheran Office for World Community and state public policy offices.
U.N. | Arizona | Colorado | Ohio |Pennsylvania | Washington | Wisconsin
---
United Nations
Dennis Frado, Lutheran Office for World Community, New York, N.Y. ELCA.org/lowc
UN 75TH ANNIVERSARY COMMEMORATION: The high-level meeting to commemorate the 75th anniversary of the UN was held on September 21st.  The meeting adopted a declaration acknowledging both the UN's achievements and its disappointments, such as: "Our challenges are interconnected and can only be addressed through reinvigorated multilateralism," "Strengthening international cooperation is in the interest of both nations and peoples." It also included twelve pledges "to ensure the future we want and the United Nations we need."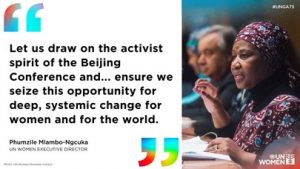 CELEBRATION OF THE 25TH ANNIVERSARY OF BEIJING WOMEN'S CONFERENCE: The UN General Assembly High-level meeting on the 25th anniversary of the Fourth World Conference on Women was held on October 1st. According to UN Women, no country has achieved gender equality. There has been progress since the Beijing Conference held in 1995, but gaps remain, and in some areas these gains are threatened and even reversed. The meeting was therefore being held under the theme "Accelerating the realization of gender equality and the empowerment of all women and girls". It aimed to "demonstrate the political will and leadership that will bring about the transformative change needed to address root causes, structural barriers, discriminatory practices and social norms that underpin discrimination and inequality." You can watch the meeting on UN Web TV.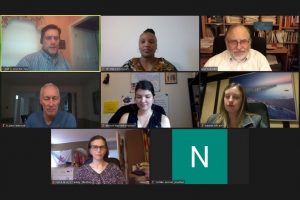 LOWC SPEAKS TO LUTHERAN STUDIES PROGRAM COLLOQUIA 2020-2021 AT YALE: In late September, Christine Mangale and Dennis Frado spoke via Zoom with Lutheran students at Yale University as part of the Lutheran Studies Program Colloquia theme "Public Church." The LOWC presentations focused on the church's presence at the United Nations (UN) and the history of the ELCA's work on human rights, including at the UN.
---
Arizona
Solveig Muus, Lutheran Advocacy Ministry Arizona  https://lamaz.org/
GETTING OUT THE VOTE: In the midst of racial inequity, an upcoming election, a pandemic, and a climate gone crazy, we in Arizona thank God for forgiveness and mercy, and for the miraculous ways God works in us and through us.
This month, we're all hands on deck to get out the vote. Every faith community and advocacy group in Arizona seems to be in step; all are publicizing the importance of voting and helping in any way to ensure everyone's voice is heard. Arizona has an excellent track record for successful mail-in ballot counting. Rev. Mark Holman, Bishop's Associate for Mobility and Leadership, wrote a study resource titled "How Would Jesus Vote?" for congregational use, and a member of LAMA's policy team created a voter volunteer recruitment packet for congregations.
Like every other state office, LAMA continues to reach out to our 85 Arizona congregations, and are encouraged that several are considering adding an advocacy component to their social ministry teams. Building our network, producing a weekly newsletter, and feeding social media keep us busy.
UPCOMING EVENTS: We are planning LAMA's first state-wide summit on November 7, which is to be a virtual event featuring Dr. Ryan Cumming of ELCA World Hunger. Together with Spirit in the Desert Retreat Center and Bread for the World Southwest, we are planning and promoting a Virtual Town Hall on November 17 featuring Rev. Eugene Cho, president and CEO of Bread for the World.
---
Colorado
BALLOT MEASURES: Coloradans will vote on eleven statewide ballot measures this fall. Lutheran Advocacy is committed to providing Lutherans and all people of faith with comprehensive and detailed analysis of each measure from our perspective. Lutheran Advocacy Ministry-Colorado's positions on the eleven measures are available now. View them at https://www.rmselca.org/ColoradoBallot2020. Our 2020 Voter Guide with analysis and information will be available on the same site in the first week of October. Ballots will be mailed to all Colorado voters on October 9th.
THEOLOGICAL CONFERENCE: The Rocky Mountain Synod met virtually for its annual fall Theological Conference from September 21-24. Lutheran Advocacy was present alongside hundreds of rostered ministers, lay professionals and other leaders to learn from expert presenters, engage in Bible study, and have in-depth discussions of anti-racism and building up God's beloved community of liberation with all present.
---
Ohio
Deacon Nick Bates, Hunger Network in Ohio hungernetohio.com
HUNGER FOR JUSTICE VIRTUAL CONFERENCE: As voting begins in Ohio this month, we are all diligently working to discern the best candidates for all positions – including the Ohio Statehouse, State Supreme Court, and community leaders for school board and Township Trustees. Regardless of who wins at the local, state, or national level, our work remains the same – proclaiming God's desire that all may be fed and have justice and peace in our communities.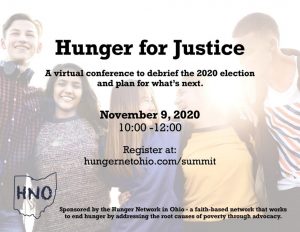 Our two-hour conference will be held on zoom and feature theological reflection to help frame the election results and policy landscape moving forward. We encourage clergy, congregational leaders, judicatory staff, and people curious about hunger and poverty to attend. Register at www.hungernetohio.com/summit.
OHIO COUNCIL OF CHURCHES ANTI-RACISM SUNDAY: HNO is a proud partner with the Council and their efforts to educate and engage congregations throughout the state on issues of white privilege and racism. You can watch the Livestream online here https://www.facebook.com/watch/?v=620062392203248
CROP WALK KICK-OFF: HNO Director Nick Bates will be the featured speaker at the Columbus CROP Walk virtual kick-off on October 11th at noon to discuss our call to advocacy and justice around hunger issues.
PROBLEMS WITH VOTING: HNO is partnering with the Ohio Voter Rights Coalition. You can check your voter registration and find your absentee ballot at https://ohvotes.org/. You can report a problem or concern to 1-866-OUR-VOTE or view their website, https://866ourvote.org/state-information/ohio/.
---
Pennsylvania
Tracey DePasquale, Lutheran Advocacy Ministry–Pennsylvania (LAMPa) lutheranadvocacypa.org
EQUIPPING LEADERS AND VITAL CONGREGATIONS FOR DISCIPLESHIP IN A DEMOCRACY: LAMPa staff and volunteers contacted Pennsylvania's 67 counties to assess their preparedness for the Nov. 3 election and shared the results with synod leaders to target congregations so that they could support safe access to polls in areas of need. Read more.
POLICY COUNCIL RETREAT: The Rev. Amy Reumann, ELCA Advocacy Director, joined virtually to talk about advocacy as discipleship. She invited the council to imagine how congregational leaders could engage in LAMPa's ministry as faith formation through the practice of testimony.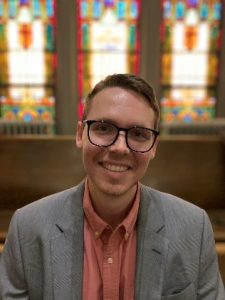 HUNGER ADVOCACY FELLOW: Larry D. Herrold, Jr. joined LAMPa as our ELCA Hunger Advocacy Fellow. A member of Zion, Sunbury (Upper Susquehanna Synod), and active in hunger ministry there, he is discerning a call to ministry. Learn more about Larry.
ADVOCACY ON RENT RELIEF AND SURPRISE MEDICAL BILLS: LAMPa advocates urged state lawmakers to improve and extend the application deadline for the CARES Rent Relief Program and to end surprise medical billing.
UNITED LUTHERAN SEMINARY CONVOCATION: LAMPa Director Tracey DePasquale shared whys and ways of connecting with policymakers as a form of loving our neighbor.
GWOH: Congregations around Pennsylvania added their voices to God's work. Our hands. Sunday by writing letters to lawmakers addressing issues to which they have been called in service of neighbor.
OTHER WORK: Opposed legislation rolling back clean water protections; Supported use of CARES funding to stop utility shutoffs; Garnered signatures in support of waivers for school nutrition programs; Increased SNAP benefits
---
Washington
The Rev. Paul Benz and Elise DeGooyer, Faith Action Network fanwa.org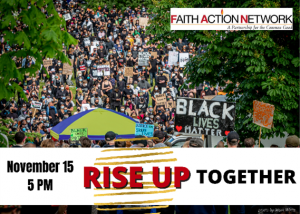 ANNOUNCING FAN'S VIRTUAL ANNUAL DINNER: FAN's Annual Dinner will be held virtually this year on November 15. We hope this change will allow more people from across the state to join in, expanding the traditions of our Renton and Spokane dinners! Our theme is "Rise Up Together," which speaks to our current and future work in confronting the challenges of multiple pandemics – COVID-19, systemic racism, economic uncertainty, and environmental devastation. Learn more at fanwa.org/annual-dinner.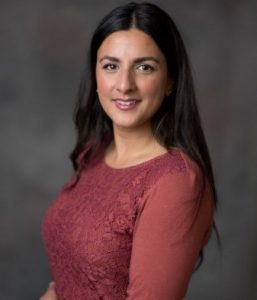 NEW REGIONAL ORGANIZERS: FAN is building our statewide outreach by creating a staff team of Regional Organizers! In Central Wash., we welcome Zahra Roach (pictured here) who is a Pasco City Councilmember and who worked on our Census Equity Team earlier this year. In Western Wash., we welcome Jaspreet Singh who has experience working with the legislative session in Olympia and is representing FAN at the Career and Technical Colleges coalition. More to come as we add University of Washington social work interns and a Spokane area organizer!

WORKING FAMILIES TAX CREDIT: FAN is part of several state policy coalitions – one is the Working Families Tax Credit (WFTC) coalition. Several years ago, our legislature passed this law to provide tax credits to low-income working families, but it has never been funded. Now more than ever in this pandemic where so many households are struggling, funding an emergency cash assistance program like this with an annual credit is critical. Another important piece to make this program more equitable is to statutorily include Individual Tax Identification Number (ITIN) filers so that ALL workers in our state receive this benefit. Learn more at fanwa.org/advocacy/advocacy-toolkit/working-families-tax-credit/ or budgetandpolicy.org.
---
Wisconsin
The Rev. Cindy  Crane, Lutheran Office for Public Policy in Wisconsin (LOPPW) loppw.org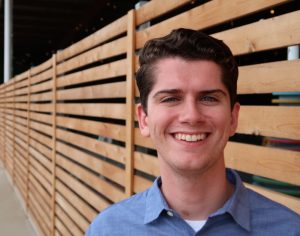 WELCOME TO LOPPW HUNGER ADVOCACY FELLOW KYLE MINDEN:  Kyle is with us full-time for one year thanks to a generous grant from ELCA World Hunger.  He graduated from Wartburg College with a B.A. in Religion and Business Administration and a Minor in Social Entrepreneurship. Kyle is passionate about solving the systemic inequities and injustices that stem from public policy at the local, state, and federal level.
VOTING: Kyle has developed two voting resources, the Comprehensive can be found at 2020 LOPPW Voting Guide, while the one-page summary can be found here: 2020 LOPPW Voting Overview. 
HUNGER: We made known information about people eligible for a stimulus check but who have not filed.  Kyle used the center to create this resource:  file:///Users/cynthiacrane/Downloads/Stimulus-Payment-Outreach-Resource-1-1%20(12).pdf
As part of our project to highlight at least one hunger ministry in each synod for others to learn from, we interviewed Bill Binroth, Director of Let's Eat Community Meals of Chassell, MI in the NGLS.  https://www.facebook.com/LOPPW/videos/377521223250082
CARE FOR CREATION: Our LOPPW statewide climate task force continues to meet.  We sent this press release as a letter to the WI Legislature:  file:///Users/cynthiacrane/Downloads/Revised-Climate-press-release-Team-Bishops.pdf
WEDNESDAY NOON LIVE & IMMIGRATION AND DETENTION: The video of Attorney Mary Campbell, Ms. Marisol Fuentes de Dubon, and Dr. Stephanie Mitchell mentioned last month was published in September: https://www.facebook.com/LOPPW/videos/743410496506120
"LIFTING OUR VOICES DURING THE PANDEMIC": This Zoom webinar, co-sponsored by East Central Synod Women of the ELCA and LOPPW, will be held on Tuesday, October 13, 2020 from 6:30-7:30 PM. Register here: https://www.loppw.org/evrplus_registration/?action=evrplusegister&event_id=5.