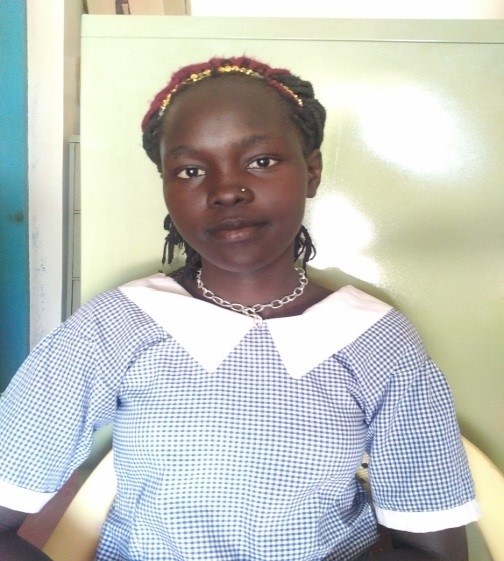 Teen pregnancy is both a personal and a social issue, and teenage mothers often must face personal, psychological effects as well as social stigma.  In the Kakuma refugee camp in Kenya, managed in part by the Lutheran World Federation (LWF), most of the teenage mothers have experienced familial rejection and sexual- and gender-based violence. In the long term, many may also face depression, forced marriage and social rejection.
The LWF child protection department plays a major role in minimizing the factors that lead to teen pregnancy and in working to ensure the well-being of teenage mothers and their children.  The intervention and psychosocial support LWF provides is critical to their safety, health, and wellness. This program at Kakuma is supported in part by ELCA World Hunger.
Nyamok was only three years old when she and her siblings fled violence in South Sudan in 2002. They eventually made their way to Kakuma. Nyamok's older sister, Nyaduk, cared for her until 2014, when Nyaduk left the camp to return to South Sudan.
In 2013, when she was 14, Nyamok was impregnated by a 25-year-old man from her tribe at the camp.  The man ran away after learning about the pregnancy, despite attempts by the community to arrest him. Nyamok faced both the personal effects of sexual violence and the social stigma of teenage pregnancy.  Shortly after finding out she was pregnant, Nyamok dropped out of Unity Primary School in Kakuma, losing hope of ever being able to finish her education.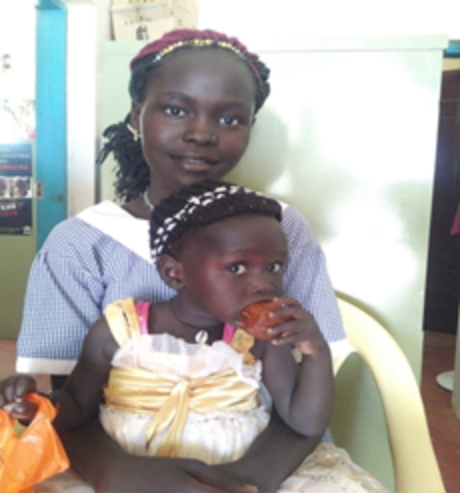 Nyamok received counseling support from LWF Child Protection and enrolled in a support group for teenage mothers. This support helped her feel encouraged enough to return to school in 2015, one year after her daughter was born. Returning to school was not an easy choice. According to Nyamok's cultural traditions, once a girl is pregnant, she is expected to marry. Nyamok did not marry, though, and faced stigma and isolation from other students her age. Still, she remained determined to continue her education.
In 2016, Nyamok sat for examinations for her Kenya certificate of Primary Education and did excellently, scoring in the top two percent of students. She is now trying to enroll in secondary school to pursue her dream of protecting girls and women as a lawyer.
Because of the support she received, Nyamok can now see a bright future for herself and her daughter. "God has a plan for each one of us," she says. "I can tell that one's attitude toward education is an important factor to success." Her message to other child parents is hopeful: "Many people have gone through many hardships, but they have accomplished in life. You, too, can do that."
Despite the challenges that refugees like Nyamok face, their resilience and hard work and the support of LWF make it possible for them to thrive. Through the LWF child protection department, ELCA World Hunger continues to accompany Nyamok and other teenage mothers as they pursue their dreams at Kakuma.
Photos: Lutheran World Federation