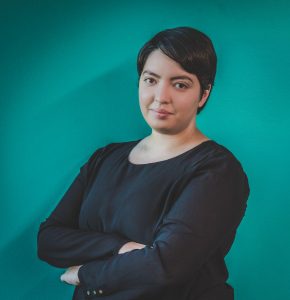 Hi everyone, my name is Roselle Tenorio, and I am joining ELCA World Hunger as the Domestic Grants Manager. Previously, I was the Grants and Programs Manager at Texas Women's Foundation. I have a Bachelor of Arts in Sociology and Gender, Women's, and Sexuality Studies from Grinnell College.
I have a long and varied relationship with food justice and its intersections, starting at a young age volunteering with my family and community in Dallas, Texas, to researching food pantry systems while in college. I chose the nonprofit career field after a rewarding experience writing a grant for a new mobile food pantry program in rural Iowa. After graduating college, I joined AmeriCorps VISTA and served in Savannah, Georgia, at a nonprofit working on poverty alleviation.
Currently, I serve on the board of Abide Women's Health Services, a grassroots, Black-led nonprofit organization that improves birth outcomes in communities with the lowest quality of care. I also volunteer on the Board of the Hispanic Women's Network of Texas, Junior Players Young Professionals Committee as a Junior League Dallas Member and as a Community Centric Fundraising (CCF) Texas Organizer.
Outside of working and volunteering, in my free time, I can be found wandering the arboretum or an art gallery, hiking and enjoying the outdoors, scoping out delicious local vegan cuisine, or curling up with a new book. I am a seventh generation Tejana, currently living in Dallas with my partner, Devin, who is from Chicago, and our cat, Xochitl. I am honored to be a part of this community and look forward to creating a just world where all are fed. 
Please join us in welcoming Roselle to the team!