These reflections are a part of ELCA World Hunger's Sermon Starter series which is published via email every Monday. You can sign up for the weekly email here on the right side of the page if on a computer or near the bottom of the page if viewing from a phone. This reflection was written by Rev. Dr. William Flippin. Rev. Dr. William Edward Flippin, Jr. served as an ELCA parish pastor in Columbus, Ga., and Atlanta, Ga., for eleven years. He was the first African-American pastor at both churches.  He currently serves as Assistant to the Bishop, Director of Evangelical Mission for the Southeastern Pennsylvania Synod. He served on the ELCA Church Council 2013-19 and is on the Lutheran World Federation Church Council as Co-Chair for Advocacy and Public Voice. He received the "Prophetic Voice" Award in 2016 for Faith in Public Life, Washington, D.C., and serves on the Alumni Board for Lutheran School of Theology at Chicago. He also was inducted in 2017 to Dr. Martin Luther King, Jr. Board of Preachers and Laity at his alma mater Morehouse College. He has been married for seventeen years to Kedra Phillips-Flippin, a nurse care manager, and are the proud parents of Shamel Emani.
May 31- Day of Pentecost
Acts 2:1-21
Today is Pentecost, a day for remembering where the church came from, how the church came to be, and for asking what on earth the church is for and where in heaven's name the church is headed. This is the day when we should envision what the Church could be, what its field of dreams would look like — and to start working to bring that dream to reality.
The disciples who were situated in the Upper Room, as the poet Langston Hughes described, had a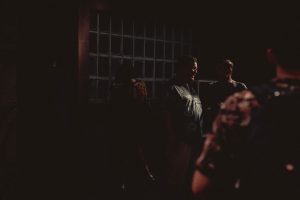 "dream deferred" vaporized in their Messianic expectations. Despite their realities, Pentecost came with the gift of the Holy Spirit poured out on them in a topsy-turvy world. How can we still have hope for a field of dreams?
We must pour out our hearts: Jesus always reminds religious leaders, spectators, and followers that humanity examines them from the outside, but the spiritual dimensions are found in the heart. Pentecost reminds us that the authentic expressions of disbelief from the disciples were the catalyst of transformational change. This birthday celebration of the church reminds us that we do not need a lovely building, a good choir, a well-run church school, or any ordained clergy to be a church. Instead, we need the Spirit of Christ in order to be a Christ body community. This allows Christ to be enfleshed, incarnated, embodied through a Spirit-filled community, the Church must pour out a heart filled with self-sacrificing love.
Even in our present "dreamless" state, the church has managed pretty well to offer to helping hands to people in need. We run soup kitchens, stock food pantries, and provide showers, online worship and devotions, and shelter. But there should be a difference between being a "good citizen" and being the church. In the Evangelical Lutheran Church in America, ELCA World Hunger is expedited and advocated through the means of sacrificial giving through accompaniment and trustworthy service to neighbors. Through being the embodiment of God's hands, the works of love  are manifested in the global realities of hunger being minimized. To find stories about ELCA World Hunger's transformative work, read the reproducible stories found here: https://www.elca.org/Resources/ELCA-World-Hunger#Stories
There is a new field of dreams that are endless for those to hear the clarion call of leadership. Jesus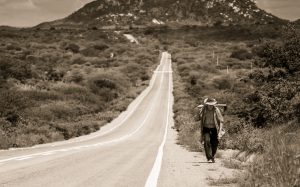 affirms that the harvest is plentiful, but the laborers are few. Why is the church stagnating? Could it be that the church, which began as a field of dreams for the outcast and outsiders, has become a field of keeping the status quo? An area of ideas seems outside the reach of even the highest imagination.
Nearly two centuries ago (August 18, 1807), someone watched as Robert Fulton tested his steamboat. He kept yelling, "It'll never start! It'll never start!"
Just then, the steamboat pulled away from the dock and moved majestically up the Hudson River. That observer quickly changed his tune.
He yelled: "It'll never stop! It'll never stop!"
We all know these people. They go by different names: the failure-predictors, the trouble-warners, the obstacle-visionaries, the problem-imaginers, the "we-can't-afford-it" cost-estimators.
The truth is that the church — no matter how stodgy and out-of-shape it has become — is still in God's hands. The church's future is never predictable or plotted out because the Holy Spirit, the animating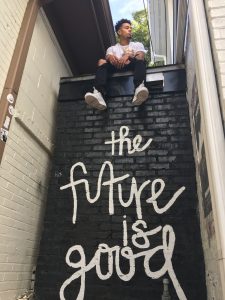 breath of the church, blows up storms and whirlwinds without any notice.
The Spirit must be allowed to circulate through the sanctuary, pushing us to our knees at unexpected moments. Does anything ever bring tears to our eyes in Church (besides the annual budget report)? Can the Spirit make us smile, or even laugh out loud in church?
 Just as found in the impetus of the Spirit, it is time for the church to spread her wings in being willing to "trust the Spirit." We cannot take flight under our own power. Peter Pan's "flying song" in the Disney version of this childhood dream story still offers sound advice. To soar, "all it takes is faith and trust … and a little bit of pixie dust. The dust is a definite must!"
As Christians, we can provide the faith and trust — while still admitting that we are mere dust and to dust we shall return.
At its heart, this is what building a church that is a "field of dreams" takes — the willingness to spread our wings and step off the edge, believing that the breath of the Spirit will bear us forward into the future.
John 7:37-39
In 1999, I was a Peace Corps Intern for Mickey Leland Institute of World Hunger and Peace, residing in the remote villages of Cote d'Ivoire (Ivory Coast). My primary task was health education and the building of water latrines. On the surface, the water looked clean, but the children kept getting sicker and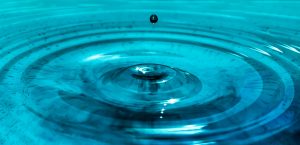 sicker. Malaria was the cause of this dilemma, affecting sixty percent in the village and within a fifty-mile radius. As I was treating water sources with chemicals, I would always think that new life begins with just one drop.
Jesus knows this, which is why he cries out, "Let anyone thirsty come to me and let the one who believes in me drink. As the Scripture has said, 'Out of the believer's heart shall flow rivers of living water'" (John 7:37-38).
Whenever the Bible speaks of "living water," it is pointing us in several directions. Living water can mean fresh, running water – water from a spring, as opposed to a container. It can also mean life-giving water. In this case, Jesus is suggesting both because he knows that fresh, running water is also life-giving water – something everyone needs for a life of health and vitality. Just ask the residents in countries I witnessed in the remote villages of West Africa.
But John, the gospel writer, offers a third meaning in the very next verse: "Now [Jesus] said this about the Spirit, which believers in him were to receive; for as yet there was no Spirit because Jesus was not yet glorified" (v. 39, emphasis added). John believes that living water Jesus offered is nothing less than the fresh,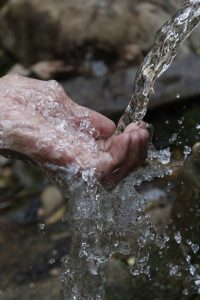 running, life-giving Holy Spirit of God, which comes to Jesus' followers on the day of Pentecost.
Living Water. Holy Spirit. Both change our lives. Both give us hope for the future. Clean water and the Spirit of God can flow together in some powerful ways in the mission of the church today. The simple presence of one clean-water well can transform a community. Clean water leads to health, which leads to productivity, which leads to education and commerce and forward progress.
It isn't just about a cup of cold, clean water. It's about the future.
Jesus tells us the power of the Holy Spirit has the same effect. When we turn to Jesus in faith, we receive a free-flowing and life-giving Spirit who can transform our lives. The Spirit makes us happier, healthier, and better able to serve God with passion and purpose.
Just one drop. That's where it begins. Then the flow of the Spirit in Pentecost and Christ's divine breath becomes a river of living water.
All were together and filled with the Holy Spirit. The river of living water drenched all.
Our transformation begins with just one drop – a drop of concern for a child in poverty. If the Holy Spirit is working for health, welfare, and education, then we should too. We can volunteer at a free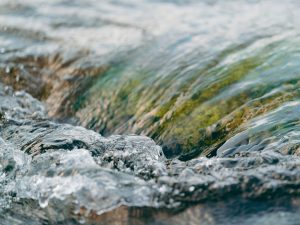 medical clinic, deliver food to a low-income family, or tutor a child requiring help with homework.
Such a drop turns into a trickle – a trickle of help for a neighborhood in need. If Jesus is the embodiment of divine power, overcoming the evil forces that inflict calamity and sickness on humanity, then our challenge is to be Jesus' healing and helping hands in our communities. We can support dental clinics for the homeless, affordable housing for the working poor, and English classes for immigrants.
This trickle can become a river of living water – a river that carries the good news of God's love around the world, washing over people with improvements to their spiritual and physical health. Whether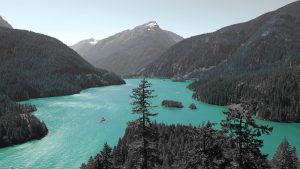 fighting cholera in Haiti or installing water filters in my own experiences in
West Africa, Christians are changing lives as they follow the Holy Spirit's leading. Jesus' words are coming true: "Out of the believer's heart shall flow rivers of living water" (John 7:38).
It can start with just one drop. The installation of one water filter. The digging of one well. But once the water begins to flow, nothing can stop it. Same for the Holy Spirit.
Children's Message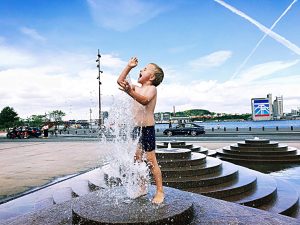 Pour a pitcher of water into a bowl and let the children watch and listen to the flowing water. Explain that this is what the Bible means by "living water" (v. 38) – water that's fresh and running freely instead of sitting still. Then ask if everyone needs to drink water in order to stay alive. Nod your head yes and say that a person can live for only about three days without water . As you put your hand in the bowl and stir the water, share this second meaning of "living water" – life-giving water, the water we all need to stay alive. Then say that Jesus defines "living water" in a third way: He says that it is the Holy Spirit, which believers in Jesus receive from God (v. 39).
The world is mostly water, but most people can't drink safe water that we can get at home in the United States and use for drinking, cleaning or bathing. Emphasize that this Spirit is like water because it's running freely, and it gives everlasting life to us in this world and in heaven. Let them know that each of us has a soul and a body, and our soul needs the Holy Spirit just as our body needs fresh, clean water.