– Shelbe Kukowski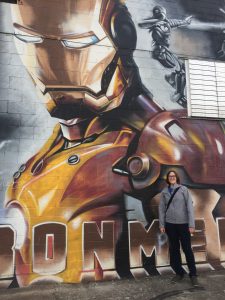 I'm pretty new to this whole "youth leader" thing. In fact, I ended up winning an award at the most recent Youth Ministry Network Extravaganza for working with youth the least amount of time (only three months). This newness is why it was so important for me to attend the Extravaganza in Houston—it not only served as a learning and equipping workshop weekend for me, but it also allowed me to enroll in the "How to have a Great Gathering" Intensive Care Course (ICC).
The ICC was a two-day course led by very knowledgeable teachers (who happen to sit on the planning committee for the Gathering!) that went through the history of the Gathering, what to expect, how to prepare youth for attending such a life-changing event, and hosted a panel of speakers so we could see, hear, and ask questions directly to the Gathering staff.
What's some of the stuff we learned? How about the most common reasons youth end up in the medical tent?
Hurt toes: make sure youth wear closed toed shoes.
Dehydration: make sure youth are drinking water at least every hour…you too.
Upset GI: if someone needs privacy to poop in a hotel room, get their roommates out the door!
I know, I know. You're laughing, but as a newbie I needed all of that veteran advice. The ICC teachers were very serious when informing us of the "troublesome three."
Not all of the ICC was classroom work, though! We took buses around the city and listened to local guides tell the history of Houston.
Did you know Houston is the most diverse city and fourth most populous city in the United States? Or that there is an underground pedestrian tunnel system? Or that all of us going to the Gathering will book up almost every single hotel room in the city? Neither did I.
We drove through The Galleria, stopped by NRG Park, rode the METRORail, and saw many of the beautiful art murals found throughout the city.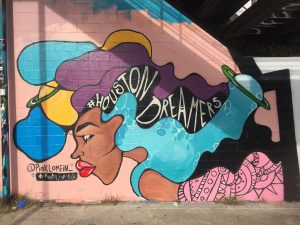 Overall, I entered the ICC as a Gathering newbie and left the course prepared to lead youth to Houston this summer.
Shelbe Kukowski  is a newbie youth adult leader in Seattle, WA and is super excited to attend the Gathering with youth from Our Redeemer's Lutheran Church.