Each summer, the churchwide organization of the ELCA hosts interns for ten weeks. Interns help the ministries of the ELCA with a variety of projects and learn more about working within the church along the way. This year, ELCA World Hunger is happy to welcome Jasmine Bolden, Hannah Norem and Petra Ricekrtsen to the team!
Jasmine Bolden, Hunger Education Intern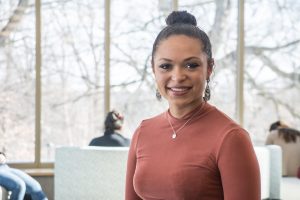 Hello! My name is Jasmine Bolden, and I will be the ELCA World Hunger intern for hunger education this summer! Originally from the Eastside of St. Paul, Minnesota, I was exposed to the injustices of the world at a very young age, which helped push me in the direction of the Lutheran church, as well as piquing my interest in social justice. Recently, I graduated from St. Olaf College in Northfield, Minn., with a degree in Social Studies Education. As requirements for receiving my Bachelors of Arts degree, I was able to not only take courses on what has led and continues to lead to social injustices, but I was also able to work hands-on with those in my community who have experienced marginalization and exclusion.
I have participated in multiple practicums throughout the Twin Cities Area and volunteered at the schools near St. Olaf. One opportunity that has greatly impacted me and helped lead me to my position here at the ELCA, however, was Breakthrough Twin Cities. At Breakthrough, I was able to teach English to a group of underprivileged and under-resourced middle school students within the Twin Cities area for the summers of 2016 and 2017. As a teaching fellow, I learned much about myself and those in the world around me, and through listening to my students, I saw how education is so much more than school.  I was able to realize more deeply the inequities present not only near me but throughout the world, while I was also able to see hope for the future.
As I continue to grow throughout this summer with the ELCA, I look forward to taking what I learn and implementing it as a Fulbright English Teaching Assistant in Thailand this Fall. I know that this summer the ELCA is where I am supposed to be, and I look forward to growing and learning with those around me and those within the community.
Hannah Norem, Fundraising Intern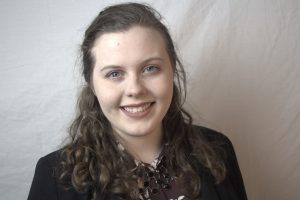 My name is Hannah Norem, and I am honored to be the ELCA World Hunger intern for fundraising this summer. A lifelong member of Messiah Lutheran Church in Cypress, Texas, I was born and raised in Houston and just graduated from Augustana University in Sioux Falls, South Dakota, with a degree in government/international affairs, religion and French. After this internship, I will be going to Winston-Salem, North Carolina, to attend Wake Forest University in a 5-year joint degree program between the School of Divinity and the School of Law with the end goal of earning a Master's in Divinity (MDiv) and Juris Doctor (JD).
I am so grateful for the opportunity to work with the ELCA World Hunger team because I have always been interested in working at the intersection of religion and justice. Advocating alongside neighbors experiencing marginalization because of my deeply rooted faith is a skill I have strengthened in college, so advancing the initiatives that ELCA World Hunger has put forth to serve others is something I am interested in. A special part of this internship that I am thrilled about is the ability to spread the message of ELCA World Hunger at the 2018 ELCA Youth Gathering. Since my middle-school and high school years as a day camp counselor at my home church, I have loved working with young people, and to be able to go to my hometown and work with young people is a unique opportunity that I am blessed with this summer.
When not at work, I enjoy reading a good book, trying out local coffee shops, and attempting to finish the "easy" sudoku puzzle in under a minute (with varying degrees of success). I am excited to bolster the mission of ELCA World Hunger until all are fed!
Petra Rickertsen, Network Engagement Intern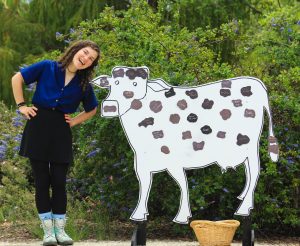 Grateful for the opportunities which led me to the ELCA, I am elated to serve with ELCA World Hunger as the network engagement intern this summer! Attending California Lutheran University and serving our Southwest California Synod Hunger Team have been great outlets for my desire to accompany people in their mission to live out their purpose. Friends and co-workers know me to be working on several projects at once, whether it be initiating a hunger-focused project with Cal Lutheran's Lord of Life Student Ministries, participating in an Interfaith Allies gathering, or helping a friend with a filming project. But they also know I'm never too busy to be found on a camping trip with good buddies. I also intern with a fitness and education-based nonprofit local to Thousand Oaks, California, called Fit 4 The Cause  as Advancement Intern, helping them fulfill their mission of making healthy lifestyles an option for people who would like some extra support in their fitness endeavors and who hail from low-income backgrounds.
In my breathing and being time, I will often pull out my guitar, pop open a book, dance around a park, or hang in my hammock, generally milking as much of the California sunshine that I can. I spent last fall continuing my Business Administration, Management and Theology and Christian Leadership studies in Paris. There, I also traveled to both experience new settings and visit distant relatives with new friends. I look forward to the coming Fall semester where I will be blessed to learn from the people of Europe again, this time through Cal Lutheran's traveling Oxford program. Thereafter, I anticipate graduating from the university next May.
After five summers of helping make camp an open, loving environment for youth through Lutheran Retreats, Camps, and Conferences, I feel more prepared than ever to learn how the ELCA does the same in God's great world. Thank you for taking the time to get to know me, and have a lovely day!