John Wertz, Blacksburg, VA
Warm-up Question
If you could only have one beverage to drink for the next month, what would it be and why?
What's in the Pipes
The last time you turned on the water to brush your teeth or wash your hands or get something to drink, were you worried about the quality of your water? Thankfully, most water systems in the United States are regularly tested and are fairly safe, but unfortunately for the residents of Flint, Michigan a series of governmental decisions and cost-cutting measures combined to create a water system with " abnormally high levels of e. coli, trihamlomethanes, lead, and copper," which caused severe health problems for many local residents.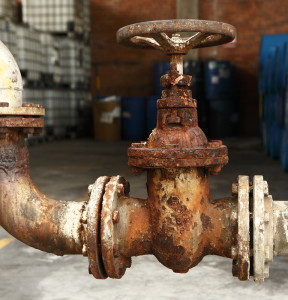 For years, Flint enjoyed excellent water pumped from Lake Huron. But under pressure from rising water costs, a shrinking tax-base, and an overwhelming debt, leaders in Michigan and Flint made the decision to begin pumping water from the Flint River. In April 2014, Flint made the switch and residents began to notice a bad taste in the water and a nasty smell. Initial tests revealed there were dangerous levels of bacteria and other compounds present. Flint issued boil orders and increased the amount of chlorine in their water to try and address the issues, but those measures didn't resolve all the problems. While some local officials attempted to raise the alarm, the process of addressing the issues with Flint's water was extremely slow.
As concern about the water quality grew among residents, local officials assured residents that the problem was under control, but a local mother, Lee Anne Walters, and others continued to ask questions about the quality of the water and to push for increased water testing. The initial results from the local testing agencies seemed to indicate that the level of lead in Flint's water was acceptable, but Ms. Walters and others doubted the results of the local tests and continued to push for more and better testing. Determined to discover the truth about her water, Ms. Walters contacted an independent researcher from Virginia Tech University, Marc Edwards, who quickly discovered that Flint's water contained extremely unsafe levels of lead. Ms. Walters and Professor Edwards contacted state and local officials and media outlets to make it clear that the danger was real. Thanks to the persistence of Ms. Walters, the research of Professor Edwards, the work of other researchers, and the pressure from the media, the water problems in Flint have finally been properly identified and the process of bringing safe drinking water back to the residents of Flint is now underway. An extensive timeline detailing all the events in the Flint, Michigan water crisis can be found here.
Discussion Questions
The residents of Flint make up a tiny, tiny percentage of the population of the United States, so why do you think the water crisis in Flint became a major national news story?
God calls us to be good stewards of all our gifts. What can you do to care for the gift of water?
Ms. Walters was determined to find out the truth and would not stop asking questions until she got answers. Why do you think she was so persistent in her pursuit of the truth?
Second Sunday in Lent

Luke 13:31-35
(Text links are to Oremus Bible Browser. Oremus Bible Browser is not affiliated with or supported by the Evangelical Lutheran Church in America. You can find the calendar of readings for Year B at Lectionary Readings
For lectionary humor and insight, check the weekly comic Agnus Day.
Gospel Reflection
The Pharisees come to Jesus with a warning – "Get away from here, for Herod wants to kill you" (Lk 13:31). While you or I might be worried or intimidated by these words, Jesus seems entirely unconcerned by the threat. There is ministry to be done. There are people to heal. There are demons to be cast out. Jesus won't be rushed. Jesus won't be sidetracked by the threat of death. He knows that his death will not be caused by Herod's anger. Jesus knows what awaits him in Jerusalem. "Jerusalem, Jerusalem," Jesus says, "the city that kills the prophets and stones those who are sent to it!" (Lk 13:34). Jesus knows how his story will end and he accepts his impending death because he trusts that his crucifixion and resurrection will be the final step in accomplishing his mission to love, bless, and save God's people.
Trusting in God's power, Jesus lives without fear. He is focused on who he is called to be and what he is called to do. As powerful as Herod is, God's power is far, far stronger. Nothing, not even mighty Herod, will prevent Jesus from helping the afflicted, teaching God's Word and completing is ministry of salvation.
It's easy sometimes for us to get sidetracked when we feel pressure from those in power, from our peers or from the world around us. It's easy to doubt ourselves or the goal we are trying to accomplish, but just like Jesus, we too know how our story will end. As children of God, united to Jesus' death and resurrection by the waters of baptism, we know the promise of hope and salvation for all God's people. You and I may not be casting out demons or healing people in the same way that Jesus was doing, but just like Jesus, we too can live without fear and focus on our calling to be God's heart and hands and voices in the world. Using our gifts to take part in Jesus' mission to love and bless the world.
Discussion Questions
How do you think the Pharisees expected Jesus to respond when they told him about Herod's threat? How do you think the Pharisees responded when Jesus basically ignored their warning?
Fear is a powerful emotion. Name a resource (scripture verse, friend, mentor, music, book, blog, twitter feed, etc) that helps you know that God is with you when you are afraid?
What is one way that you can participate in God's mission to love and bless the world?
Activity Suggestion
Use some of the activities in the ELCA World Hunger: Water and Hunger toolkit to learn more about water we use on a daily basis without realizing it and to raise awareness of the gift of water.
http://download.elca.org/ELCA%20Resource%20Repository/Water_and_Hunger.pdf?_ga=1.26250941.1043638550.1454503920
Closing Prayer
O God, you are a source of help and strength in times of trouble. Comfort us with your Spirit in our times of fear and trouble. Inspire us by Jesus' example and by your powerful love to care for creation, to love our neighbor and to be your hearts and hands and voices in the world. Amen.