By Nathan Detweiler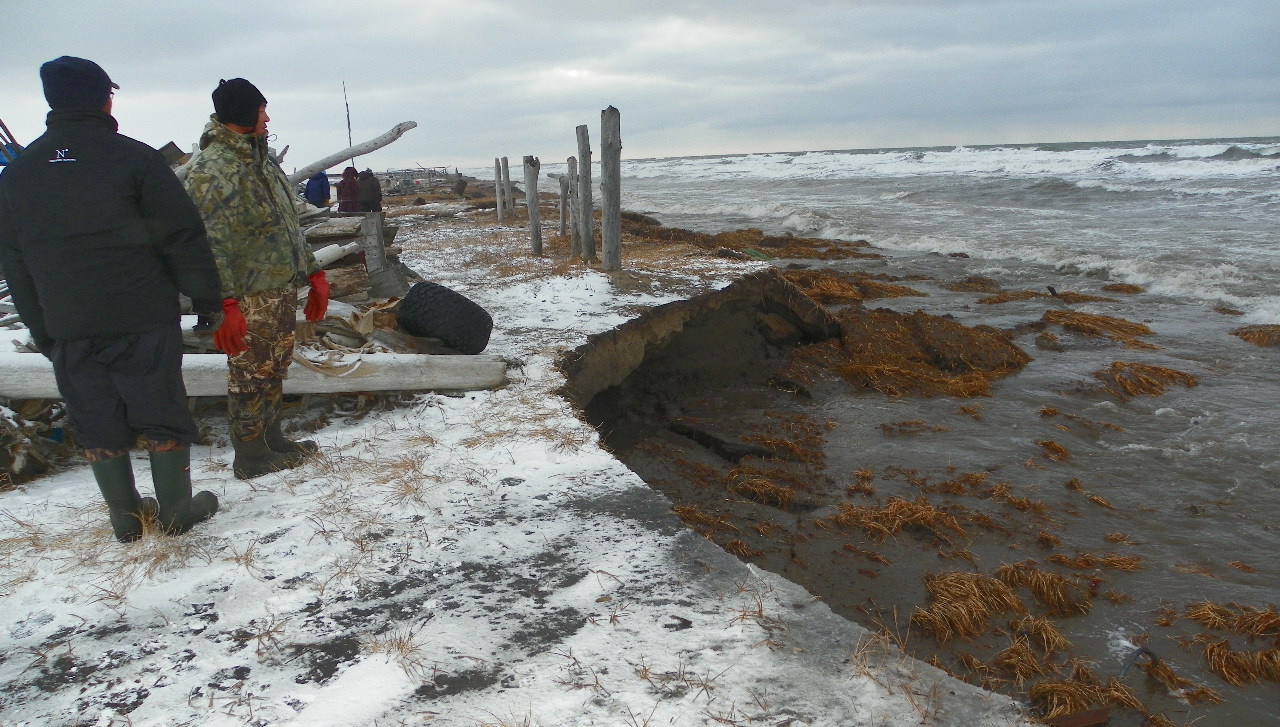 Shishmaref's receding shorelines. Photo credit: HelenMarie Bessi Sinnok
"Climate change is the biggest challenge that we face. Because of climate change we are forced to relocate within three decades," Esau Sinnok said during a recent phone interview about Shishmaref. Esau was born and raised in this village in Alaska. He has recently become an outspoken advocate for Shishmaref and environmental conservation.
The island village has recently gained national attention for its historic decision to relocate. On Aug. 16, by a narrow majority of 11 votes, the village decided to move to the mainland.
Shishmaref residents were driven to this decision because of the unique and challenging circumstances of its environment. Located north of the Bering Strait, the Inupiat island community has struggled for decades with receding shorelines. Rising temperatures have reduced the sea ice, which has historically protected Shishmaref from storm surges.  "The ice has started to melt a lot earlier [each] year," Sinnok said.
Climate change has led to increased flooding and erosion. In addition, the permafrost, on which the island stands, is slowly melting. As a result, Shishmaref is one of the most dramatic examples of a population effected by climate change. Shishmaref is  "two good storms away from being underwater," said one resident.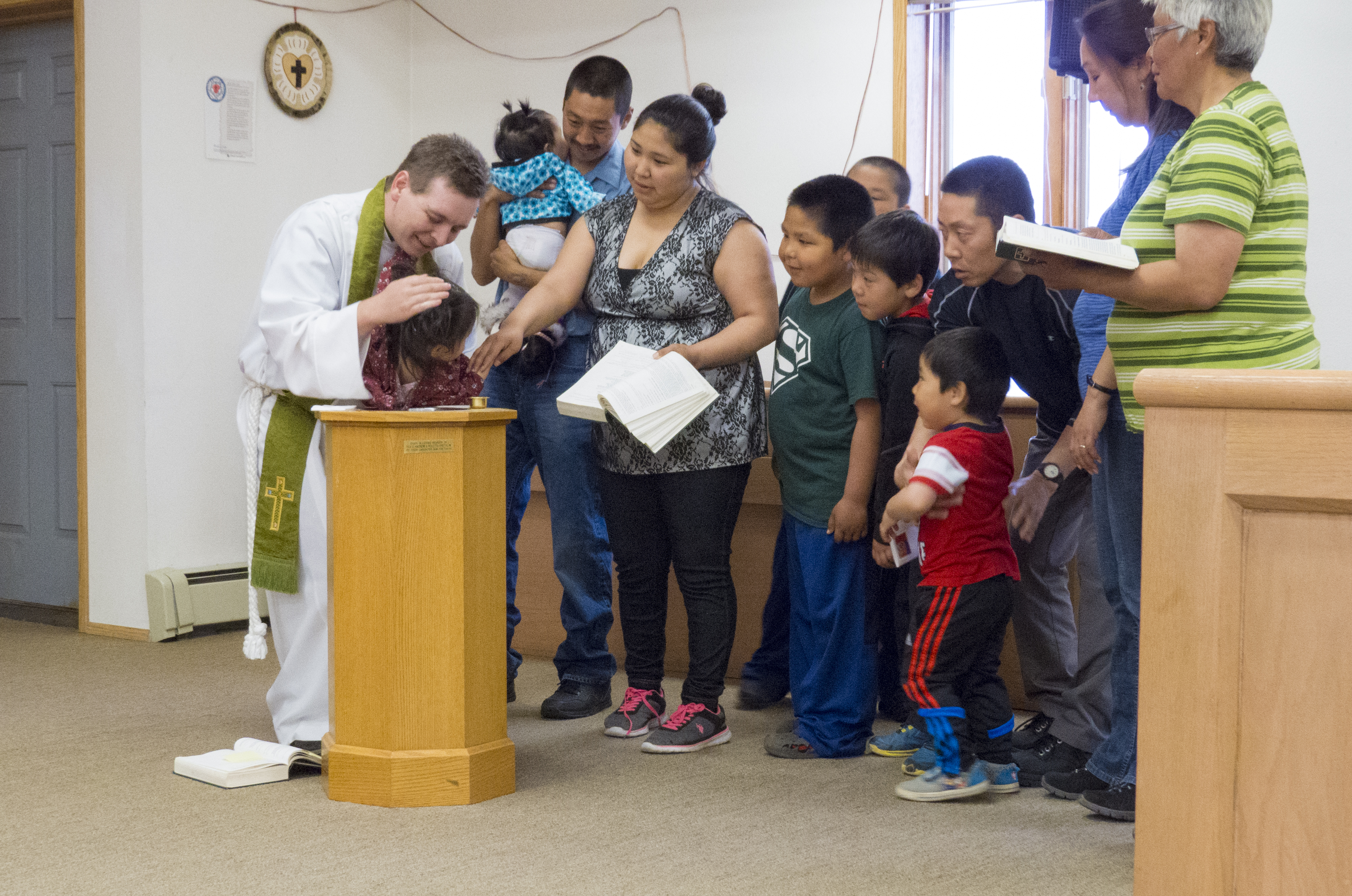 The Rev. Thomas Pastor Richter performs a baptism.
Photo courtesy of Thomas Richter
Thomas Richter, a Lutheran pastor, shepherds the only congregation in town, which on a typical Sunday morning sees around 50 people in worship. The relocation vote has left the village "a community divided," he said. Many residents feel that the outside world has abandoned them.
So what are the options available to Shishmaref? Old Pond and West Tin Creek Hills are two potential sites on the mainland that could house the village. But relocating would be an expensive endeavor, costing an estimated $180 million. And just relocating would not immediately solve all the problems. Amenities and infrastructure would take time to develop, and the suggested site doesn't have barge access, a critical flaw for a population that is isolated from traditional transportation.
"Our battle is not unique nor is it something that only applies to those in far off, hard to reach places. The sinking sands of Shishmaref are the same sinking sands of the rest of the world. This is our planet that is melting because of us. If the people of Shishmaref become climate refugees, we are all climate refugees."
The residents are also concerned that relocating risks diluting or losing aspects of the community's unique culture. Pastor Richter said of the challenges facing the community, "The biggest challenge is preserving the culture." The traditional language has slowly been lost as more residents interact with other parts of Alaska and the world. Shishmaref is also a renowned hub for art. The carvings of bone and walrus ivory are sought throughout the United States. Moving to new locations may frustrate this carving industry as the resources become more difficult to acquire.
Not all are against relocating. Sinnok thinks the relocated community could be preserved. While the current location holds many dear memories, he emphasized how grateful he is for the chance "to move as a community so that [we] can still be called Shishmaref. And our 4,000-year culture can stay alive."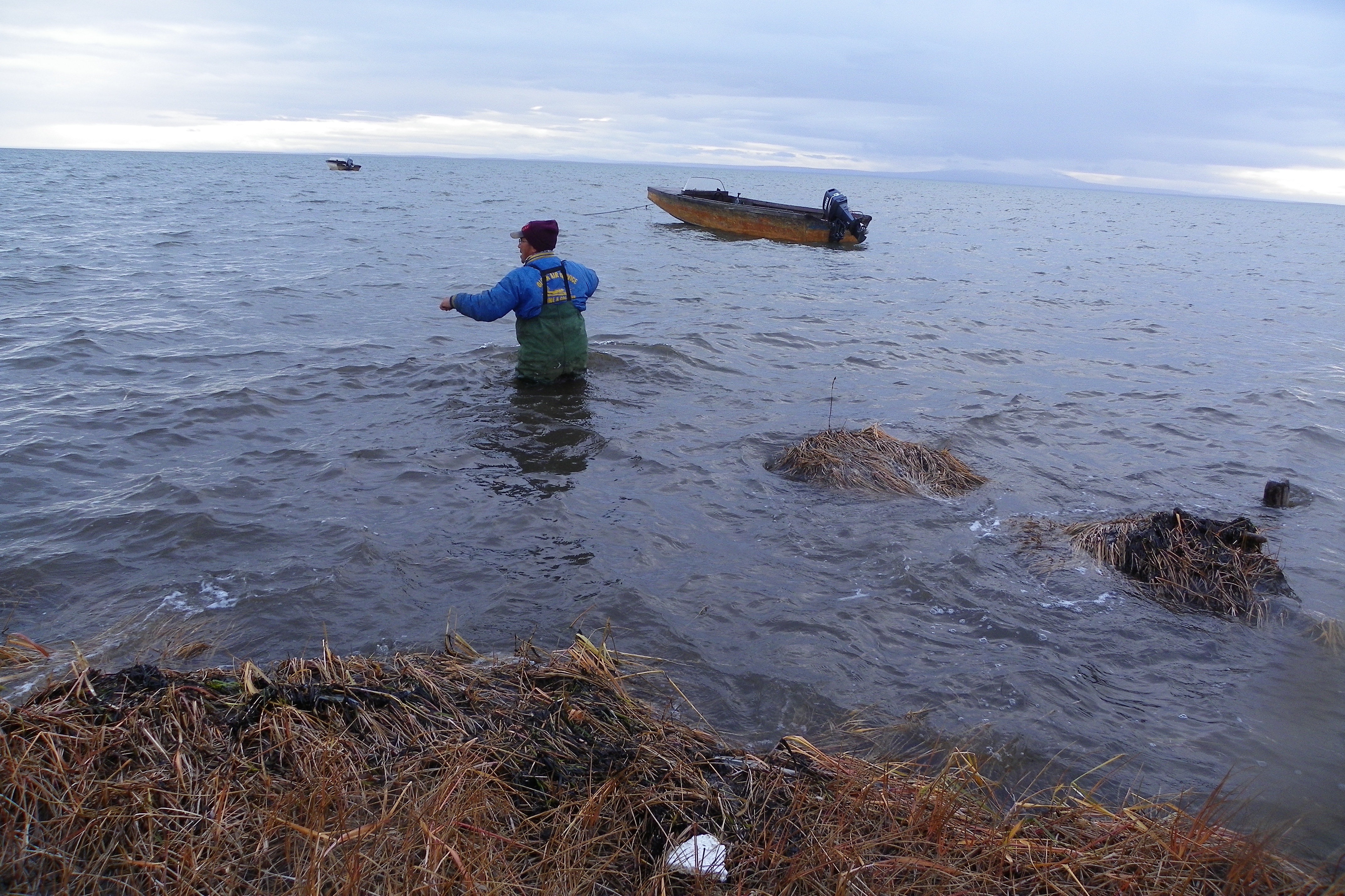 Fishing in Shishmaref. Photo credit: HelenMarie Bessi Sinnok
Residents of Shishmaref are part of a growing group of "climate refugees." Earlier this year, a community in Louisiana received a $48 million federal grant to relocate because of the effects of climate change on their environment. As climate change is increasingly felt by communities around the world, climate refugees will increasingly be displaced from their homes.
While support for Shishmaref has been shown by some church groups, more support from other people and groups will be needed for relocation. Pastor Richter said that support from the lower-48 states is paramount to helping Alaska transplant Shishmaref. Thinking more broadly, Sinnok emphasized the importance of everyone recognizing their impact on the environment and trying to reduce it. He encouraged people everywhere to raise awareness of the effects of climate change with their peers and to be more social in the outdoors. Being outdoors reduces the energy resources used and improves sustainability.
The Rev. Shelley Wickstrom, bishop of the ELCA Alaska Synod, said the synod will accompany the community through prayer and support as it relocates. In particular, she mentioned the need for a new church and parsonage when the community relocates.
Everyone who was interviewed emphasized the importance of raising awareness of Shishmaref. As people of faith we are called by our social statements to recognize that "care for the earth [is] a profoundly spiritual matter."[1] In raising awareness of Shishmaref, we are both fulfilling our duty to love our neighbors and committing to care for all creation. This commitment to creation involves us as individuals, congregations, advocates and members of a larger community.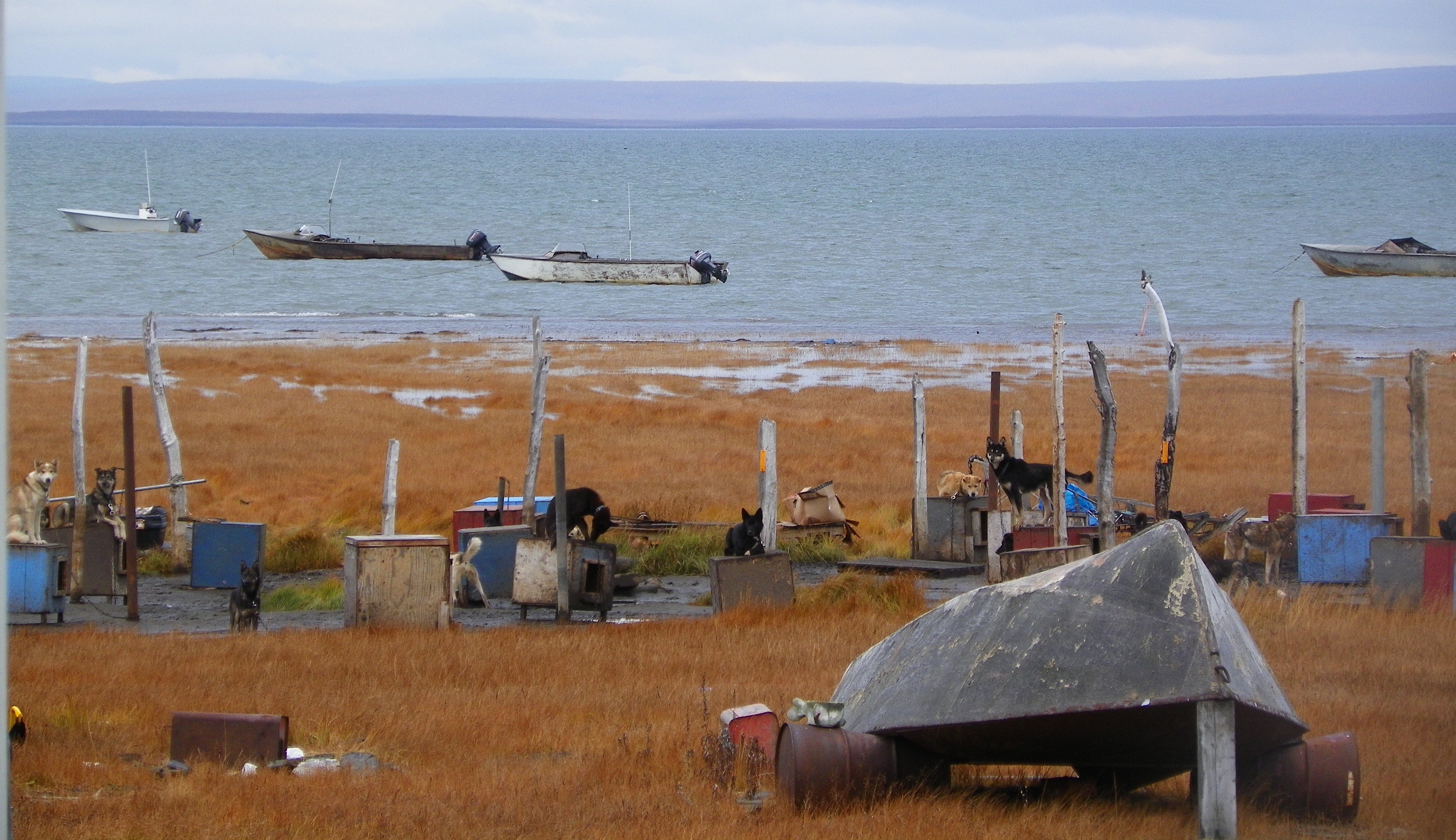 Shishmaref's coastline. Photo credit: HelenMarie Bessi Sinnok
One way to raise awareness is by writing to lawmakers about the importance of supporting legislation that helps communities affected by climate change. ELCA Advocacy has an easy-to-use toolkit for writing your members of Congress. Please consider advocating for Shishmaref and other communities like it. By encouraging policies that reduce greenhouse gas emissions, encourage using renewable energy resources and promote energy efficiency in all sectors of society, we send a message that Congress needs to act. In addition, if you or a community you know faces challenges associated with climate change, please contact us at washingtonoffice@elca.org. Finally, we can advocate for Shishmaref through prayer. We may face despair, but we remember that as people of faith we are called to be hopeful while committing to doing God's work through our hands.
Pastor Richter's parting remarks carry a call to action and an affirmation of the interconnectivity of all of God's creation: "Our battle is not unique nor is it something that only applies to those in far off, hard to reach places. The sinking sands of Shishmaref are the same sinking sands of the rest of the world. This is our planet that is melting because of us. If the people of Shishmaref become climate refugees, we are all climate refugees."
May we heed his words and work for God's justice throughout creation.
[1] ELCA social statement "Caring for Creation: Vision, Hope, and Justice" (1993)
Photo credit: HelenMarie Bessi Sinnok and Thomas Richter