The Multicultural Youth Leadership Event (MYLE) will gather under the theme of "Made Free" in the summer of 2022. Gathering leadership asked a few people to briefly reflect on what it means to be "Made Free" and to live into the scripture verse of "Now the Lord is the Spirit, and where the Spirit of the Lord is, there is freedom." (2 Corinthians 3:17).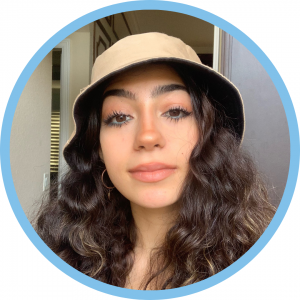 Isabelle El-Yateem, Association of Lutherans of Arab and Middle Eastern Heritage
"As an Arab American youth, I think the theme of "Made Free" is awesome. We need to be released from all the things in the world that hold us back from our true potential. We need to be freed to call out for and demand justice and equality for all people, in all places and in all times!"
The Rev. Joann Conroy, ELCA American Indian/Alaska Native Lutheran Association
"Paul in a letter to the Galatians said, "…we should use that Freedom (of Christ) to serve one another in love and live a Spirit-filled life." As we come to MYLE, we come sharing the freedom that Christ gave to us – love through a Spirit filled life rich in our Lutheran traditions and celebrating all of our Indigenous gifts of culture with the church."
To learn more about the 2022 Multicultural Youth Leadership Event, visit our website: elca.org/MYLE.